Goldcents booked a ticket to the Kentucky Derby with victory at Santa Anita
Goldcents earned a crack at the Kentucky Derby having seen off Flashback in the Santa Anita Derby on Saturday.
By Beth Harris
Last Updated: 07/04/13 11:14am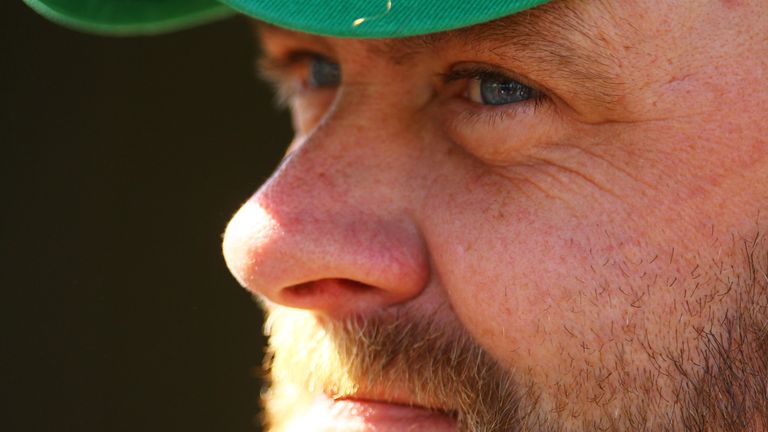 Trainer Doug O'Neill is heading back to the Derby a year after winning it, and this time, Louisville basketball coach Rick Pitino is along for the ride.
Goldencents won the $750,000 Santa Anita Derby over even-money favourite Flashback by 1¼ lengths on Saturday not long before Pitino's team rallied to beat Wichita State 72-68 at the Final Four in Atlanta to complete the horse-loving coach's sporting daily double.
"These are the races you want to be a part of," said O'Neill, whose I'll Have Another won the Kentucky Derby and Preakness last year. "This horse has been such a cool horse. I don't think those big crowds and all the people at the Derby will be a factor for him, so I'm pumped."
Jockey Kevin Krigger added: "Right here, right now is the biggest moment of my life," he said. "It's only going to get better...the horse, me, the team."
Goldencents chased pacesetter Super Ninety Nine most of the way around before swinging to the outside to make his move on the turn for home. He had enough left when the gray Flashback came to him in the stretch.
"I wasn't focused on where anyone was during the race, I was just focused on keeping Goldencents relaxed and comfortable," Krigger said.
The outcome was quite different from the San Felipe on March 9, when Goldencents and Flashback chased a suicidal pace. Hear the Ghost won that race by a half-length, but he was scratched earlier in the week with a knee injury. Flashback finished second and Goldencents was fourth that day.
"This time it worked out perfect," O'Neill said, "Just credit to Kevin. He didn't panic early when the pace was a little bit hot the first quarter (mile), and was able to just chill and save horse. They're a great team."
The 29-year-old jockey from the U.S. Virgin Islands pumped both arms in celebration after winning his first Grade 1 race.