Tyson Fury said he is already "winning 1-0" this weekend after revealing his wife Paris is expecting their third child just hours before he steps into the ring with world champion Wladimir Klitschko.
The WBA Super, WBO and IBF heavyweight title challenger delivered the news on Sky Sports News HQ and said he intends to follow it up with a victory over Klitschko in Dusseldorf.
He also thanked his wife and family for their continued support, as well as those who have travelled from the UK and Ireland to cheer him on in the fight, which is live on Sky Sports Box Office.
"Since I started going out with Paris I was always boxing so she is quite used to it and very supportive," he said.
"We have had some fantastic news already this weekend, we are winning 1-0 already, because we have been trying for a kid for about two years or something and we finally found out that she is five weeks pregnant yesterday.
"Just need another victory now and it is good. Ask and you shall receive, I was praying for it and it happened.
"I'm feeling fantastic, ready. I had a really good night's sleep, super-relaxed, no nerves at all."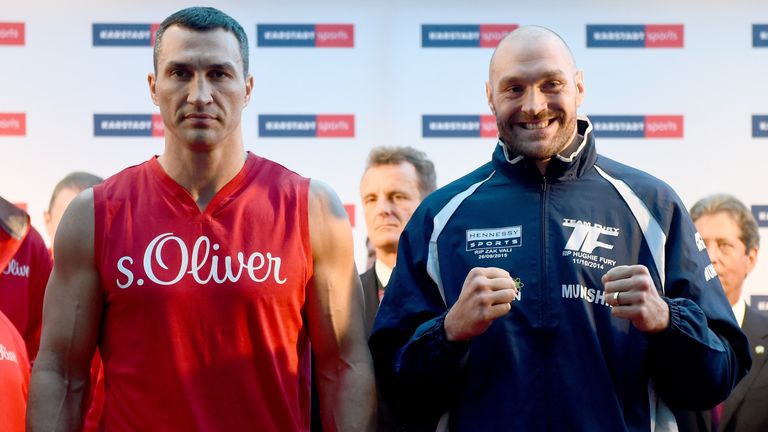 Fury (24-0-KO18) said the enormity of the occasion and his opponent's formidable reign as world champion does not bother him as he has chased the fight for years.
"I'm not bothered about Wlad, I'm not bothered about the crowd, I'm not bothered about the massive arena," he said.
"The way I am looking at it is it's two men in a boxing ring and, although he has been a super champion and he's gone on for so long, everybody needs to come to an end sometime and I believe that sometime is tonight.
"Tonight I get the chance to cement that I am the best heavyweight in the world. Wlad has been there for the past five years.
"He promised me a fight after I beat Dereck Chisora the first time - there was no fight.
"I've been hunting him down, eliminator after eliminator, and I've finally got my chance to put everything straight, prove everybody wrong and take those belts home with me."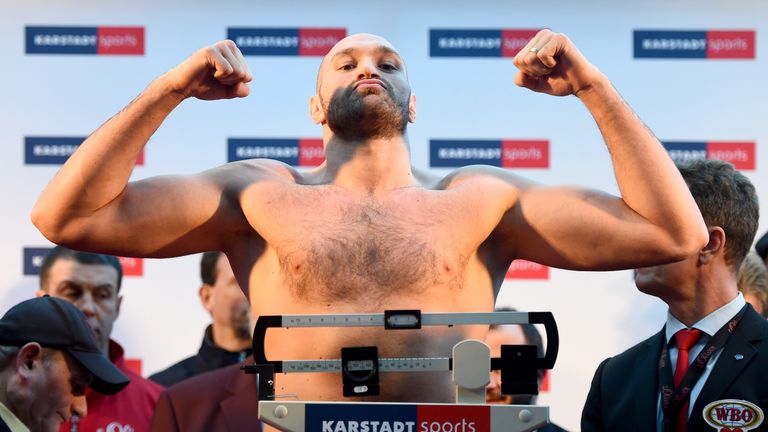 With his final message before taking on Klitschko, the 27-year-old promised the world an electric bout.
Turning to the camera, he said: "I am Tyson Fury, the future of the heavyweight division - you heard it here first.
"You can expect fireworks tonight; you can expect an all-action fight because somebody is going down. Whether it is me or him, I guarantee an exciting fight and that is a promise."
Wladimir Klitschko vs Tyson Fury, exclusively live on Sky Sports Box Office on Saturday, is now available to order via your Sky remote and online.