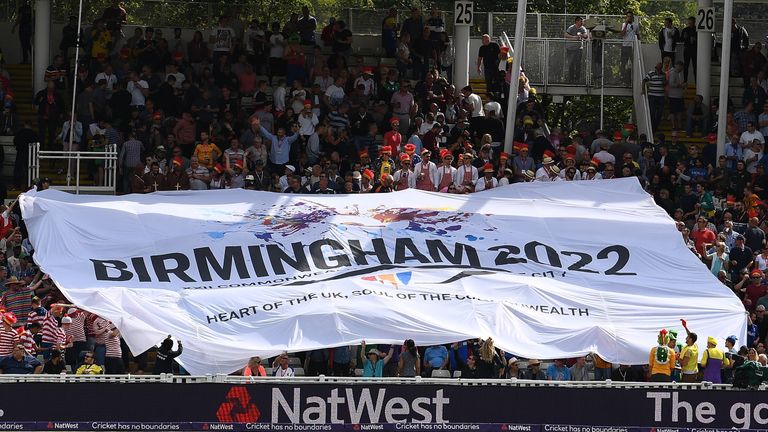 Birmingham will host the 2022 Commonwealth Games.
Durban was originally awarded the Games in 2015 before the South African city was deemed to be running into financial difficulties.
Birmingham and Liverpool subsequently went head to head for British government backing in the abridged bidding contest, with the West Midlands city coming out on top in September.
"With its rich history, cultural diversity, youthful dynamism and ambitious spirit, Birmingham embodies all that we cherish about the Commonwealth, and so the Commonwealth Sports Movement looks forward to collaborating with all the Games partners to showcase the city's humanity and pride to a global audience over the coming months and years," said Commonwealth Games Federation president Louise Martin, confirming the host.
Although it was the only city to meet the CGF deadline of the end of September, Birmingham has had to wait nearly three months to have its victory confirmed.
First, the CGF extended the deadline for bids until the end of November, saying Birmingham's bid was "not fully compliant", and then a second delay was announced earlier this month as the CGF sought further guarantees from the city and government.
Having wasted over two years of a seven-year preparation window on Durban, the CGF was also eager to give itself a few options by bringing more bids to the table - putative offers from Malaysian capital Kuala Lumpur and Canada's Victoria, however, never emerged.
The Birmingham city council will now push on with securing the land it needs for the proposed athletes' village in Perry Barr, one of the city's northern suburbs.
Home to the Alexander Stadium, which will be expanded to host the athletics events and ceremonies, it is hoped that Perry Barr will be transformed in the same way east Manchester was revitalised by hosting the Games the last time they were staged in England in 2002.
Birmingham city council is also keen to put on the biggest and best cultural programme the Commonwealth Games have ever seen as part of its long-term plan to showcase the area's diversity, industrial heritage and relatively young population.