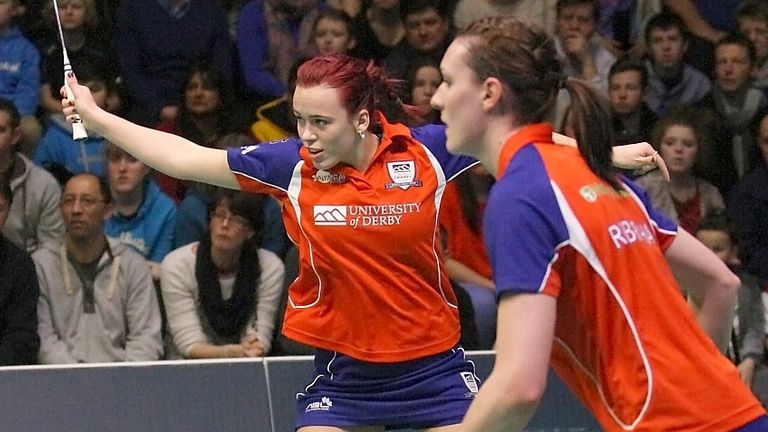 Sussex-born badminton star Lydia Powell hopes home court advantage at K2 Crawley can prove vital as she looks to help Team Derby claim an historic National Badminton League title on Finals Day, 7 June.
The NBL is in its debut season and reaches a climax on June 7 when the top four teams go head-to-head on Finals Day in front of the Sky Sports cameras.
Powell, England's reigning U19 national champion, helped Team Derby finish the regular season in second place and now face a Play-Off test against the local rivals University of Nottingham Badminton for a spot in the final.
But the 19-year-old from Hastings believes her side have the game necessary to make it all the way and be crowned the first ever NBL champions.
"I'm really excited for the finals of the NBL and I'm happy it's at the K2 in Crawley. We had the senior nationals there and it was great for me being a southerner," she said.
"I had a really good vibe when I stepped out on court and it almost felt like a home court for me.
"There should be a big crowd there and I'm looking forward to helping Derby hopefully be successful.
"It would be really special for the team to win, and it would be a chance to go down in badminton history as the first team to win the title. That will definitely be a big motivation."
Team Derby, who won three of their five fixtures, are in a four-way fight with Surrey Smashers, Loughborough Sport and University of Nottingham Badminton for the Championship title.
The UK's first ever National Badminton League comes to a thrilling finale at K2 Crawley on Sunday 7 June. 
Tickets from £12 are exclusively on sale through Sky Tickets. Head to our Sky Tickets page for further information