Chicago White Sox make history by starting three players called Garcia in their outfield
By Andy Charles
Last Updated: 15/04/17 10:08am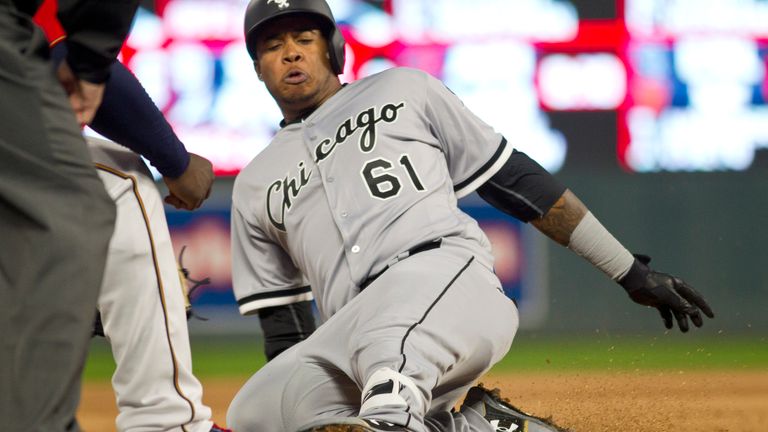 The Chicago White Sox made a little bit of history on Friday night when they started three players with the same surname in their outfield.
The White Sox beat the Minnesota Twins 2-1 at Target Field with Willy Garcia in left field, Leury Garcia in centre and Avisail Garcia in right field.
Elias Sports Bureau confirmed it was the first time three players with the same name had started a game in the outfield, although brothers Felipe, Jesus and Matty Alou did briefly play together for the San Francisco Giants during the 1963 season.
It was an even more memorable night for Willy Garcia as he made his major league debut the same day as being called up from Triple-A Charlotte as a replacement for Melky Cabrera, who has gone on paternity leave.
Before the game, he said: "That's going to make this game more special because it's something that is happening for the first time in the major leagues.
"If someone calls out for us by our last name, for Garcia, we're not going to know who they are calling for.
"Some people can do that just to have fun and make jokes, but that will be fun for us."
All three Garcias had at least one hit, with Leurys Garcia plated for the tying run by Jose Abreu.
Matt Davidson's home run off Ryan Pressly in the seventh proved to be the game-winning hit.