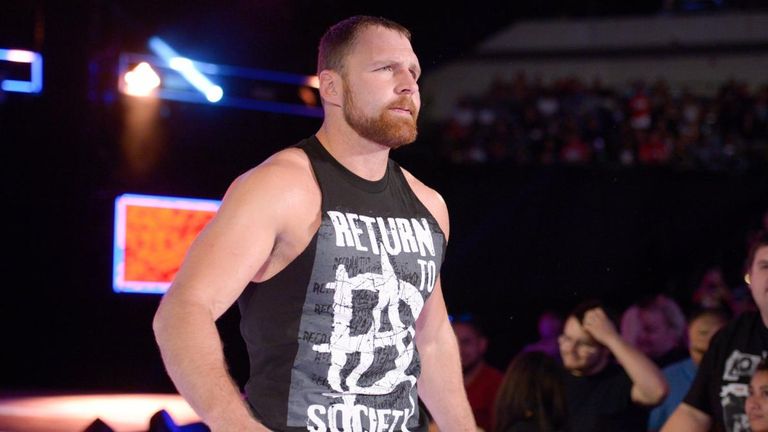 Dean Ambrose has revealed he "nearly died" as a result of complications with his recent bicep injury.
Ambrose tore his bicep just before Christmas and only returned to action in August after a lengthy period of rehabilitation.
He has since looked in superb shape, with a bigger build, and was involved in a match-of-the-year contender alongside Seth Rollins for Dolph Ziggler and Drew McIntyre's Raw tag titles at Hell In A Cell on Sunday night.
"It was just one nightmare after another," Ambrose said of his recovery from the injury in an interview with The Monitor. "It was a pretty challenging period of time to go through.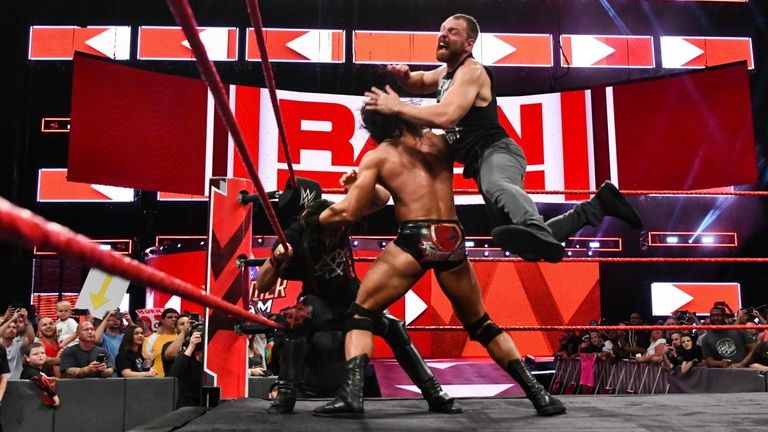 "I ended up having two different surgeries. I had this MRSA, staph infection. I nearly died.
"I was in the hospital for a week plugged up to this antibiotic drip thing, and I was on all these antibiotics for months."
Ambrose, 32, also confirmed he had surgery twice to correct the situation but that to have made a complete recovery and return to wrestling is "very gratifying".
"I thought I was just going to turn right back around and get on a plane and go home," he said. "And they were like, 'No, you have to go in again for surgery like right now.'
"I was like, 'Oh, no.' I had just kind of got through all of the stitches and all of that stuff. It was a giant mess. I just kept having to start back from square one.
"I ended up just moving to Birmingham just to play it safe and be with the doctor and best rehab guys.
"To go from not being able to eat my Fruit Loops, to being able to get back in the ring and throw people around and throw punches and do everything back to normal, it was a very gratifying feeling."