Hertfordshire Mavericks beat Loughborough Lightning in Netball pre-season friendly
By Emma Ferns
Last Updated: 17/01/16 12:37pm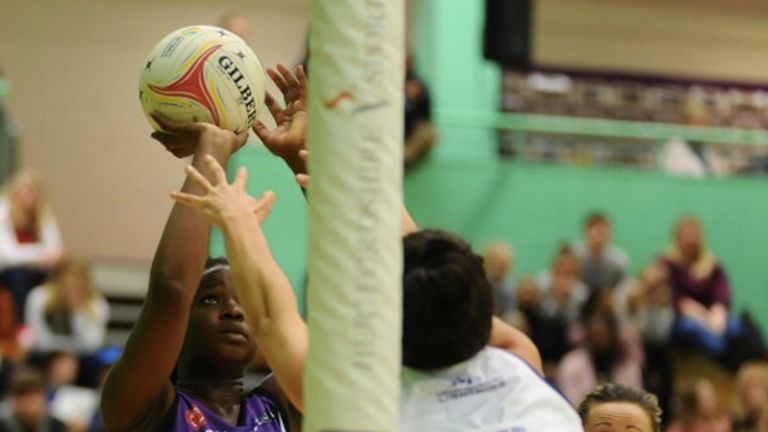 Hertfordshire Mavericks edged out the Loughborough Lightning 55-40 in the final pre-season friendly before the start of the new 2016 Netball Superleague season.
Both teams were without their full squads as they had players representing England A and England in readiness for their crunch Test series against world champions Australia next week - live on Sky Sports.
It was a chance for the Mavericks supporters to see a first glimpse of some of the new signings for this season's campaign combined with the Mavs favourites from last season at the University of Hertfordshire Sports Village.
The first quarter proved to be tight affair with Hertfordshire taking a slender 13-12 lead. The home side then grew in confidence - winning every quarter convincingly.
Trinidad and Tobago shooting star Samantha Wallace paid early dividends in her first match netting 91 per cent of her shots and scoring an impressive 42 goals. Mavericks' shooting average was 86 per cent compared to Lightning's 69 per cent.
Coaches Sam Bird and Mel Mansfield awarded Layla Guscoth player of the match for her leadership and outstanding turnover rate - 22 balls overall.
Hertfordshire's Bird said: "The Mavericks squad have a great camaraderie this year. The players are really supportive of each other and are helping each other improve and develop.
"Joline Johansson (nee Henry) arrives next week to join a hard working squad with lots of improvements to make but who have already showed an intention to be a difficult team to beat this year."