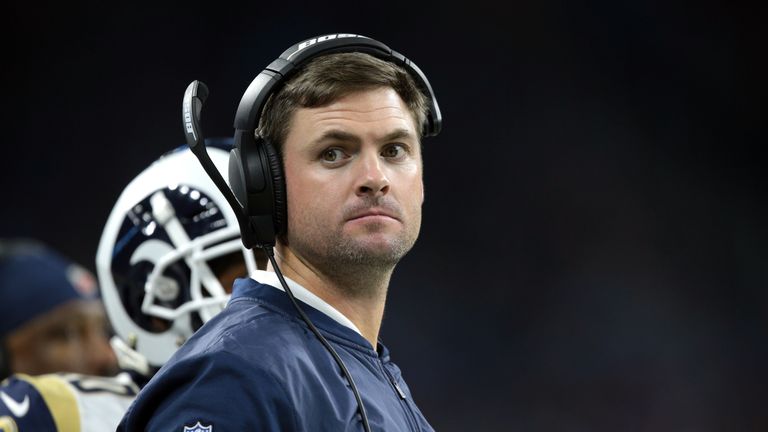 The Cincinnati Bengals would like to hire Los Angeles Rams quarterbacks coach Zac Taylor to be their next head coach, it was widely reported on Thursday.
No team can hire Taylor until the Rams' season is over, but he is reportedly the Bengals' top choice. ESPN reported Taylor also wants to be in Cincinnati, where he coached as the Cincinnati Bearcats' offensive coordinator in 2016.
The 35-year-old would become the second-youngest active head coach in the NFL, behind only his current boss, Rams head coach Sean McVay, who turns 33 on January 24.
He interviewed for the Denver Broncos' and Arizona Cardinals' head-coaching vacancies before those teams hired Vic Fangio and Kliff Kingsbury, respectively.
A former Nebraska quarterback, Taylor is in his first year as QBs coach with the Rams after spending 2017 as assistant wide receivers coach. He also coached for the Miami Dolphins, one year as assistant quarterbacks coach
(2012), three as quarterbacks coach (2013-15) and part of the 2015 season as interim offensive coordinator.
NFL Network earlier Thursday the Bengals told several assistant coaches they would not be returning, as the team's next head coach has other assistants in mind to replace them. That indicated the hire would come from outside the organization.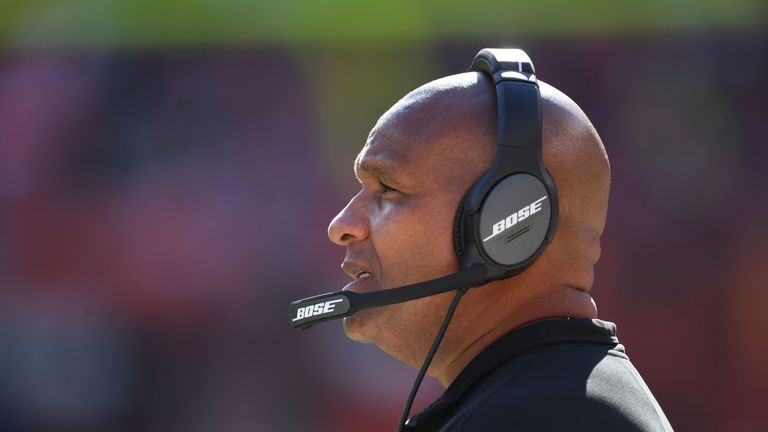 Other candidates for the Cincinnati job include Hue Jackson - who joined the Bengals midseason after being fired as the Cleveland Browns' head coach - former Broncos head coach Vance Joseph, Kansas City Chiefs offensive coordinator Eric Bieniemy and former Tampa Bay Buccaneers offensive coordinator Todd Monken.
Taylor would be the third head coach hired during this cycle who has ties to McVay.
New Green Bay Packers head coach Matt LaFleur spent 2017 as the Rams' offensive coordinator under McVay.