Richard Lamb looking to head team to save liquidated Bradford Bulls
By Andy Charles
Last Updated: 04/01/17 12:06pm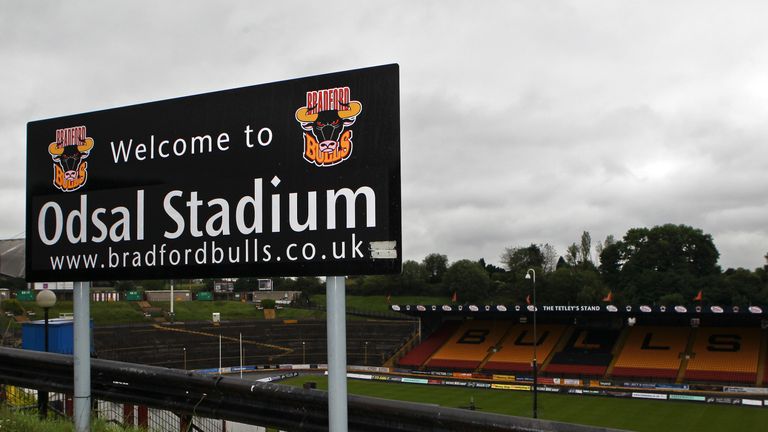 Rotherham Titans chief executive Richard Lamb is hopeful of heading up a rescue bid for the Bradford Bulls.
The Bulls, four-time Super League champions, were placed in liquidation on Tuesday after going into administration for the third time in November.
Administrators confirmed that a bid placed for the club on December 29 had been rejected, leaving them with no option but to liquidate.
Since that announcement, the Rugby Football League (RFL) has confirmed the Bulls can be reformed and stay in the Kingstone Press Championship this season, starting with a 12-point deduction.
Lamb, whose Titans team plays in rugby union's second tier, told Sky Sports News HQ that he is keen to resurrect the club, which won the World Club Challenge on three occasions between 2002 and 2006.
"I spoke to (RFL chief operating officer Ralph Rimmer) this morning and the RFL has put a process in place which starts today (Wednesday). They are looking to want to complete it next week," Lamb said.
"We've got to very quickly build a team around myself and a couple of others who have got experience in rugby league, which we are doing.
"Then hopefully we put together a compelling view to the RFL that we are fit people to take over the club going forward.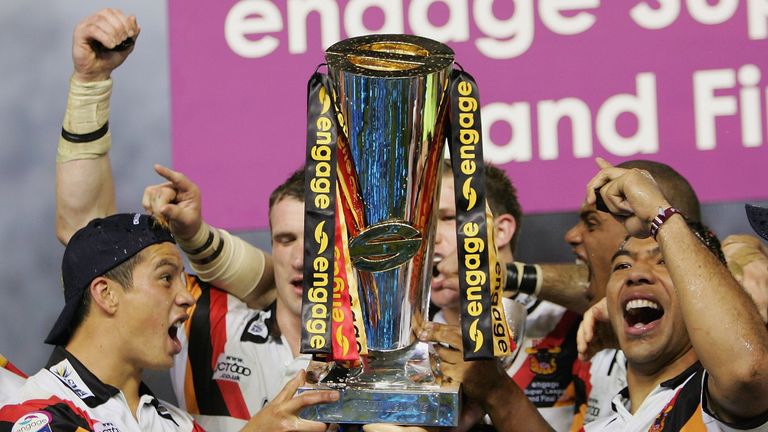 "It's a very tight schedule. Players have been completely released, four or five left over the weekend, and it's hard for them to have confidence in a new regime put together so quickly when they are left in limbo."
Lamb also hopes a new management team would be able to keep the Bulls afloat in the Championship despite a number of players having already left the club.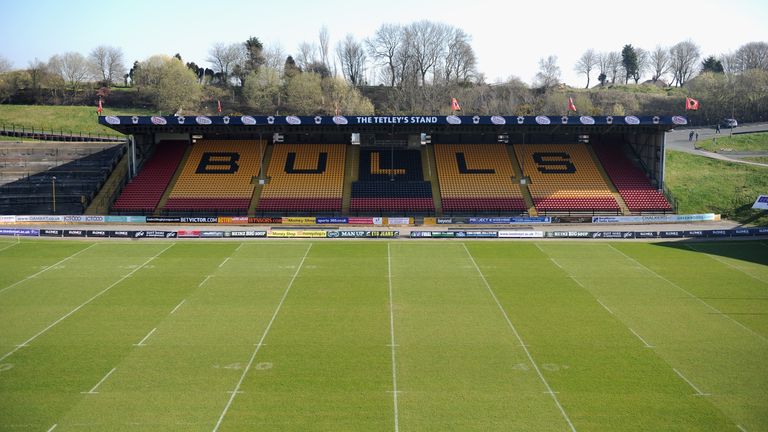 Coach Rohan Smith has already said he is up for the challenge of leading a new-look Bulls squad and said the bulk of his previous players were standing with him.
Lamb added: "I think you can compete in the Championship. It's going to be tough - 12 points is effectively six games so you are going to have to look at winning over half the games and there's a lot of good teams.
"It will be tough but you can pull a squad together that can compete. I wouldn't lie to anyone and say it's going to be easy.
"If the RFL follow the processes and want it completed by the end of next week then, yes, I think you could compete but it will need the support of everyone involved. That's a hard thing to do, going back to people who have lost out and say 'come back and support the club again'.
"If we took over running the club season tickets would be honoured because they are the core fans, and to rebuild confidence in the club throughout Bradford and the surrounding areas you need to start with the core supporters.
"It's going to be a tough few days but the club will come out better and that's what the fans should have confidence in."