Tennis rules changes analysed by ATP chief Chris Kermode
"Everyone gets very heated in passion but that is the thing about sport, it provokes that discussion and it can only be a good thing"
By Sky Sports Tennis
Last Updated: 01/12/17 11:50am
The Australian Open will feature a 25-second shot clock from next year while all four Grand Slams will have 16 seeds instead of 32 from 2019. But what rule changes could next be implemented in tennis?
Other new implementations by the Grand Slam Board (GSB) included a fine for players who either withdraw late or perform below what are deemed by the GSB as "professional standards".
Meanwhile, the shot clock was trialled during qualifying, junior and wheelchair matches at this year's edition of the US Open and at this month's Next Gen ATP Finals in Milan.
The inaugural edition of the year-end tournament, featuring the world's top 21-and-Under singles players, showcased a raft of rules changes including the introduction of a shot clock, short sets, no lets and a deciding deuce point with different levels of success.
ATP executive chairman and president Chris Kermode spoke in depth to Sky Sports during the ATP Finals in London about the attempts to innovate the ATP Tour and the likelihood of future rule changes.
Kermode, a former tournament director at Queen's, admitted that the changes had "caused huge debate because traditionalists think I'm messing with the rules of the game."
What is next on the agenda...
What innovation has been deemed the most successful in Milan?
"We are trying these things and let's see whether they work. You don't know until you do it. Some of the ideas I didn't think were going to be good, having tested it and looked at it I thought were fantastic.
"I actually loved the scoring format and that's probably the most radical. Will that happen in the next five years on tour? I don't think it has any chance at all. But the criticisms came from people who weren't there and didn't see it. If you were in the arena, the intensity of play from the first point was electric.
"It was like full volume from the word go. [Daniil] Medvedev played a 1h50m match and was cramping. I spoke to him afterwards and said 'You've played five-set matches and five hours' and he said 'Yeah but it's the intensity'. By definition it shows that in two, three games of a set there is a lull and that's what you feel.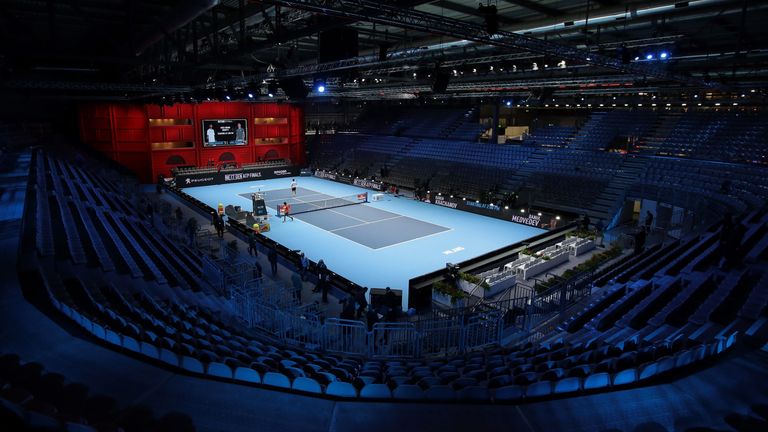 What is the likelihood of further rule changes on the ATP World Tour?
"Things that I think can happen. Shot clock, I'm an advocate. Reduced warm up is my pet thing. We reduced it severely in Milan and I think it can go even shorter. I think that will happen. Electronic line calls I was a huge fan of it. The court looked incredibly slick and contemporary and added that element of the new era.
"The call came in and players got on with it so it sped up play. The downside is you slightly lose that (aspect of) challenging the call and seeing the ball going long which people like. I think maybe there's a balance in that.
"The free crowd movement worked in Milan - younger audience and different culture. I think it's us being flexible and allowing promoters to use that if they want to. It wouldn't work at Queen's and Wimbledon, there would be a riot, and people sit down. But in other parts of the world it's completely acceptable. I think we need to be more open on that.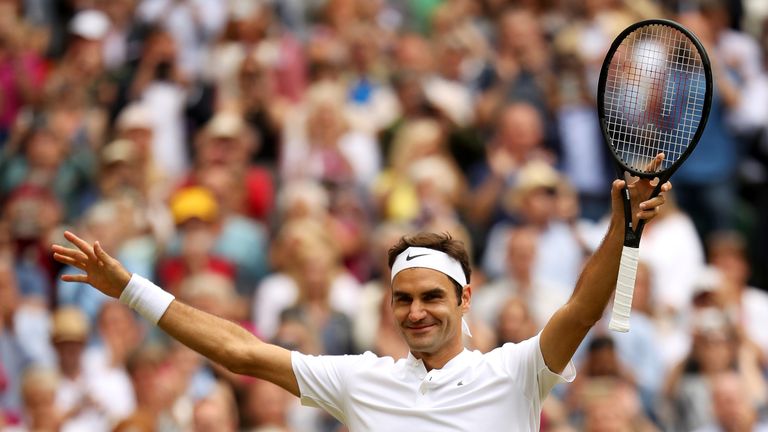 "The no lets - I'm a fan of getting rid of them but it actually doesn't really change that much in tennis. If it's about time it's about three or four minutes per three-set match. Players hated that most of all which is what surprised me the most."
We'll be back in 2018 with coverage from the Australian Open on www.skysports.com/tennis with news, previews, live blogs, reports and expert analysis.
On the move? Head to our app for mobile devices and iPad, or follow our Twitter account @SkySportsTennis to join in the conversation. Who will win the Australian Open? Have your say...