LTA president Martin Corrie temporarily 'steps aside' as investigation into committee is carried out
Last Updated: 07/03/18 1:58pm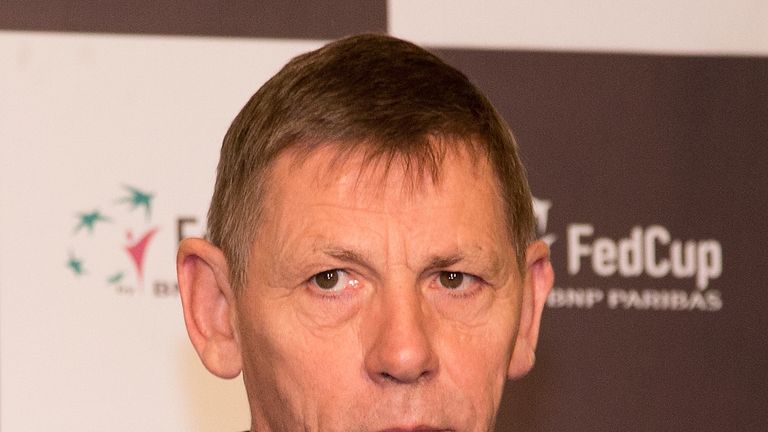 Lawn Tennis Association (LTA) president Martin Corrie has chosen to "step aside" while an investigation into the way a committee he was on dealt with a sexual assault allegation is carried out.
David Rawlinson, the LTA's deputy president since January 2017, has taken over from Corrie as the acting president, who has "temporarily stepped aside from the duties of his role while the independent investigation is ongoing".
In a statement, the LTA acknowledged it had commissioned an investigation following a complaint made in December 2017 relating to an allegation from 2004. Corrie had served on the committee that addressed the original complaint.
The LTA statement read: "As soon as we received the complaint, we undertook a comprehensive internal review of the original 2004 case. We have also now commissioned a further independent investigation which is being carried out as swiftly as possible. The outcome of that investigation will be made public when it concludes."
While Corrie himself said: "This case concerns a coach who worked at Hertfordshire County LTA when I was a member of the executive committee, who was investigated and sanctioned by the LTA disciplinary committee at the time.
"As we are all aware, upholding the highest standards in dealing with safeguarding matters is important to the whole of British tennis. Therefore, in agreement with the board of the LTA, I believe it is right for me to step aside from my presidency during the course of this investigation.
"I would not wish my presence in this significant public role to become a distraction from the very good work the LTA is currently doing in the safeguarding arena."
The investigation follows the setting up of an independent inquiry into the circumstances leading to the conviction last year of Daniel Sanders, the head coach at Wrexham Tennis Centre, for sexual abuse of an underage girl.