Tomas Berdych: Former Wimbledon runner-up announces retirement from tennis
Last Updated: 17/11/19 3:52pm
Former world No 4 and Wimbledon runner-up Tomas Berdych has announced his retirement from tennis.
Berdych won 13 ATP titles in his 17-year-long career as a professional, during which he finished inside the world's top 10 for seven consecutive seasons between 2010 and 2016.
The Czech, who lost against Rafael Nadal in the 2010 Wimbledon final, also won back-to-back Davis Cup titles in 2012 and 2013.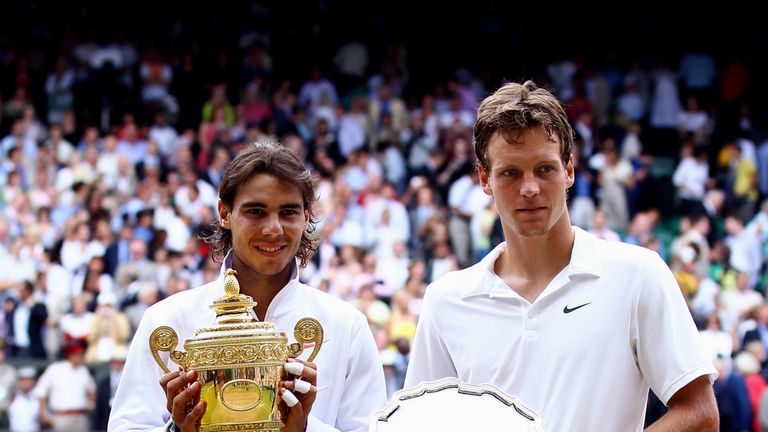 Berdych, who made the announcement at the ATP Finals in London on Saturday, was one of a number of retiring players recognised by the ATP at the season-ending event.
The 34-year-old has struggled with a hip injury during his final season on tour and his last match was a US Open first-round defeat against Jenson Brooksby in August.
Asked when he knew it was the time to retire, he said: "I don't know exactly the day and date, but it was very soon or very quickly after the US Open this year, because really, just the feeling that I went through on my last official match, it's been just one that told me, that's it.
"You tried absolutely everything and the result is how it is. I was always chasing the top results and being in the top positions, and then you are almost really fighting for the first match to win, really like badly, fighting with yourself."
Berdych reached the semi-finals at all four Grand Slams and progressed to the last four of the ATP Finals in 2011 - his best performance at the season-ending tournament.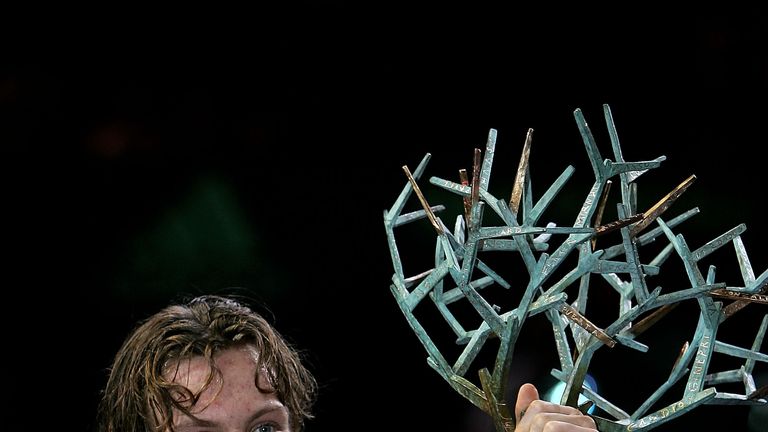 He won his biggest title at the Paris Masters - a Masters 1000 event - in 2005, but had not won a tournament since victory at the Shenzhen Open in 2016.