Rey Mysterio: Five potential opponents for the returning WWE superstar
By Abel Morton
Last Updated: 12/10/18 4:23pm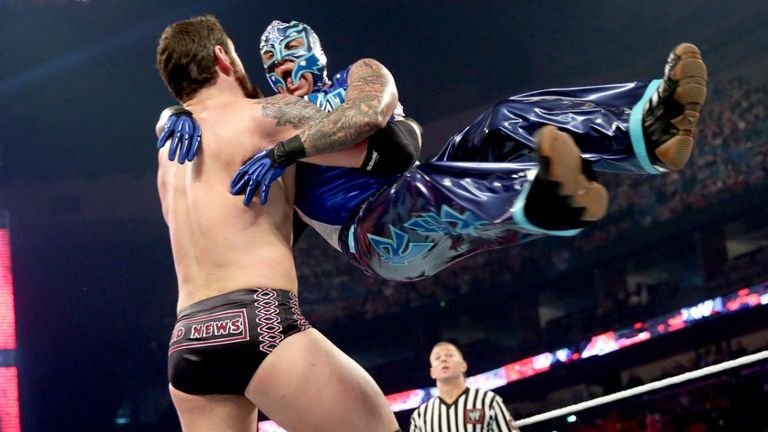 We take a look at five potential opponents for Rey Mysterio ahead of his full-time return to WWE.
When the announcement was made, not only did it send social media ablaze, but it got the wrestling world fantasy booking all the dream matches they would like to see him involved in.
Right off the bat it was confirmed that Mysterio's first WWE singles match since April 2014 will be against United States champion Shinsuke Nakamura on SmackDown's 1000th episode on Tuesday.
The winner will qualify for the 8-man World Cup tournament next month at the Crown Jewel pay-per-view.
Mysterio-Nakamura is a dream match in itself, but here are five more feuds that arguably the greatest high-flying innovator of all time could have during his time back on the blue brand.
Andrande 'Cien' Almas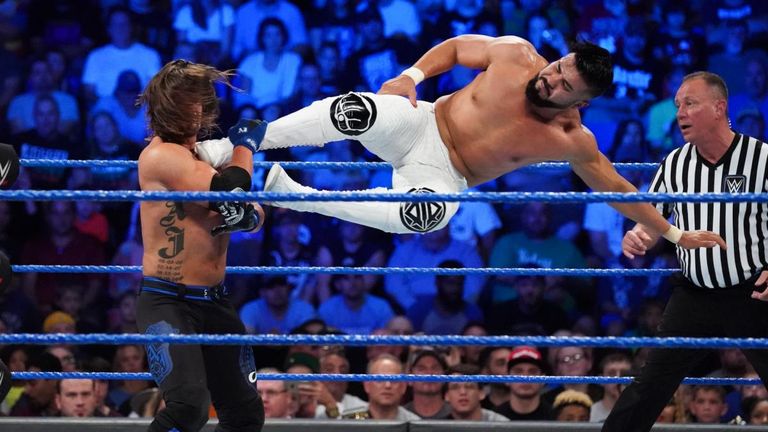 'The Teacher vs The Student'; It's a feud that makes sense, it's a feud that will mostly likely happen before we know it and it's a feud that has all the makings of one of the best told stories that could potentially run until next year's WrestleMania.
Almas has exceeded expectations on SmackDown, being involved in some of the most hard-hitting and masterful matches with the likes of AJ Styles and Daniel Bryan.
There is no question with Almas' hard hitting and incredible in-ring IQ, a series of matches with Mysterio's poetry in motion and high-flying offense skills, this would be a program made in heaven.
With Almas' business associate Zelina Vega firing shots at Mysterio on why his best days are behind him and proclaiming Almas as the next Mexican superstar, the story of this feud would not only be personal but would make for some incredibly heated matches.
AJ Styles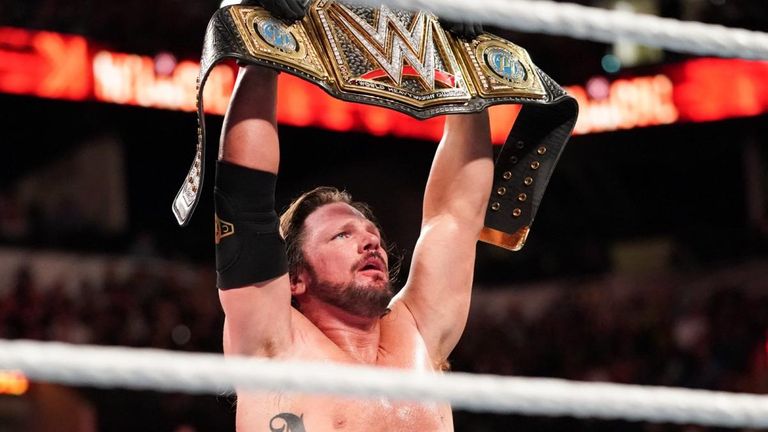 In many people's estimation, AJ Styles is the best wrestler in the world, so what would it be like to see Styles take on Mysterio? In a word: Awesome.
Styles and Mysterio are both very much in their prime and at the peak of the powers. It is a match that could headline most pay-per-views and it is not necessarily a feud in need of one or the other to be a heel as both superstars are massive crowd favourites.
The in-ring masterclass that these two could produce could easily be a contender for 'Match of the Year' if they were to tango inside the squared circle.
Daniel Bryan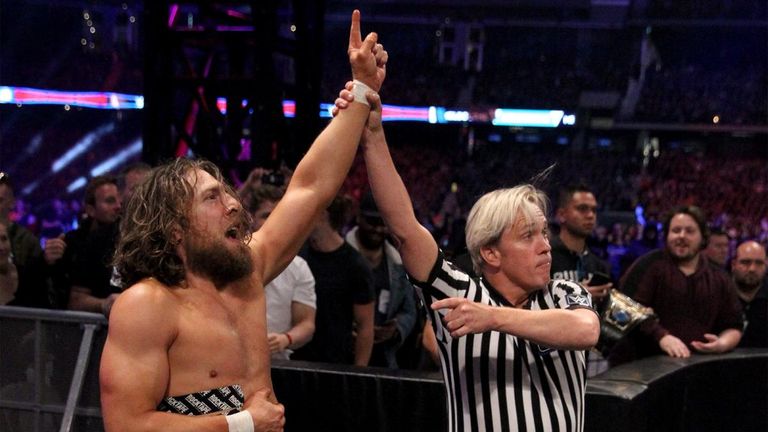 Bryan and Mysterio have mixed it up in a WWE ring before, albeit six years ago and it was at a time where Bryan was nowhere near the superstar he is today.
The two biggest underdogs in the history of WWE going at it would be truly special if time and effort was put into the story. Fans - understandably so - would crave for a one-on-one match between the two with nothing at stake just to see these two greats go at it, but with this underdog story being the selling point and with a world title at stake, this potential match has 'magic' written all over it.
You could say that Bryan filled the void of being the 'Biggest Little Man' in WWE that Mysterio once owned. Through Bryan's trials and tribulations against The Authority to finally winning the world title at WrestleMania 30, Bryan's story has shades of Mysterio's having to overcome two of the greatest superstars in Kurt Angle and Randy Orton when the odds was stacked against him at WrestleMania 22 in a triple threat match that he overcame.
The story and history is set in stone for this to be an absolute classic.
Samoa Joe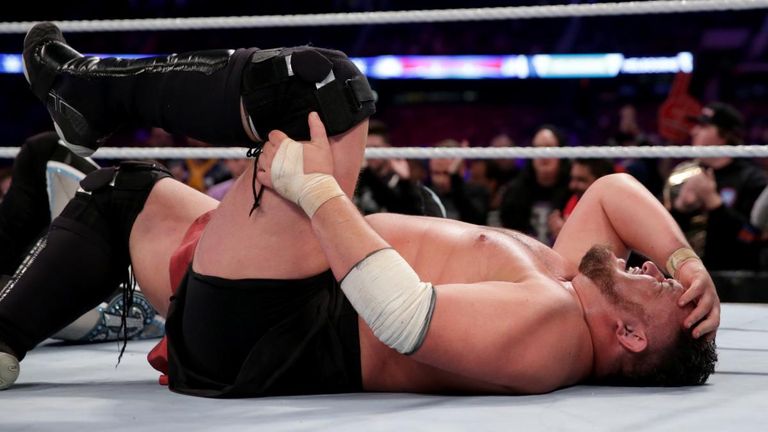 Mysterio has always had to overcome the biggest superstars WWE has had to offer down the years due to his size.
In Samoa Joe, Mysterio could find himself in a brutal encounter with one of the most destructive forces in WWE today - a classic 'David vs Goliath' feud.
Watching Mysterio's attempts to overcome vicious heels is one of the reasons why he is such a huge fan favourite because you naturally want to see him take down the bully and create a massive upset.
After failing to capture the WWE title on multiple occasions from AJ Styles and losing his World Cup qualifying match to Jeff Hardy on SmackDown, Joe is in need of a new direction that could come in the form of a returning Mysterio.
Randy Orton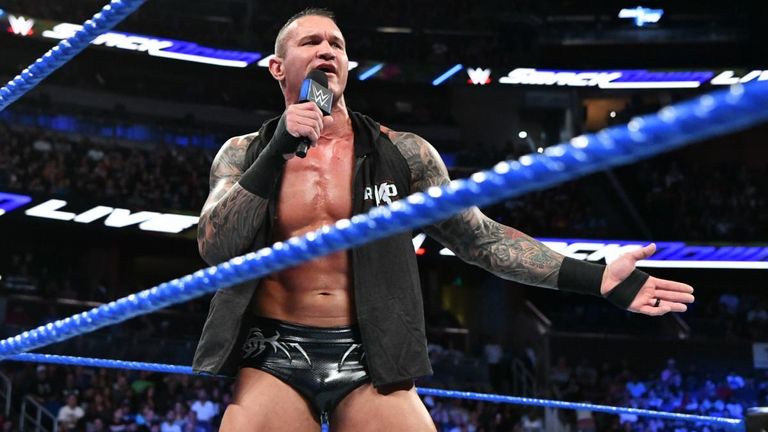 Although Orton and Mysterio have done battle in the past before, the current state of mind Orton finds himself in, this feud makes sense.
After seeing off Jeff Hardy in a brutal encounter at Hell in a Cell, Orton made it clear that his goal is to destroy every superstar that the fans hold so close to their hearts and none is closer than Mysterio.
After taking out Tye Dillinger a couple of weeks ago on SmackDown, Orton stated that Dillinger wasn't even on his radar and that he just wasn't a fan of Dillinger's whole 'Perfect 10' shtick.
Orton did confirm, however, that he had a new victim in mind, so could it be Mysterio? Did Orton hear rumblings back then that Mysterio might be on his way back to WWE?
Mysterio did of course pin Orton to win his first world title at WrestleMania 12 years ago so that is one world title that got away from Orton on the grandest stage of them all...
See Rey Mysterio make his WWE return on the 1000th episode of SmackDown live on Sky Sports Action at 1am on Tuesday night!