WWE Crown Jewel: Five talking points from the Saudi Arabia supershow
Last Updated: 03/11/18 9:58am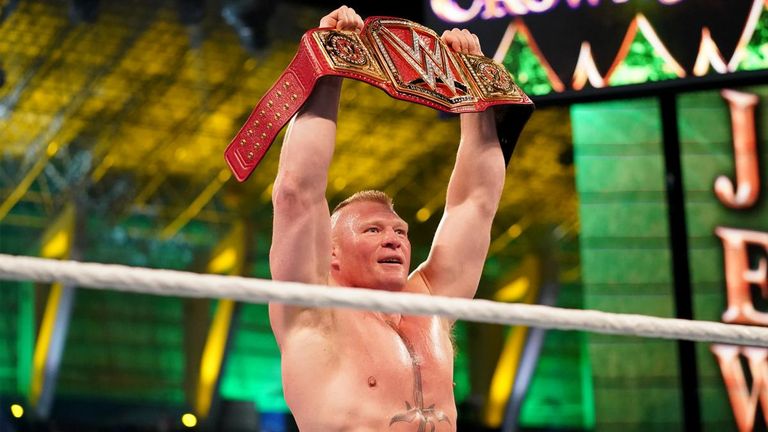 A new Universal champion was crowned, someone who wasn't even in the tournament won the first WWE World Cup and Shawn Michaels was back in the ring after eight years of happy retirement.
Oh, and Hulk Hogan returned.
Crown Jewel was an event steeped in controversy before the first bell had even sounded and, after it had finished, it had created several more layers of intrigue.
Sky Sports WWE Editor Jefferson Lake unpacks the key talking points from the company's second visit to Saudi Arabia of 2018 and attempts to address the five main issues to come out of the show...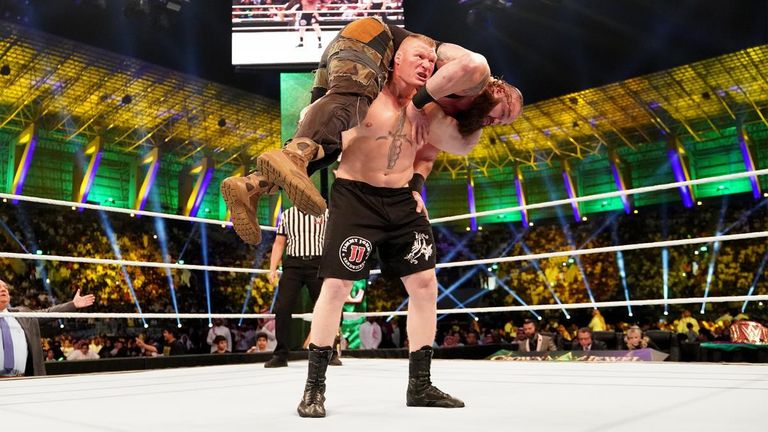 Was Brock Lesnar always destined for the title?
Due to Roman Reigns' illness, there was definitely going to be a new holder of WWE's top singles title after Crown Jewel and the decision for that man to be Brock Lesnar has caused yet another enormously mixed response.
Lesnar is seemingly destined for a UFC comeback in January and - unlikely title change at TLC or on a Raw notwithstanding - will go into that as the WWE Universal champion.
That would mean, in theory, that Brock carries the belt into all of his pre-return publicity. All of the media days and press conferences. You simply can't buy publicity like that, especially in an era in which mainstream and crossover appeal is something WWE desires very highly.
Which begs the question: Was the belt always going back to Brock?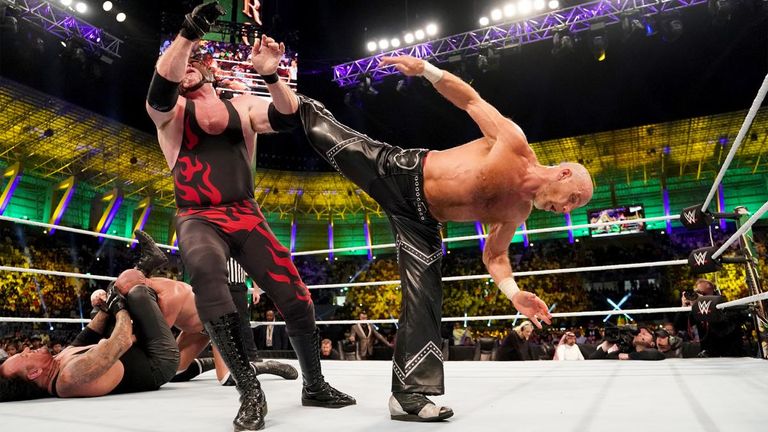 Is it 'one and done' for Shawn Michaels?
The Heartbreak Kid looked good at Crown Jewel. With the exception of his completely bald head, he was almost in the same shape he was during his fighting prime. Almost. He managed a kip-up and a moonsault off the top rope to the outside, although that one left him bloodied.
So is that it for Shawn? Or will we be seeing him return to the ring again, perhaps to face a younger opponent? Because if he can perform like this against three fellow veterans, think what he could do against some of the new generation of wrestlers.
Michaels had the NXT logo on his ring gear in Saudi Arabia, and he is a prominent advocate of Johnny Gargano, a man whose recent heel turn makes him the perfect opposition in a master-against-student feud.
Or could there be one final WrestleMania moment for the man with whom the event is synonymous? One last crack at WWE championship gold. And a first ever crack at... AJ Styles.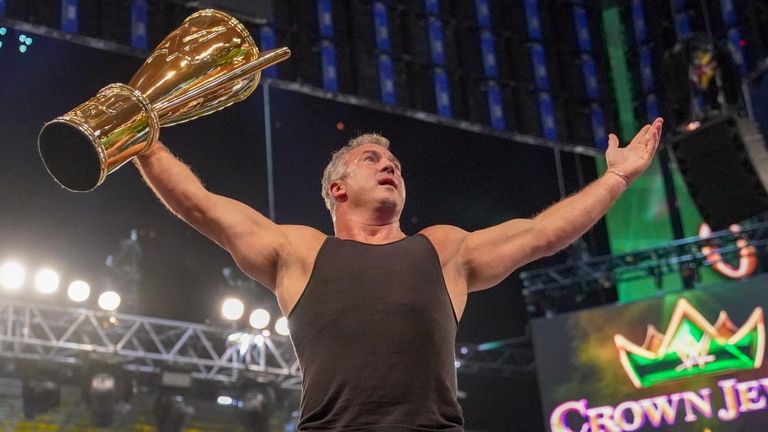 Was the World Cup a success?
WWE's inaugural World Cup felt strange. It was unusual to keep seeing the same competitors and especially at the start of an event in which the home crowd was waiting for the night's more featured attractions.
Add in the curiosity of a world tournament staged by eight competitors all from the United States and it feels like even more of an anomaly.
The fact it was then won by somebody who wasn't even in it - Shane McMahon - only added to the bizarre nature of the tournament but it of course served its purposes.
Those purposes, in this case, being to build up to the true Box Office event for November, Survivor Series, and to sow the seeds of a Shane heel turn ahead of that.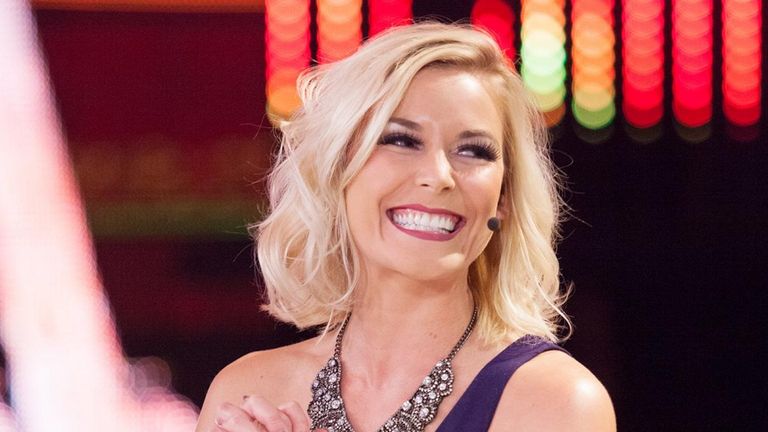 The Renee Young question
Proving the rumours to be accurate, Renee Young was indeed on commentary for the event, in the arena and not back in an American studio with her words being played out under the action.
Was the inclusion of a woman in a role in which she always occupies (and absolutely deservedly so) a sign that the initial step of progress is being made in Saudi Arabia or a token effort to placate the many critics of the event?
Maybe it's a little of both. But there was another notable indication of the very, very gently shifting attitudes in that part of the world when the arena crowd let up an enormous cheer when a graphic advertising the Survivor Series match between Ronda Rousey and Becky Lynch was shown.
Chances are the powers-that-be are not similarly enthused, but if the response of the people in that tiny moment is anything to go by, they're ready for progress.
Nostalgia continues to be big business
Say what you like about WWE's use of returning legends (and in the case of Hulk Hogan, a lot will be said) but there is no denying they get a response.
"This is awesome," chanted the arena crowd at several points of the main event on Friday night. It's an overused chant but not by fans in this part of the world, to whom live events are not as accessible as for their western counterparts. They were finally seeing their heroes, and it was awesome.
The Undertaker and Hogan remain incredibly huge names. Web traffic and video views spike whenever they or Shawn Michaels or Batista or any one of several legends make an appearance in online coverage of WWE.
And so while Evolution provided fans with a glimpse of a new and very exciting future, the past continues to be relevant and - perhaps most importantly - enormously valuable.