UFC's Daniel Cormier reveals talks with WWE over pro wrestling role
Last Updated: 05/11/18 8:20am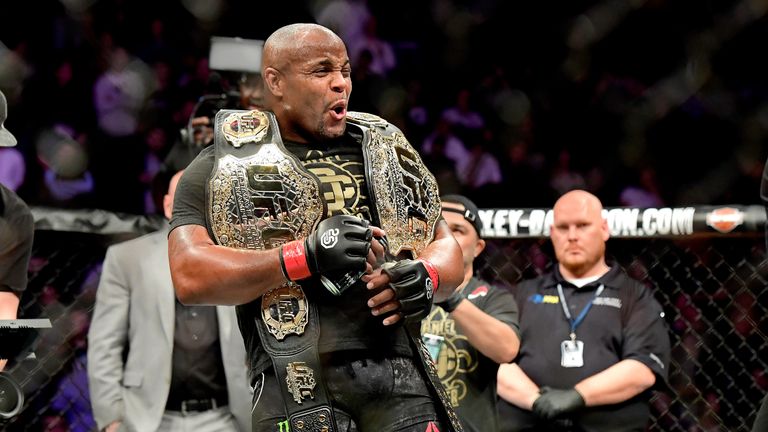 UFC heavyweight champion Daniel Cormier has revealed he has been invited to WWE to try out to be a commentator.
Cormier is widely expected to be Brock Lesnar's first opponent on his planned return to UFC in 2019, a contest which took on an extra layer of intrigue when Lesnar won the WWE Universal title at Crown Jewel.
Cormier called out Lesnar after defeating Derrick Lewis at UFC 230 in Madison Square Garden on Saturday night and has confirmed he is interested in working with WWE.
"They called me," he said in an interview with Busted Open Radio. "They reached out to my assistant. It was WWE, not Fox. They called me about going to Orlando, Florida.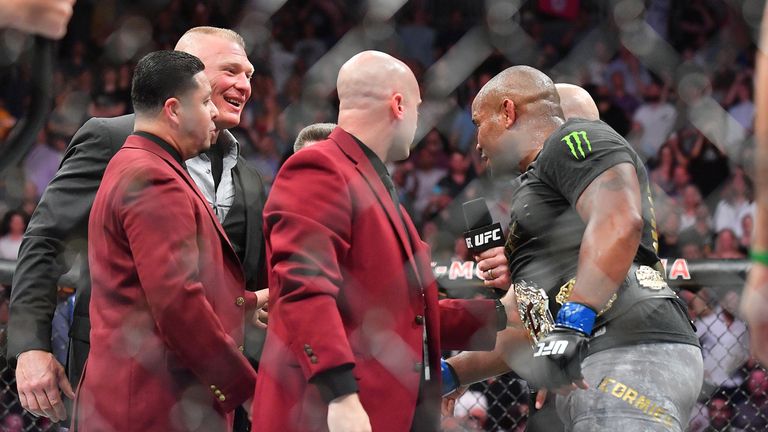 "I had a tentative date, but then I couldn't make that date. Afterwards, they asked me to go back but they were on tour or something for a month, and I was like, I want to do it with the entire commentary team.
"I don't want to do it with one guy here and one guy there because I wanted to see who I can mesh with, and they were like, okay let's schedule it in November.
"But then I took this (UFC 230) fight and then it got pushed back again. We will revisit this. I am going to Orlando to the Performance Center to do my gig to see how it works out. I am very passionate about pro wrestling.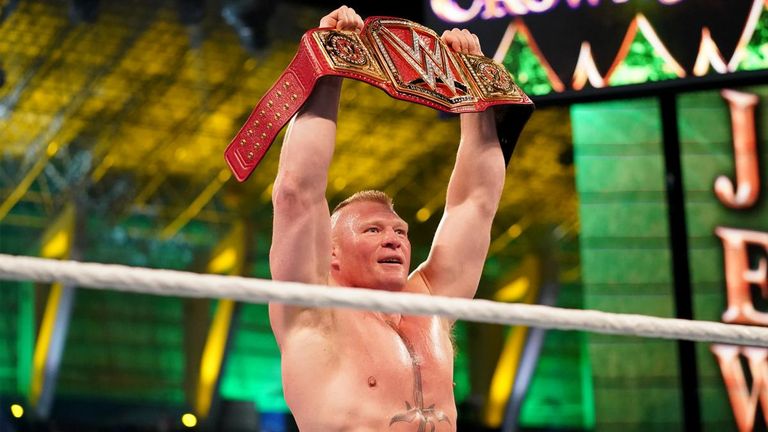 "Since I was a kid I liked watching wrestling and it is a dream to be able to do something with them in the future."
Cormier does not feel a full-time in-ring career is an option due to his age but would be interested in competing for one-off matches.
"I will be 40 years old come March of 2019," he said. "Am I saying that it is out of the realm of possibilities to do a one-off here and there? I would be into it, but I'd be more of a protector of the announce table going forward.
"I think people misunderstand how tough it is to do the job. They misunderstand the amount of damage your bodies take on a day-to-day basis.
"They see you on Mondays or Sundays once a month, but they don't see the Tuesday house shows, the Thursday house show or Saturday house show, the travel. I don't think people understand the true toughness of a WWE superstar."