Eddie Jones admits he made mistakes in the build-up to England's defeat by Ireland
By Michael Kelleher
Last Updated: 21/03/17 3:25pm
Eddie Jones admits he made mistakes with England's preparation for Saturday's 13-9 defeat to Ireland in Dublin.
England's hopes of back-to-back Grand Slams were dashed as they tasted defeat for the first time under Jones and missed out on the chance to break New Zealand's world record of 18 consecutive victories.
And Jones took responsibility for the defeat as he outlined plans to tweak the team's preparations going forward.
"Ireland were too good for us. They played extremely well and they were just too good on the day," Jones admitted.
"Could we have prepared better? Yes, so I have identified a few areas that we can change in the future for a particular game like that.
"I don't think I gave the team the right environment to prepare well and I have to take responsibility for it. I don't think I created the absolute right mind-set for the team.
"I need to look at what I said and what I didn't say and improve on that in the future.
"Ireland played well but I don't think we lacked intensity, passion, desire or effort. I disagree with that very strongly."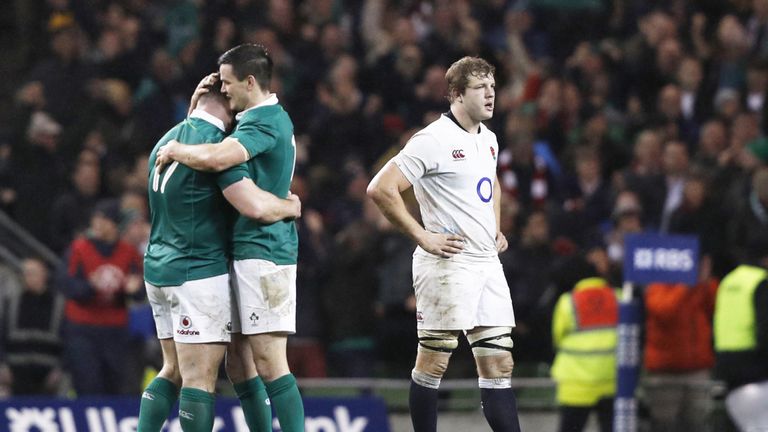 Despite the loss in Dublin, England were crowned Six Nations champions, marking the first time since 2001 they have managed to win back-to-back championships.
And Jones was adamant that England's performance does not change how he views his team or captain Dylan Hartley as he continues to build towards the 2019 World Cup.
When asked by a reporter if he expected his team or captain to look differently by the end of 2017, Jones said: "You obviously do but I don't.
"Look one game doesn't change our plans. We have got a plan in place. I know what we have got to do to be at our best for the World Cup and one game doesn't affect our perception of people or the team."
England dealt with a raft of injuries during the tournament, particularly in the forward pack where four presumed starters - Billy Vunipola, Chris Robshaw, George Kruis and Mako Vunipola - missed all or part of the campaign.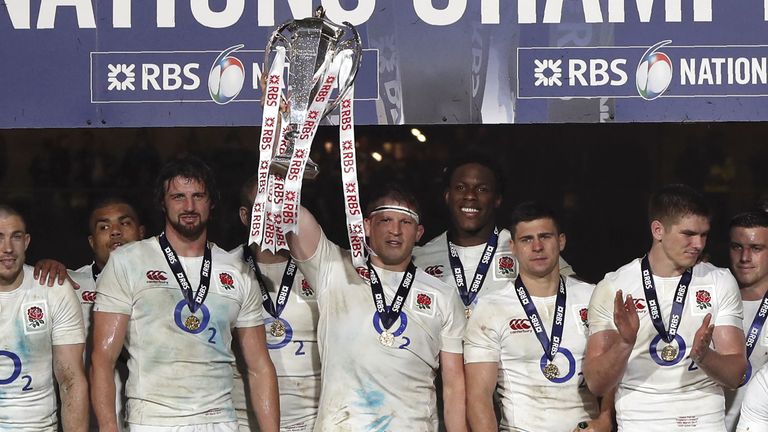 Jones admits those injuries and the improvement of the other teams made it difficult for England to defend their title and he was proud of his players' effort.
"I think the results have shown the consistency and the depth of the tournament is improving," Jones said.
"Apart from Italy, every team has been able to beat any other team. That is a great thing for the Six Nations.
"We were able to beat every other team apart from Ireland. That made us the best team in the competition.
"Were we at our best for this Six Nations? No, it was tough for us. We started the tournament without half our forward pack. It really tested our depth.
"We had players come through exceptionally well. I think we have improved the depth of the squad. At times we have played some good rugby and at times we have played some ordinary rugby.
"At the end of the day we have got back-to-back Six Nations trophies, which is a fine achievement."
Sky customers can now upgrade to Sky Sports and get 12 months for just £18 per month. Upgrade now!