Joseph Parker's promoter says the New Zealand fighter is "very confident" about defeating Anthony Joshua and will accept a November date for their world title clash.
Joshua successfully defended his IBF heavyweight belt with a seventh-round stoppage win over Dominic Breazeale on Saturday night and is not expected to fight again until the end of the year.
Negotiations for Joshua's mandatory title defence against Parker are not due to start until November, but his promoter Dean Lonergan insists the 24-year-old would accept a fight date in that month now.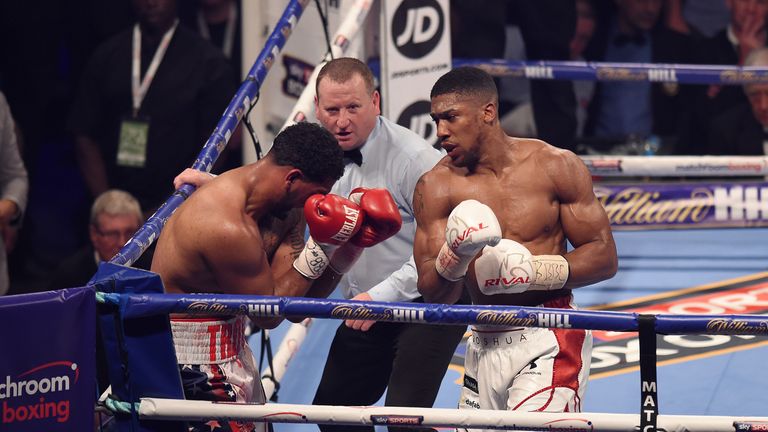 The unbeaten Parker will seek a 20th win against Solomon Haumono in July and could take one more warm-up fight in early autumn to sharpen his skills for Joshua.
Lonergan told Sky Sports: "We're ready now. If Eddie Hearn rang me up tomorrow and says we want to fight in the mandatory period, we want to fight November or December - that would be fantastic.
"They are going to take a long break, which I think Anthony Joshua deserves, and they will make their decisions.
"It doesn't worry us either way. We've got our shot guaranteed and it's going to happen.
"Eddie himself was saying it's either November, December for Joseph or March, April. Either one doesn't worry us.
"Joseph fights on July 21. We'll probably fight another time after that in late September, early October, and then the mandatory period comes up November 19. Any day after that, Joseph would be ready."
Joshua ended Breazeale's challenge with a brutal knockout, but Lonergan believes Parker will have noted a number of weaknesses in the champion before that stoppage.
"After Saturday night, we're very confident, Joseph is very confident," said Lonergan.
"Breazeale was plenty tough, plenty brave, but I always question how good he can be going into that fight when he's 30 years of age and only had 17 professional fights.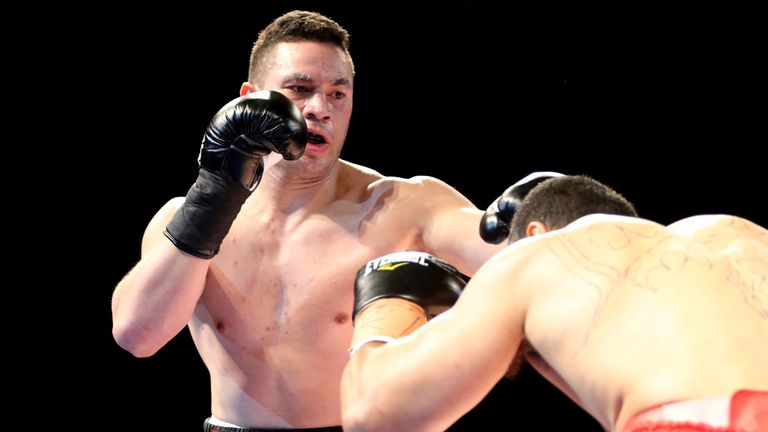 How is AJ going to go when he's eating Joseph's jab all night?
"Joseph is 24 years of age and by the time he fights Anthony Joshua, he will have had 20, maybe 21 fights. Breazeale hasn't exactly been active since he became a professional, so his skill set was incredibly limited.
"He did show he's got a hell of a chin, but he didn't offer much for Anthony Joshua to be worried about at all. But Joshua showed a lot to us that makes us very confident going into this fight.
"How is AJ going to go when he's eating Joseph's jab all night?
"Joshua could do what he wanted in that fight because he wasn't getting hit. One of the many things that Joseph has got is a great jab."