Lee Selby looks to start his second chapter in boxing
"I worked so hard to become a champion, there was no way I was just going to give up my title."
By Matt Horan
Last Updated: 04/08/18 2:06pm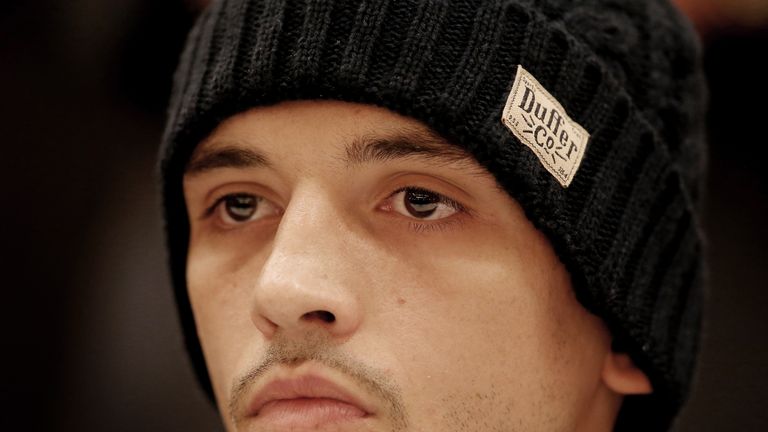 Lee Selby has no regrets about a "frustrating" last hurrah in the featherweight division as he now looks to make the next stage of his career the best yet.
It has been a long time coming for the 31-year-old, who admits, in an exclusive interview with Sky Sports, "This is the second chapter for me, I'm coming back a different fighter."
Selby has long dazzled down at the 126lbs weight limit, a traditional journey seeing the aptly named 'Welsh Mayweather' winning Area, Commonwealth, British, European and then world titles during an almost decade-long tenure.
But as the saying goes, all good things do eventually come to an end and, for Selby, it came in the most painful of ways last May when his IBF title reign culminated in defeat to Leeds' Josh Warrington at a buoyant Elland Road.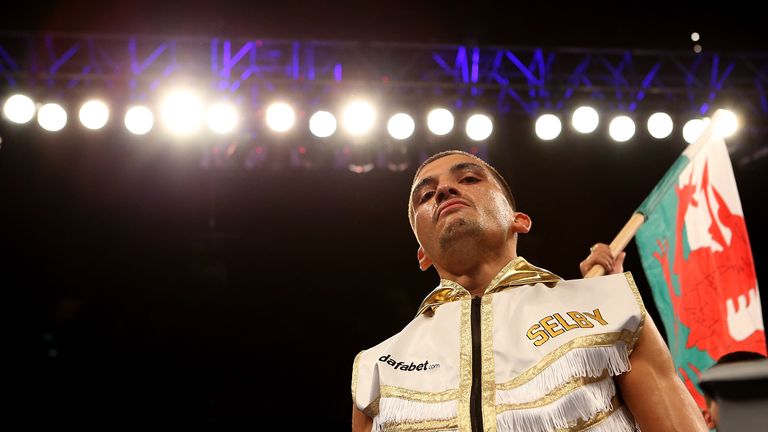 I will come back a bigger and better fighter.
Lee Selby
In truth, Selby perhaps should not have been defending the belt that night, a run at super-featherweight feeling long overdue, but the game of boxing is not always so kind and vacating a world title was never an option for the Barry slickster.
"I knew I had to move up from featherweight, but I had a world title and there were always big fights out there. I don't regret it," Selby remarks.
"I was getting away with it because of my skills. In my head, I just thought that because of what I'd been doing in sparring, I would never get beat.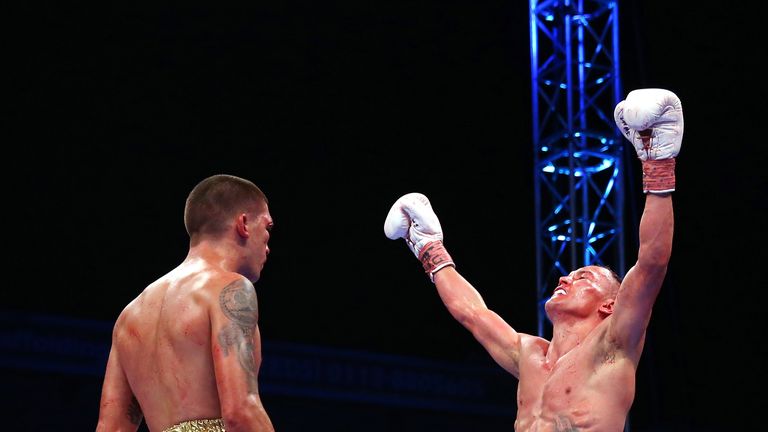 "It took me so long to realise that when I am in the gym I hit harder and when I am in the ring I am much lighter and faster. I couldn't punch, though, and that just frustrated me. I knew I could make the weight and go in fit at Elland Road, but the performance wasn't there at all - and it hadn't been there for a while.
"But I worked so hard to become a champion, there was no way I was just going to give up my title."
The Welsh star's reign as IBF kingpin started way back in May 2015, a dazzling boxing display seeing him comfortably dethrone Evgeny Gradovich at The O2.
Prior to that, two stoppage wins over Joel Brunker and Rendall Munroe ticked all the boxes, Selby's potential to reach the very top seemed undoubted.
But despite becoming champion and making five successive defences, the knockouts soon dried up and the performances wilted further along.
"The problem was the weight and I was getting away with it because of my skills. When I was a natural featherweight, I had a run of knockouts but they did stop.
"At a heavier weight, I will have my power and the same skills as well. All I know is that I want to be back before the end of the year up at lightweight or super-featherweight.
"I will be a bigger and better fighter, believe me."
With a new lease of life, Selby can quickly get back into world title contention, a high IBF ranking will present itself in whichever division he chooses to take.
If it is super-featherweight, then Tevin Farmer's dominant victory over Billy Dib on Friday to claim the vacant IBF strap, will no doubt have grabbed the Welshman's attention. The champion certainly a viable option for 'Lightning'.
"This weekend could well be a good place to start. Dib and Farmer were ranked three or four going in, so I said I'd be happy to take the winner," Selby said.
"Maybe I could have one up at lightweight first, then go for the IBF. I was their fighter of the year and held their title for three years, so it should be a good way to go.
"Farmer is a good fighter who has got better after those defeats early on and came through a 50/50 fight with Dib well.
"All I know is that, for me, I will come back and I will be better. This is just the start of something new."
Watch Joe Cordina against Sean 'Masher' Dodd, for the vacant Commonwealth lightweight title, on NXTGEN, from the Ice Arena Wales, Cardiff, on Saturday, live on Sky Sports Mix, from 7.30pm and Sky Sports Action, from 8.30pm.