Cricket Expert & Columnist
Hit for Six: Bob Willis on West Indies worries, England's Test options and Kagiso Rabada ban
"It would be a very sad thing if the West Indies are not at the World Cup next year, given they were such trailblazers with their wins in England in 1975 and 1979"
Last Updated: 16/03/18 5:03pm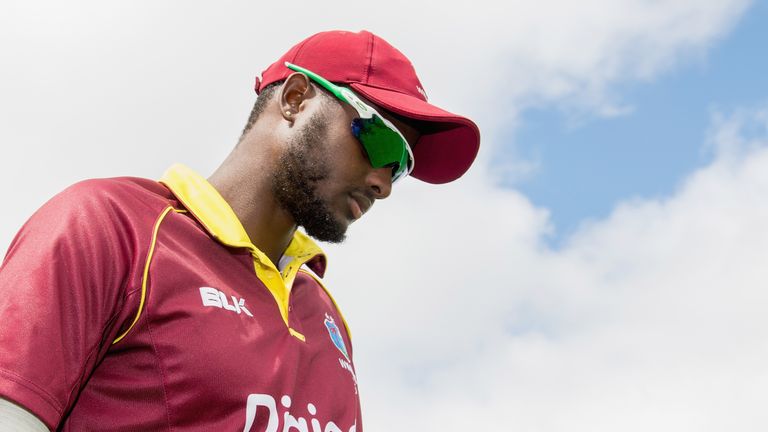 Bob Willis talks England selection for the first Test in New Zealand, reacts to Kagiso Rabada's two-Test ban and worries about the West Indies' World Cup prospects in our latest Hit for Six.
Liam Livingstone has scored some runs in the warm-up games before the first Test: would you chuck him in to the team for his debut in Auckland?
I think so. Livingstone is a bit of a cocky character, but there is nothing necessarily wrong with that, and he has excelled at Lions level. I wouldn't be averse to him playing at all.
James Vince would be very lucky indeed if he were to get another opportunity and make the final Test XI - 40 years ago, you got two Tests as a batsman and if you didn't get fifty or more, you were out. Vince has had a dozen now and keeps getting out in the same way every time.
I would like to see Livingstone play, though I'd still prefer the captain Joe Root to bat at No 3. I don't suppose that is likely to happen but Malan and Livingstone in the middle order seems a better fit to me.
England have called up slow-left-armer Jack Leach to the Test squad after legspinner Mason Crane dropped out due to a stress fracture of the lower back. What is your take on that change?
To be perfectly honest, it's a blessing in disguise.
I can't recall legspinners doing much in Auckland and Christchurch in the past. England tend to get a little bit romantic about legspin bowling, and it was a fairly chastening debut that the young Crane had over in Australia during the winter.
I think Leach is a better option all round. His arrival actually strengthens the squad, though whether he will actually play or not remains to be seen.
Kagiso Rabada has been banned for the remainder of the Test series between South Africa and Australia, off the back of taking a stunning 11-150 in the second Test? Is the punishment for his sledging indiscretions deserved?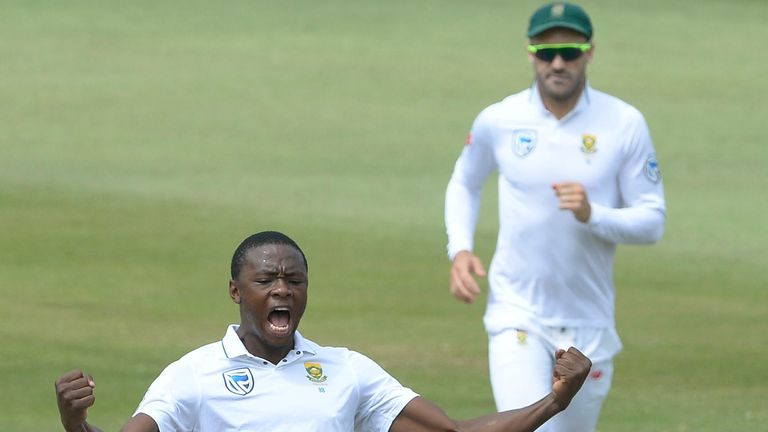 I feel a little bit sorry for Rabada, but the game needs to make an example of him.
It's never great that the sword of Damocles hangs over a player's neck but, as they say in the crime movies, "he's had previous". And he doesn't seem to have learnt from his mistakes.
I have no problem with him screaming out in celebration when he takes a wicket, but there is no need to get the batsman involved at all. I was particularly strong on this during my short reign as England captain - Robin Jackman once pointed a batsman to the pavilion and I went up to him and told him straight that we don't need any of that.
If we're going to cherish and nurture Test match cricket, it's very important this poor behaviour situation is addressed. It's not only Rabada, but the Quinton de Kock and David Warner incident from the first Test was all rather unpleasant too.
Warner, in particular, needs to be very careful. The Australian team's sledging goes way beyond the mark, and I do believe the umpires and the match referees do need to stamp down on this.
We want to attract young people to the game, but the first thing they do when they watch cricket is to imitate their idols. Not just in the way they bat and bowl, but in the way they behave on the field.
How do you feel about watching the once great West Indies side struggling their way through the ICC World Cup qualifier in Zimbabwe?
It's very tough. They were unbeaten in the group stage but, once that was over and we got into the Super Sixes, it was never going to be a cakewalk for any of the teams.
Defeat to Afghanistan showed that and they're now going to have to work very hard from here in order to get into the 2019 World Cup.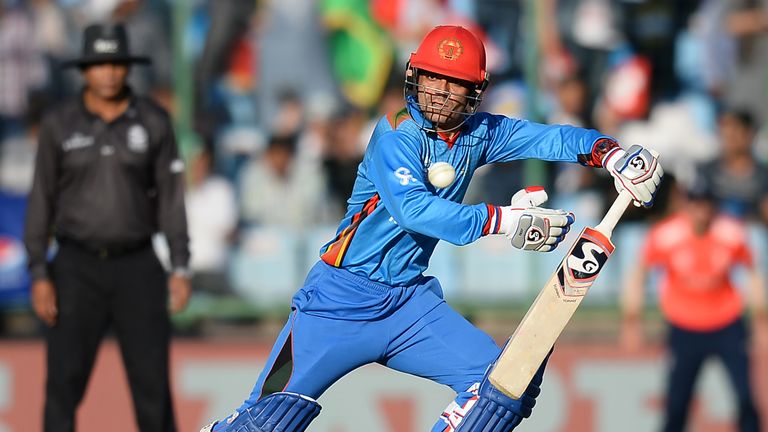 It would be a very sad thing if they're not here next year, given that they were such trailblazers with their World Cup wins in England in 1975 and 1979.
Clearly, most people's focus in the Caribbean is now on T20 cricket, be it the mercenaries going around the world playing for different T20 franchises, their own Caribbean Premier League and, of course, the team's success in World T20 competitions but, no doubt, people on the islands will all be keeping their fingers crossed that they can somehow still qualify.
What are your thoughts on England national selector James Whitaker stepping down amid an ECB scouting shake-up?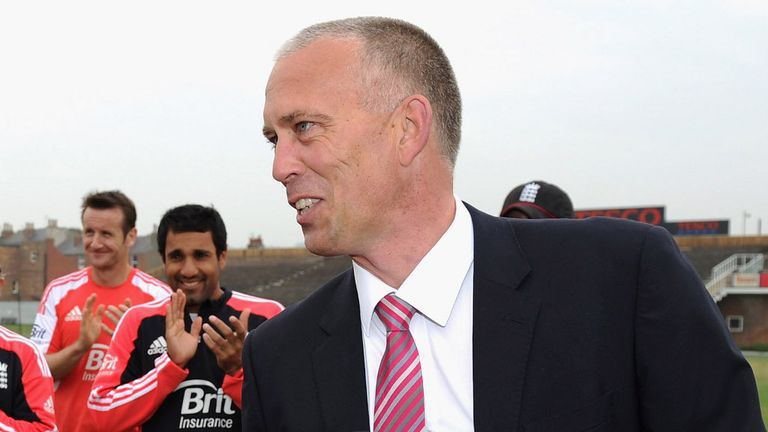 We constantly seem to have this merry-go-round about the art of selection: whether it should be down to the head coach on his own, or if a selection panel is needed because he can't be expected to get round and watch enough first-class cricket in England.
There is also talk about different coaches for different formats of the game. There is plenty going into the blender at the moment for Andrew Strauss to think about.
James has done a very loyal job as selector, as they all do. But I think that some new selectors, possibly without any county affiliation would be the way to go - Angus Fraser and Mick Newell, currently on the panel, have their loyalties and connections to Middlesex and Nottinghamshire, respectively.
For me, adding recently retired players to the process would be a sensible avenue to start with.
A final word on the appointment of Ryan Sidebottom as a bowling consultant at one of your former counties, Surrey: what do you make of the move?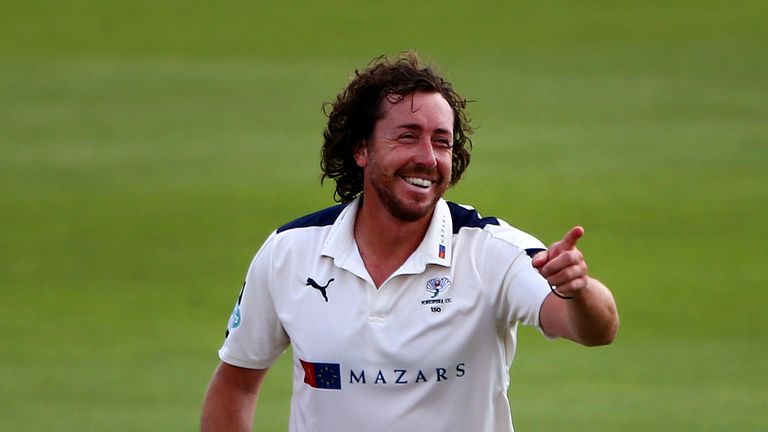 I'm a great admirer of Ryan; he has had a wonderful playing career for England, at Yorkshire, Nottinghamshire and then back at Yorkshire.
This bowling coaching role worked wonders for Chris Silverwood over at Essex before he went on to be head coach and now in charge of England's bowlers. You hope it works out just as well for Ryan.
I hope he can not only help the current crop of players, particularly talented left-armer Sam Curran, but that he can also help bring on Surrey-bred youngsters as well.
Surrey have been guilty of just trying to buy success over the last decade, but they've got a brilliant youth system right the way through from under-9s to under-19s - I'd like to see a lot more of those players involved.
Using skysports.com? Comment below to get involved in the debate, but please adhere to our House Rules. If you wish to report any comment, simply click on the down arrow next to the offending comment and click 'Report'.