Andrew Strauss at forefront of England's white-ball rise, says Eoin Morgan
'Without that direction, we wouldn't haven't been allowed the freedom to play in that manner'
Last Updated: 03/10/18 5:08pm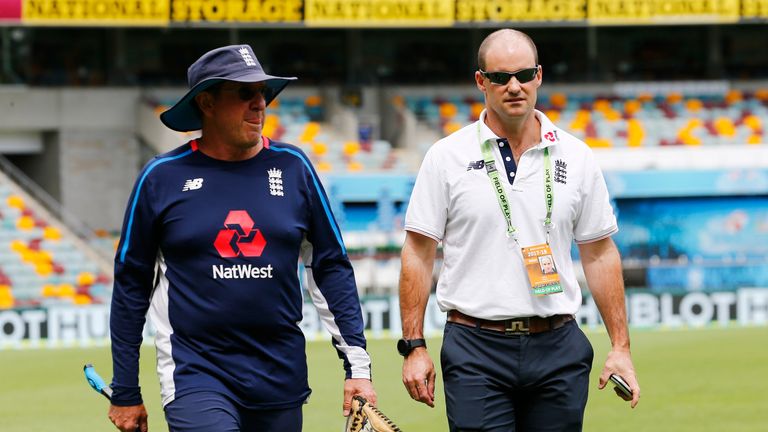 Eoin Morgan says outgoing England director of cricket Andrew Strauss has been "at the forefront" of the country's rise as a white-ball side.
Strauss took on the role shortly after England were dumped out of the 2015 World Cup in the group stage following defeats to Australia, New Zealand, Sri Lanka and Bangladesh.
But the one-day team have since gone from strength to strength under captain Morgan and coach Trevor Bayliss and are firm favourites to win the 2019 World Cup on home soil next summer.
"He's been at the forefront of it. He was incredibly instrumental in our forward thinking and planning to get to the position we are in at the moment," said Morgan after Strauss announced he will step down due to family reasons with his wife, Ruth, battling cancer.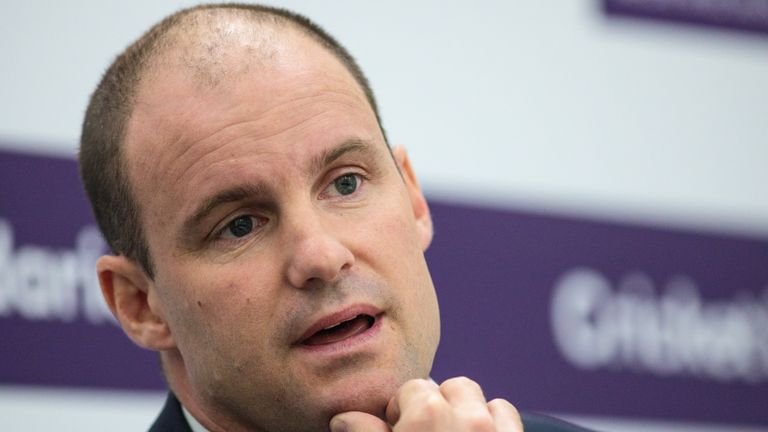 "It's easily brushed over but going back to 2015 the direction given by him to myself and Paul Farbrace - who was interim coach at the time - and all the selectors was to build something to prepare for the 2019 World Cup.
"Without that direction, we wouldn't haven't been allowed the freedom to play in that manner, to know we could plan four years ahead. The absolute clarity and direction he wanted us to go in was quite a big deal.
"He will be missed because we're coming towards the end of the cycle that he was at the very beginning of."
Strauss appointed Bayliss as coach, with England surging to the top of the ODI rankings and now on a run of eight bilateral series wins on the spin under the Australian's stewardship heading into this month's five-match contest in Sri Lanka, live on Sky Sports Cricket.
"I think he'd be probably embarrassed if we came out and said 'the boys want to do it for him'," said Bayliss. "But we all understand the reasons why he's had to step away.
"We fully understand that and appreciate the struggles his family has in front of him. I'd just like to say he's done a fantastic job.
"It could be a big hole to fill. He's very much a silent partner in all of this. Andrew has been very helpful behind the scenes.
"He's given the management and the coaching staff the confidence to go on and get the job done."
England play two warm-up fixtures in Sri Lanka, on Friday and Saturday, before the five-match ODI series gets underway in Dambulla next Wednesday, live on Sky Sports Cricket from 9.30am.