Monty Panesar says mental health issues led him to fall out of love with cricket
By Alex Marrow
Last Updated: 16/05/19 3:26pm
Monty Panesar said he fell out of love with cricket because of mental health issues and regaining his confidence was a painful process.
The former England spinner has not played regular first-class cricket since 2013 and his dip in form was exacerbated by low confidence and struggles away from the game.
The 37-year-old explained how it was only when he realised he had a problem that he could deal with it and take steps to improve his mental health.
"I was in denial that things weren't right with me and I probably fell slightly out of love with the game," Panesar told Sky Sports News.
"As a sportsperson you always think you're a strong person and you can get through it, but eventually I had to face up to it and realise that I probably didn't enjoy the game as much as I did.
"It had an effect on the dressing room and on how I played the game so that was a difficult time for me to go through, but it was good for me to go through the whole process because it clears your mind and talking about your story helps you to mentally and physically be in a better place."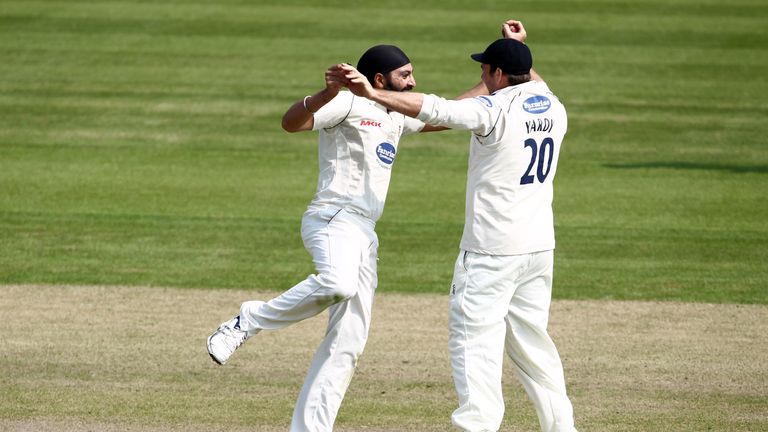 Despite seeing his close friend and captain at Essex Michael Yardy battle with mental health, Panesar only realised something wasn't quite right with himself when struggling to engage with conversations in a coffee shop.
He had hypnotherapy in an effort to combat his low confidence and gradually got through the worst of his illness.
"The diagnosis the hypnotherapist gave to me was paranoia," said Panesar. "It's when your confidence gets really low, then you start thinking external things.
"Maybe your team-mates, or the umpires, or the fans, they seem to go against you and you start putting thoughts in your mind thinking 'this is what reality is'?
"In my mind and in the dressing room I'm thinking they don't want me to perform well and you start believing that as your reality, but that's not the case.
"Everyone wants the best for you, they want to do you well, but it's just a confidence issue."
Panesar found that using medication was not the best method of recovery for him, preferring a more holistic approach.
He explained how those who have not dealt with mental health issues before can find it difficult to understand what someone might be going through, but that talking about his problems was very productive.
"I didn't want to go down the medication route, I used the more holistic approaches," said Panesar. "Medication suppresses your personality, your energy and you as a person.
"I think it kind of sugar coats everything, it's like you don't care about your problems, but they're there.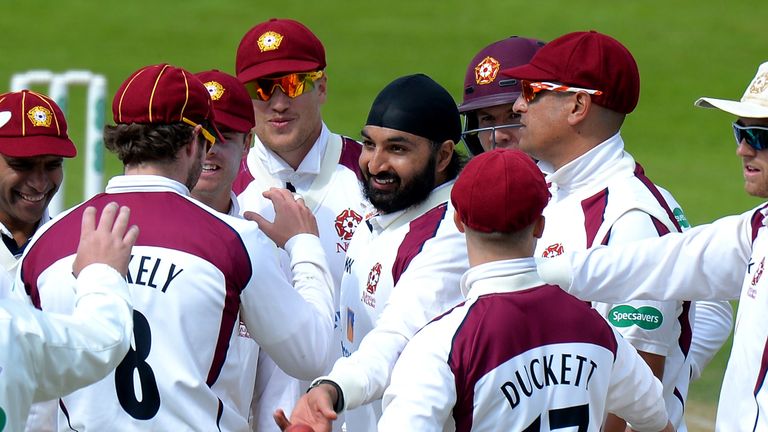 "If you do the holistic approach you actually tackle what's in front of you, what feelings, thoughts are happening and you go through the pain.
"It is a painful process, but you go it, you keep going through it and eventually it just gets better and better.
"When you are going through a bit of a mental patch, family and friends love you and want the best for you, but even they sometimes don't understand what is going on and why you're behaving in a certain way.
"I think that's where psychologists and psychiatrists can help you with certain aspects, talking therapy is really good."
Panesar played 50 Tests for England between 2006 and 2013, taking 167 wickets, and looked back fondly on some of the better moments of his career, picking up the wicket of Sachin Tendulkar and famously battling out for a draw with Jimmy Anderson in the first Test of the 2009 Ashes series in Cardiff.
"One of my finest hours playing for England was the Cardiff Test match, which we all thought we were going to lose and we somehow managed to draw," said Panesar.
"That was one of my finest moments in an England shirt.
"I remember making my debut, taking my first wicket which was Sachin Tendulkar, who everyone says is the god of cricket in terms of our cricket community - that was a brilliant moment for me."
Panesar has been training with Northants in an effort to make a return to first-class cricket, with Notts and Kent other counties that may give him a chance.
"Hopefully there is a coach that will take a punt on me and I can get back playing professionally," said Panesar.
Whether or not a return to top-level cricket does come, Panesar believes he is now ready to play both physically and mentally.