Chris Jordan blog: Pakistan and Ireland wins and how to fix Man Utd
"The biggest thing with Morgs is that in everything that he tells us, he leads from the front. He was on the front foot straight away, taking the attack to the opposition"
By Chris Jordan - @CJordan
Last Updated: 07/05/19 8:47pm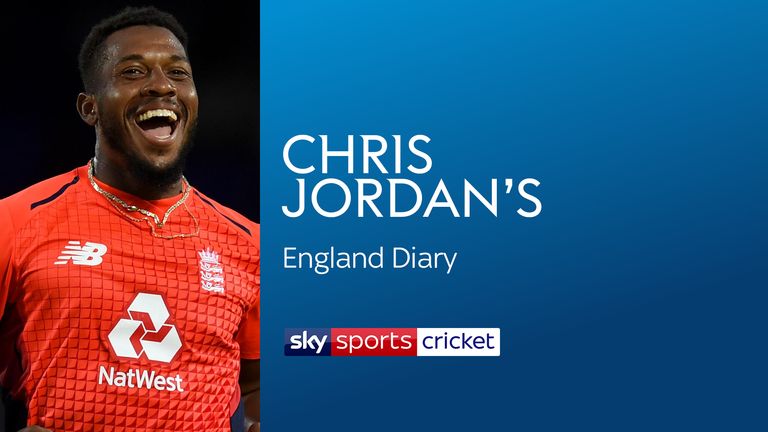 England seamer Chris Jordan reflects on hard-earned wins over Ireland and Pakistan, a call-up for county team-mate Phil Salt and reveals how he would solve the problems at Manchester United this summer...
Two wins from two is a great start to the summer. And I 100 per cent agree with Eoin Morgan that the fact they were close games is ideal preparation for what lies ahead.
There will be times where you don't play the perfect game and, in knockout cricket, you have to find a way to get over the line. It's very important that we are tested in those situations so that, by the World Cup, you can then stay a lot calmer, knowing what you need to do.
Ireland were very impressive. They are obviously very well drilled and well coached by Graham Ford. Those games can always be tricky, as we saw last year with the Scotland loss.
We got a little bit behind by losing a few early wickets, but it was good we were able to get over the line, with Ben Foakes leading the way.
From a personal point of view, it was good to get a run out in the T20 against Pakistan. I wasn't too displeased with how it went, although at the end of every game, I assess my own performance and try to be as honest with myself as possible.
There are one or two things I can touch up on; I didn't quite nail my yorkers at the end to restrict them to a lesser total. I was pleased to affect a run out, and glad we got the victory, but I set high standards for myself and I want to be producing more often than not.
As soon as I got off the field and into the dressing room, Trevor Bayliss said he never thought he'd see the day where I'd drop two catches in the same game! Obviously there were pretty difficult, but I was actually quite disappointed as I saw them all the way. I just didn't manage to hang on.
Morgs did manage to pull off an incredible catch, and it was good to see him among the runs too.
WICKET!

Brilliant one-handed take from captain Eoin Morgan sees the end of Pakistan opener Fakhar Zaman for 7. The visitors are 16-1 after two overs.

📺 Watch live now on Sky Sports Cricket or follow here: https://t.co/NzTvFvWyYD pic.twitter.com/v0QnkICZMi

— Sky Sports Cricket (@SkyCricket) May 5, 2019
The biggest thing with Morgs is that in everything that he tells us, and the ways he wants us to play, he leads from the front. You saw as soon as he went out there with the bat, he was on the front foot straight away, taking the attack to the opposition.
When your captain is leading in that manner, all you want to do is follow it.
It was great to see Jofra Archer make his debut in both formats. And I was also thrilled to hear of Phil Salt's call-up to the T20 squad.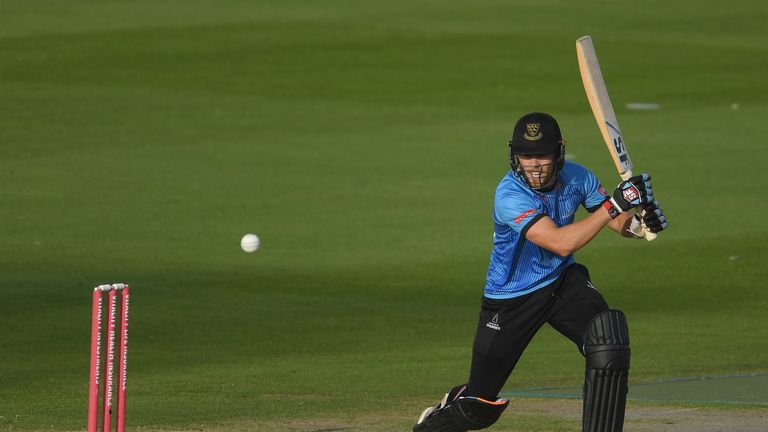 I had just landed in Cardiff when I heard the news. Straight away I got on the phone to Salty and congratulated him.
I've been there on his journey a little bit - we have become very good friends from playing at Sussex, and a lot of people don't know that he actually grew up in Barbados, from nine years old to 18.
He has a little bit of Caribbean flair in him as well. And, as a character, he is a little bit similar to Jof in that he is a little bit of a prankster. He is a real free spirit.
He didn't make his debut, but hopefully it is the start of big things for him and he is close to putting on that England shirt for the first time.
As for Jof, I heard that there was quite a funny moment when he went on commentary in The Pod and said that Paul Collingwood gave a better speech than Rob Key when they gave out his debut caps.
I would have thought Jof would have stayed a bit more coy, but he delivered the answer very straight, which I think Nasser Hussain found particularly funny. All in good spirits.
I wish I could get my own back on Nasser, as he gave me my ODI cap a few years ago - Mike Gatting my Test one, and Ashley Giles for T20 - but his speech was spot on to be fair.
He spoke about being part of an elite club and going out there and having as much fun as possible. Because you put so much sweat and tears into getting to that moment, his big message to me was to go out there and enjoy it. That has stuck with me.
I didn't enjoy the football again this weekend though. I'm a Man Utd fan, and our season has really petered out with a 1-1 draw at Huddersfield to confirm we won't make the top four.
There is a lot of change needed in the summer, but I'd like to see Paul Pogba stay. I really enjoy watching him as a player. I enjoy his flair, his character and I still think there is plenty more to come from him.
As for signings, I definitely think we need a couple more midfielders. I wouldn't mind Toni Kroos, or Saúl Ñíguez from Atletico Madrid.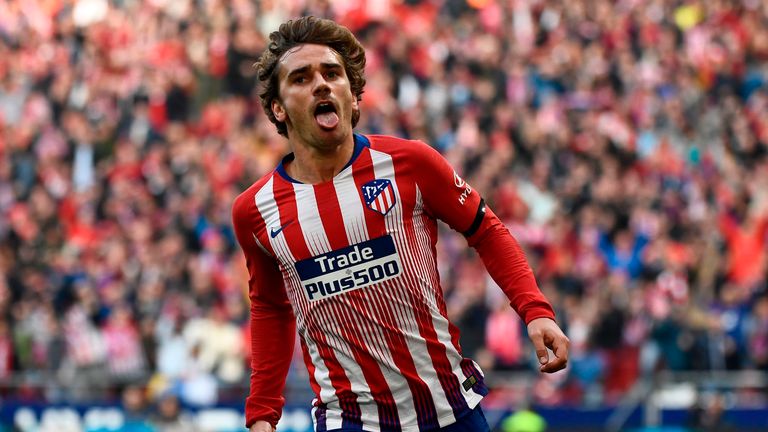 I'd love to see Antoine Griezmann at the club as well. Also, in defence, I like the kid from Ajax - Matthijs de Ligt. He is a good ball-playing centre-back and, watching him against Tottenham in the Champions League semi-final, he's also not afraid to do some old-school defending as well.
We have some rejigging to do and hopefully we can get a sporting director in place sooner rather than later as well. Hopefully they take note of my suggestions!
Watch England's first ODI against Pakistan at The Oval, live on Sky Sports Cricket from 12.30pm on Wednesday.
You can watch every match of the Cricket World Cup on Sky Sports Cricket, starting with England vs South Africa on Thursday, May 30.