Cricket Expert & Columnist
Bob Willis' Ashes Verdict: Australia 'light-years' ahead of England throughout the series
"It shows how ineffective England's bowling attack was when guys who hadn't really proved themselves in Test matches were suddenly scoring runs for fun."
Last Updated: 08/01/18 6:02pm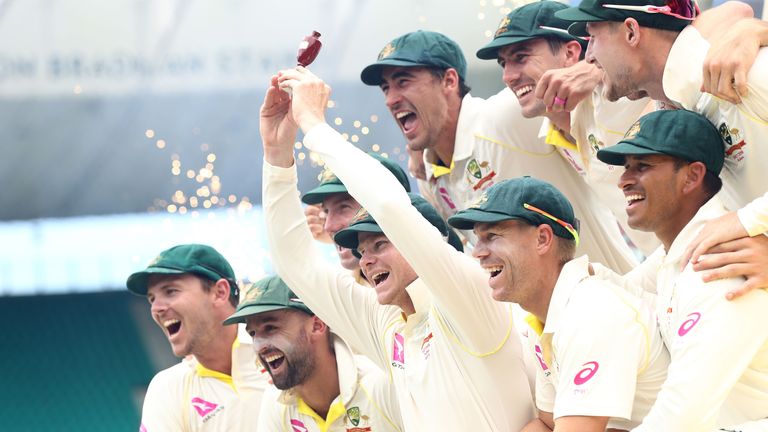 It was a fitting end, with the Aussie quicks making light work of the England tail to wrap up a 4-0 series win.
SCORECARD | ASHES 2017/18 HOMEPAGE
Defeats in Brisbane, Adelaide and Perth had already ensured the Ashes would return to Australia and while a draw in Melbourne ensured England avoided another whitewash, normal service was resumed in Sydney as the hosts completed a comprehensive innings victory.
Bob Willis gives his verdict on a "chastening" Test debut for Mason Crane at the SCG, "once in a generation" batsman Steve Smith and why, ultimately, it was "men v boys" for so much of the series…
Bob on Australia's dominance
There have been three big differences between the sides, really. Apart from Alastair Cook, the lack of big innings from individuals in the England side, the lack of pace in the England attack and the paucity of spin in England's bowling as well.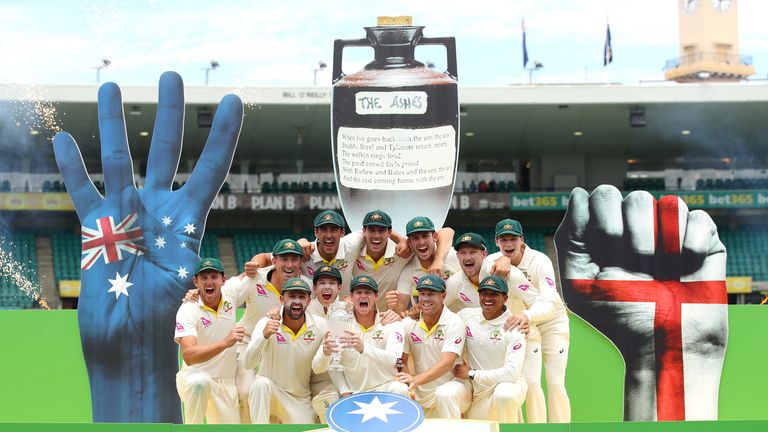 It was great to see Mason Crane make a debut but on a turning pitch he got 1-193, so that's about the top and bottom of it. They were completely outplayed from start to finish.
People said that England got themselves into matches but when they were getting 320 or 340, the opposition were getting 200 more than that.
It was men v boys, at the end of the day.
Bob on the Marsh brothers, Usman Khawaja and England's "ineffective" bowling
If you think that the likes of Usman Khawaja and the Marsh brothers were all walking the Test match tightrope coming into this series, it shows how ineffective England's bowling attack was when guys who hadn't really proved themselves in all conditions in Test matches were suddenly scoring runs for fun.
I suppose that they've had five or six goes but the England bowling attack was so friendly that they were able to make hay at different times; in Adelaide and Melbourne, in a defensive mode, and both of them in a reasonably aggressive mode - although the run-rate wasn't all that scintillating until the final overs - at Sydney.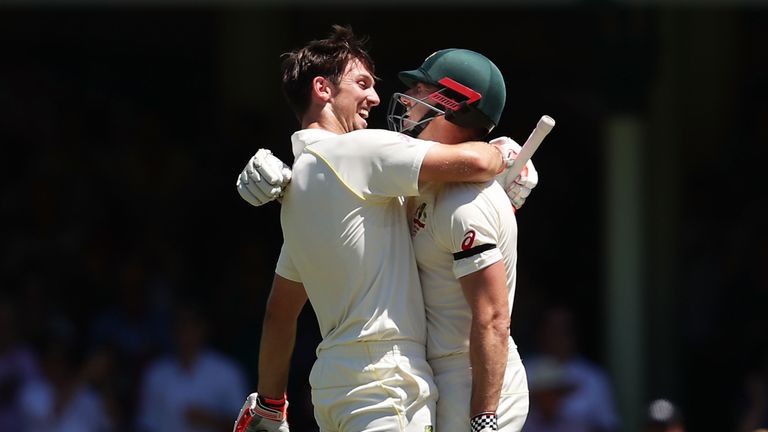 They played responsible innings and England couldn't do anything with the ball so the players who hadn't really shone before were able to show all their talents.
The senior England bowlers couldn't get the ball to swing or seam, the back-up seamers - Craig Overton, Chris Woakes, Tom Curran and Jake Ball - tried their hearts out but they were completely ineffectual on the Australian surfaces with the Kookaburra ball so life was sweet for the Marshes and the other, you might say lesser, Australian batsman after David Warner and Steve Smith.
Bob on Joe Root's conversion conundrum and captaincy
Fifty after fifty but not going on to make a big hundred is a little bit of a concern for him. I don't think that's got anything particularly to do with the captaincy although I know from personal experience that when you're on the know side of an Ashes defeat in Australia, these things do get to you mentally.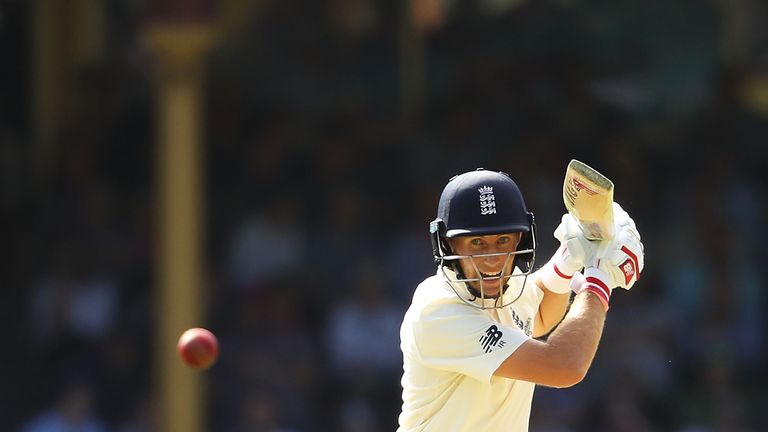 People have said that he hasn't sought advice from past captains like Mike Atherton or Ian Chappell but he wanted to plough his own furrow, he knew how difficult it was going to be.
From a batting point of view, he'll be particularly disappointed not to have registered a lot more runs on those pitches, which, for the most part, were ideal for batting. He never looked in any real trouble, he just found ways of getting out which was very unfortunate for him, as the leader of the pack.
I don't think his head dropped at any stage and he tried everything he could as captain. I'm sure he will have learnt valuable lessons from the experience and he'll be hoping for a quieter time back in England against Pakistan and India. Although I'm not sure against India that'll be the case!
I think it is true of all the England players: they gave all they had to give but there was absolute light-years between the teams in terms of quality.
Bob on the "phenomenal" Steve Smith
He very much proved himself to be the best batsman in the world in this series. It is amazing to see that unorthodox technique being so successful. He's scored runs everywhere now and his returns are just phenomenal, averaging mid-60s in the modern game is just amazing.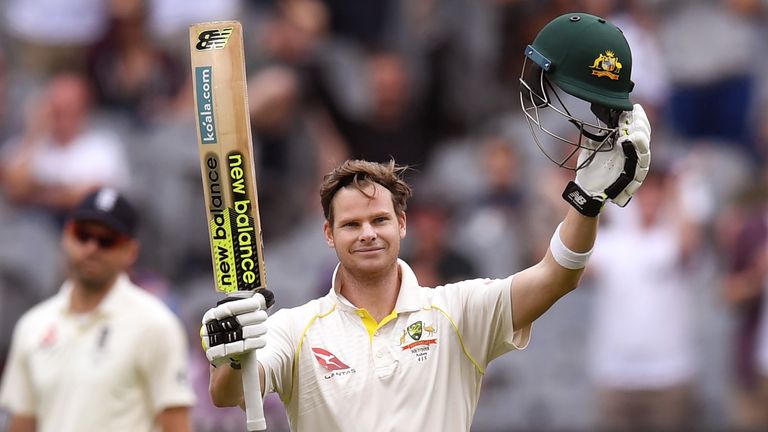 It was interesting watching the coverage when Hot Spot was on, every time you saw him play a shot it was hitting the middle of the bat - perhaps apart from a couple of drag-ons at Adelaide and Melbourne. Every other shot seemed to hit the middle of the bat!
He is a once-in-a-generation player, maybe even a once-in-a-century player and the likes of Virat Kohli, Root, Kane Williamson and Cheteshwar Pujara have got a very tough act to follow if they want to rub shoulders with him at the top of the batting tree, worldwide.
Bob on Australia's bowling attack
The quality of the bowling attack has made captaincy pretty simple for Smith. He ran out of ideas on the porridge pudding that was Melbourne, nobody was going to get 20 wickets on that pitch in a hurry. Of course, he was without Mitchell Starc in that game too.
I've always been quoted as saying a captain is only as good as the bowlers he's got. Mike Brearley went down in English cricketing history as one of the great captains; he had Botham and Willis at their absolute peak!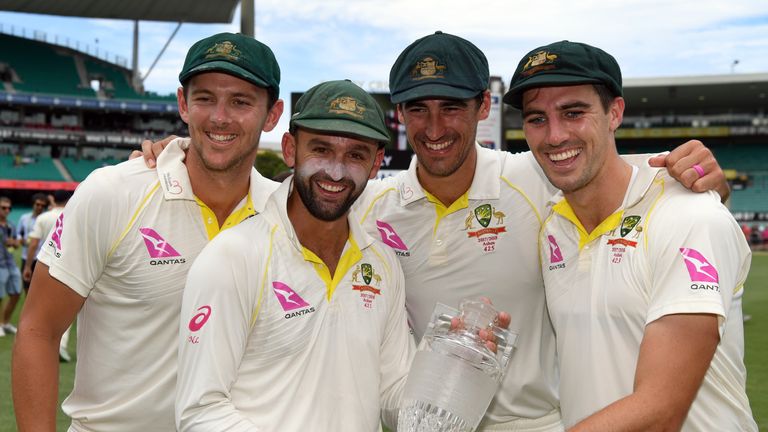 So it is a big help to any captain and, although I thought Jimmy Anderson was outstanding in terms of effort, consistency and accuracy, when Root's two senior bowlers aren't taking wickets then it's a devils own job to captain a side well.
Whereas in the four Test matches Australia won, all the pieces fell into place for Smith: Starc, left-arm pace and swing, Pat Cummins with exceptional pace and Josh Hazlewood with nagging accuracy but at good pace - all three of them capable of bowling fearsome bouncers as well and they really decimated the England tail match after match.
Bob on Mason Crane's Test debut
He did not bowl badly by any means, it wasn't like Adil Rashid on flat pitches where there is a four ball every over. There wasn't that much help for him in the pitch and the Australian players basically waited on the back foot and played either defensively forward or waited for a ball of lesser merit and put it away.
He went for about four runs an over, which isn't bad if you're picking up wickets but he wasn't able to do that.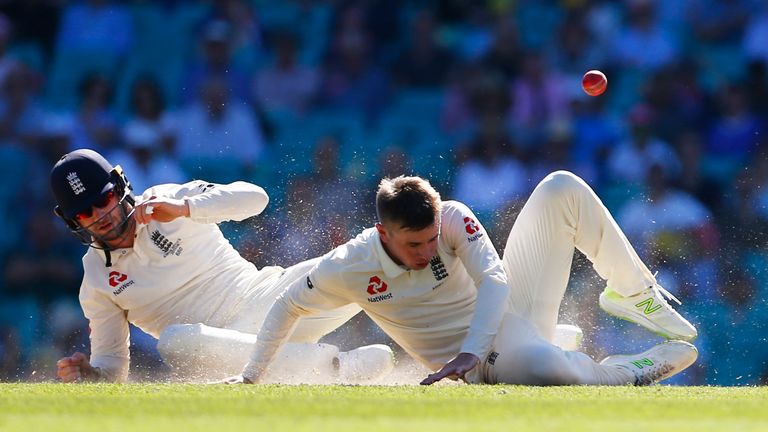 England have always had this incredible romanticism about leg-spinners, we've seen Rashid, Scott Borthwick, Chris Schofield, Ian Salisbury and none have them actually cut the mustard for any length of time.
We wish Mason well but is he going to feature in an English summer on English wickets? One would rather doubt that he would play against Pakistan in late May and early June but there are signs that there is plenty of talent there but that is a chastening experience to start your Test career with those bowling figures.
It is unlikely that the pitches in New Zealand are going to be spinner friendly but I think he would probably be worth another go. As with a lot of the selections, you could say that half of the 16-man squad had a poor series, but who are you going to replace them with?
I don't think Crane was a major culprit, by any means, but as I said at the beginning, I think England tried their guts out and they never gave up, they kept on fighting but they just couldn't get any wickets on those surfaces with seam or spin.
Bob on whether Cook, Anderson and Broad have played their last Test in Australia
I think the most disappointed of the three will be Stuart Broad. He came back with a bit of a bang at the MCG, but his return will have disappointed him and it must have been galling to see the Aussie bowlers make hay where he couldn't make any impression at all.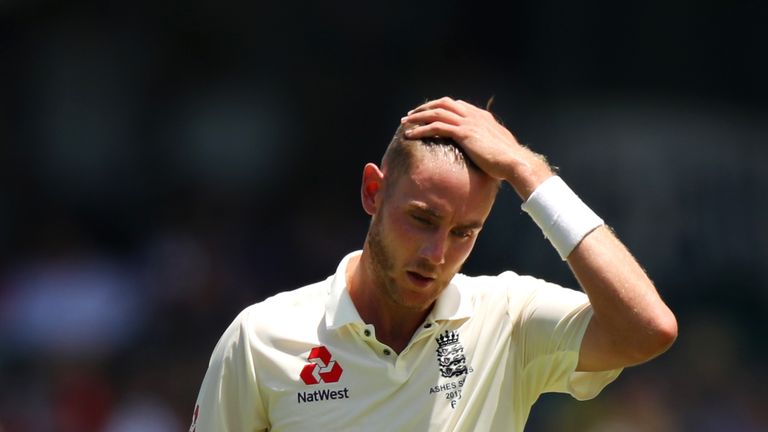 Anderson was about where we expected I think. Very, very game, probably a better performance than four years ago but not as good a performance as in Strauss' winning team.
I think there is plenty of life left in both Anderson and Broad in the bowling department but it is unlikely they will make another Ashes visit - it would be pretty impossible for Jimmy to do that but I suppose, if he stays fit, Stuart could.
As for Cook, I think the Aussies did fantastic homework on him and bowled very well at him at the start of the series - both the seamers hitting that area just outside off stump where he has been so vulnerable in Australia before and Nathan Lyon just turning screw, if the seamers didn't get him out then Lyon did.
But it was a monumental effort at Melbourne, the powers of concentration are still clearly there. He has gone past 12,000 Test runs and I hope he can grit his teeth and carry on.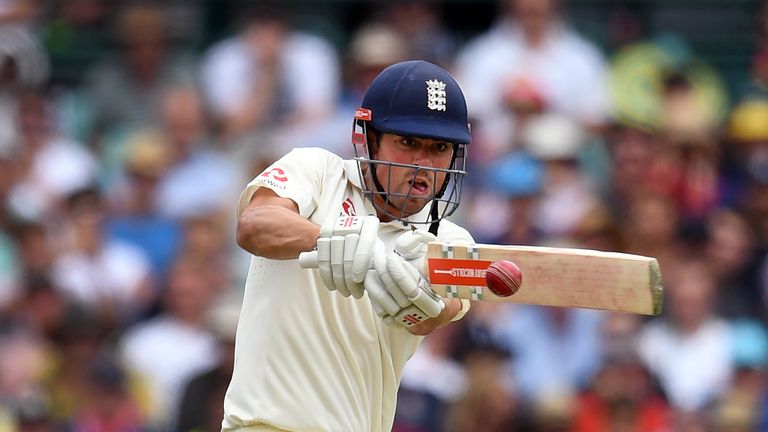 He'll have been pleased not to have been captain for another defeat in Australia but I think without the burden of playing one-day or T20 cricket, he clearly enjoys playing for Essex and them winning the County Championship.
I think he can go on for many years yet, if that is what he wants to do. Hopefully, he can get up to close to 200 Tests and Sachin Tendulkar's record of Test match runs.
Bob on the England changes required ahead of the 2019 Ashes and beyond
I think we'll always compete well at home, that is what is happening in Test cricket all around the world. The home sides seem to be getting stronger and stronger and the visitors don't seem to be able to produce anything at all. I would have thought that situation was likely to continue.
England have certainly got to uncover an outstanding pace bowler, probably in the short-term for the Aussies visit in 2019 and certainly they will need to find two quicks for the next series in Australia.
Clearly the spin department is pretty threadbare as well, they're going to have to look elsewhere for an orthodox spinner beyond Moeen Ali because his series will have been a serious embarrassment to him.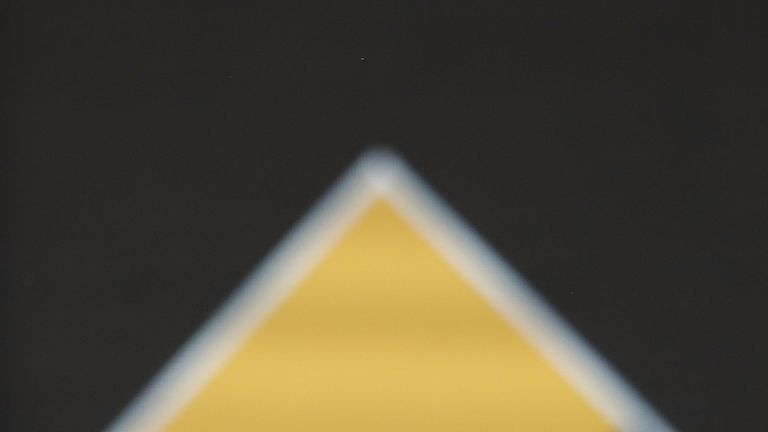 We've also got to find batsmen and stick with them, batsmen who are capable of scoring big, big hundreds. But, apart from Dawid Malan, no one has been convincing in that department since Strauss retired really.
No one has come in and said, "I'm grabbing onto this place", whether that is at No 3, No 5 or wherever. That is the other area England have got to concentrate on whether they're at home or away.