Champions Trophy 2017: How Pakistan upset the odds to win the title
By Sam Drury
Last Updated: 19/06/17 8:27am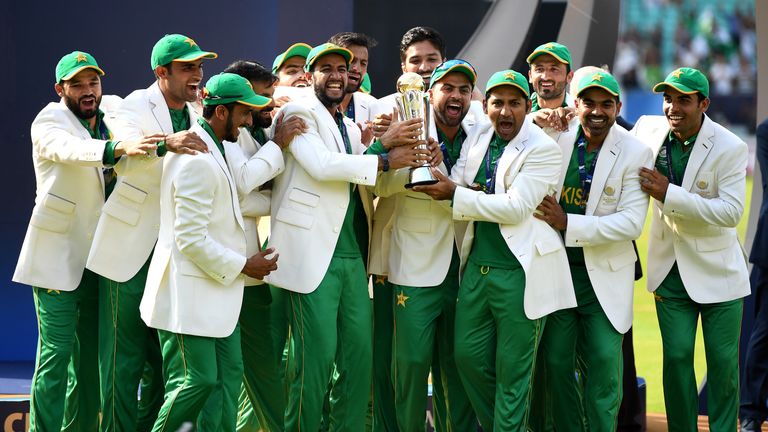 England, Australia, India, South Africa. They were the sides supposed to be fighting it out for the ICC Champions Trophy.
However, after 18 days and 15 matches it was little-fancied Pakistan left holding the trophy, celebrating in front of their adoring fans at The Oval. Here's how it happened...
Team - Pakistan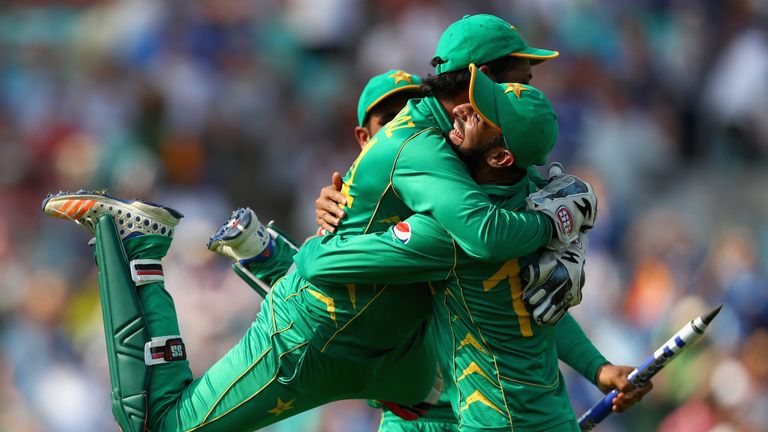 Who else? Written off after a dismal display and a heavy defeat to India in their opening game, Pakistan came roaring back, reeled off four straight wins to defy all expectations and emerge as champions. Not only that, they were dismissed every step of the way. A victory over South Africa needed to stay alive in tournament? No chance. Seven down with 75 still needed against Sri Lanka? Time to pack your bags. A semi-final match-up with the hosts and tournament favourites England? All the best. Even after passing every one of those challenges, they were disregarded ahead of the final against India. After all, India had humiliated them at Edgbaston just two weeks before. It was a step too far. Well done for reaching the final but don't get your hopes up. This is a Pakistan side brimming with talent but more than that, one that will scrap and fight for every run and every wicket until the game is done. They did so again at The Oval and overwhelmed India, victory by 180 runs completing a fairy-tale triumph for the lowest-ranked side in the competition.
Player - Hasan Ali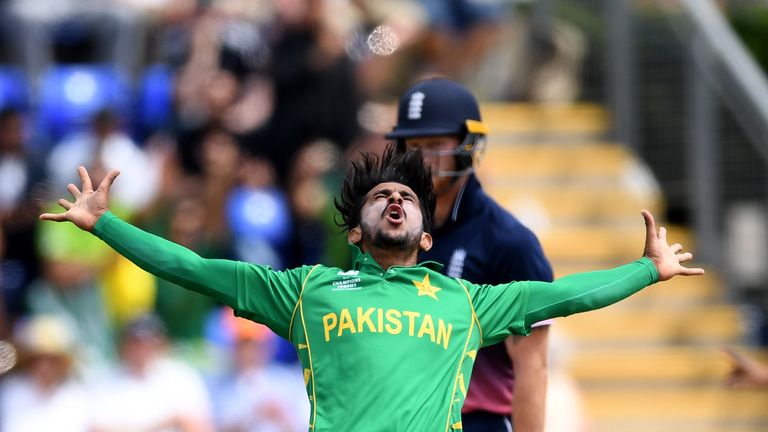 Ten overs, no maidens, 70 runs, one wicket. Not exactly the figures of a player of the tournament contender. But after that disappointment against India, Hasan was instrumental in Pakistan's incredible turnaround. The skiddy seamer was superb with the ball and in the field, his infectious passion and enthusiasm driving both himself and his team-mates to reach a level few could have predicted before the competition began. He picked up 3-24, including an unerringly accurate yorker to bowl Wayne Parnell, against South Africa, added another three in the win over Sri Lanka before showing off his full range of skills to stifle England in the semi-final, taking another three wickets. Few players have been as influential for their team during this, or indeed any other, Champions Trophy and it is fair to say, without Hasan, Pakistan would likely have been packing their bags long before the final at The Oval. And having got his side there, Hasan delivered again - three more wickets to his name, including, rather fittingly, the one that sealed the win.
Batsman - Shikhar Dhawan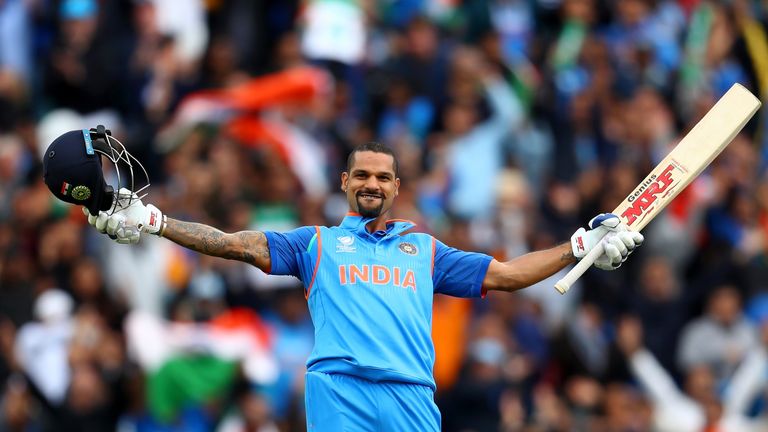 The India opener just loves the Champions Trophy. Four years ago he arrived in England as something of an unknown entity. Three hundred and sixty-three runs, two centuries and a fifty later, he was named Player of the Tournament as India retained the trophy. While India were unable to make it three successive Champions Trophy wins, Dhawan, at least, did not leave empty handed. The left-hander began the tournament with 68 against Pakistan, added a brilliant 125 against Sri Lanka and rounded off the group stage with 78 against South Africa. A quickfire 46 followed in the semi-final as Bangladesh were dispatched and although he only managed 21 in the final, it was more than enough to see him claim the Golden Bat as the leading run scorer in the tournament.
Innings - Ben Stokes v Australia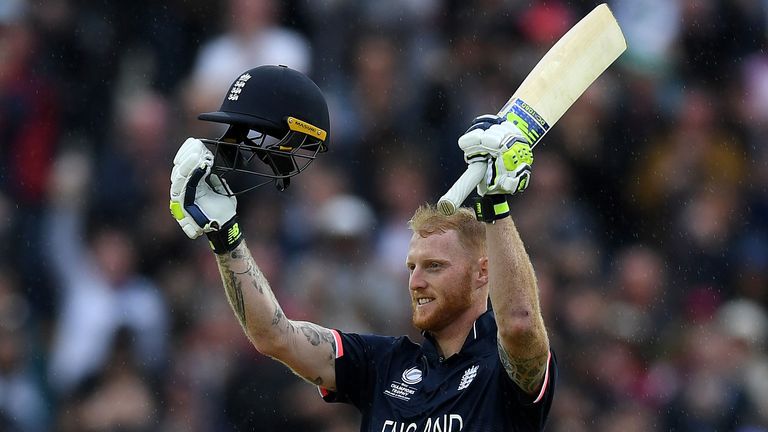 The IPL MVP showed the skills he learnt out in India can benefit England not only in T20 cricket but in the 50-over game, too. Stokes strode to the crease with England 35-3 against their fiercest rivals at Edgbaston. Stokes, aided by Eoin Morgan, counter-attacked but this was not simply a crash, bang, wallop of a knock from the left-hander, but rather an exhibition of immense timing and clean hitting. Perhaps the best example came as Stokes appeared to just turn a full delivery on off stump into the legside but as onlookers turned, expecting to see the ball trickling to corner of the square, instead they saw it whistling past the midwicket fielder and away for four. Another boundary, this time crunched through the covers, brought up his century, by which time he had ensured an England victory was a mere formality as they advanced to the semi-finals with a 100 per cent record.
Catch - Fakhar Zaman v England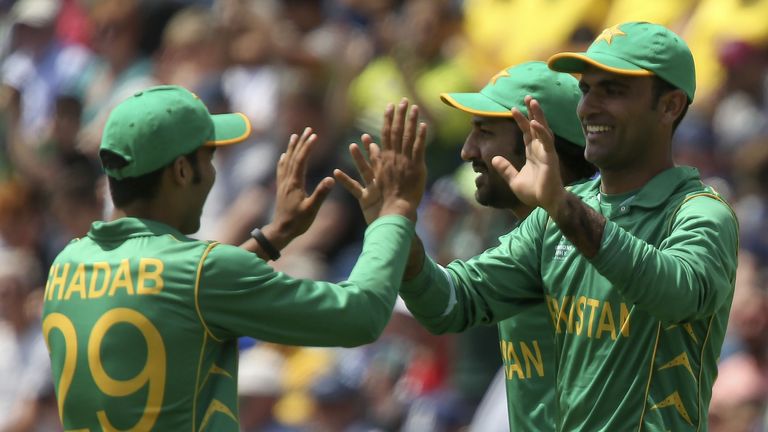 It is no exaggeration to say that Pakistan's fielding in their first clash with India was atrocious. Dropped catches and plenty of sloppy ground fielding littered a most lethargic of displays in the field. The improvement as the tournament went on was startling and played no small part in their success. A prime example of the strides made was Fakhar's brilliant grab as he ran around the boundary. While, perhaps, not as stylish as Jason Roy's effort against Australia, that he was moving at close to full speed and his sheer desire to take the catch gives him the edge. Moeen Ali had top-edge a pull shot high into the legside, Fakhar set off apace to his left, hurtled around the outfield and plucked the ball from the air at full stretch. A stunning catch and one that summed up the determination and skill shown by Pakistan in the field from their second match onwards.
Match - Pakistan v Sri Lanka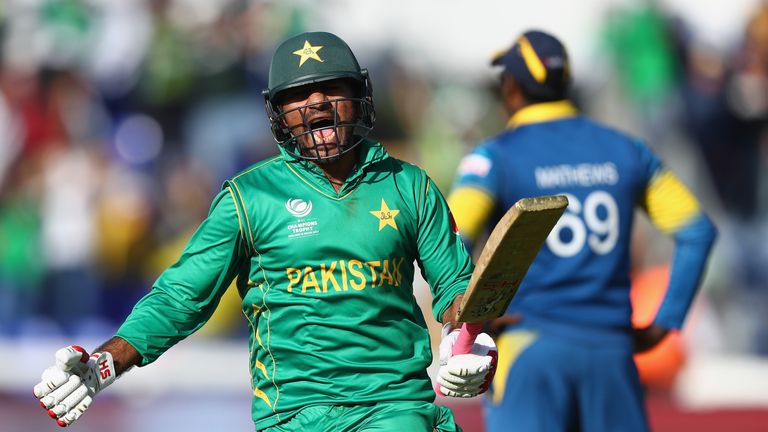 After both sides produced wholly uninspiring displays in losing their opening games, it was something of a shock that their meeting in the final group match was effectively a quarter-final, each team knowing a win would see them through to the last four. The game itself had more twists and turns than the Nürburgring. Sri Lanka batted first and looked well-placed to post a big total at 82-1 and then 161-3 before a spell of four wickets for just six runs saw them bundled out for 236, Mohammad Amir (2-52), Junaid Khan (3-40) and Hasan Ali (3-43) all impressing. In reply, Pakistan raced to 74 without loss and looked on course for a comfortable win, only for a flurry of wickets to see them slip to 162-7. Pakistan skipper Sarfraz Ahmed and Amir rebuilt and edged their side towards the victory target but required more than a hint of fortune to get the job done. Sarfraz was dropped twice (on 38 and 40) in consecutive Lasith Malinga overs, the first a dolly to mid-on, before going through to his fifty and sending the ball to the third man boundary to seal a dramatic three-wicket win.
Team of the tournament: Rohit Sharma, Shikhar Dhawan, Virat Kohli (c), Joe Root, Ben Stokes, Jos Buttler (wkt), Hardik Pandya, Adil Rashid, Mark Wood, Hasan Ali, Jasprit Bumrah.