Esteban Ocon could take Formula 1 sabbatical in 2019, say Mercedes
Mercedes prepared to "play the long game" with Ocon as doors close on F1 2019 options; Ocon still in talks with Williams
By Matt Morlidge
Last Updated: 04/12/18 5:30pm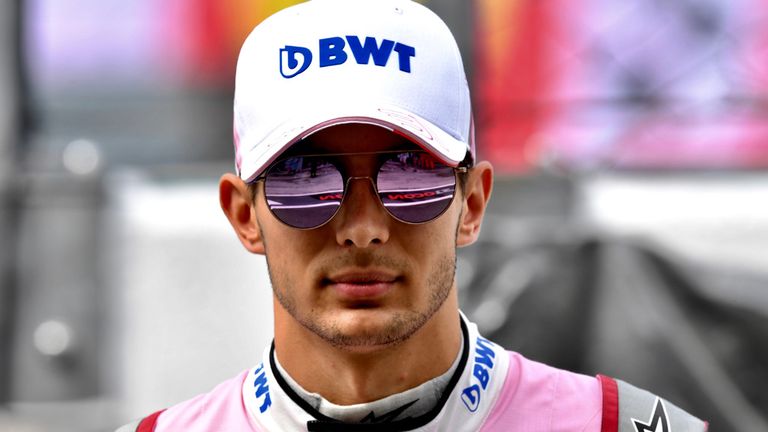 Mercedes are willing to let Esteban Ocon take a sabbatical from Formula 1 next year.
The highly-rated Frenchman is still without a seat for 2019 as Lance Stroll is set to replace him at Force India, while he missed out on a Renault drive to Daniel Ricciardo.
Ocon sticks up for Stroll
Wolff attacks 'lies and agendas' hurting Ocon
Excluding Force India, there are only three seats remaining in the driver market and though Ocon is in talks with Williams, Mercedes claim a lack of options means he could take a year out of the sport entirely.
"We still very much hope that we can find a good solution for him but where he is his career, we are not desperate for a seat for next year," Silver Arrows Toto Wolff told Sky F1.
"We are prepared to play the long game.
"Eventually he's going to be someone that is going to be successful in Formula 1, and if it means having a sabbatical year then I'm fine with it."
Wolff has previously tipped Ocon as a future world champion with Mercedes, and he is currently enjoying his best F1 season with Force India.
Ocon has out-qualified Sergio Perez 12 to 4 so far this year, while he is also level on points with his experienced team-mate.
"If [a sabbatical] happens we'll make every effort to help him," said Force India chief Otmar Szafnauer.
"He's been a great team member for us, he's a good talent and we don't want to see him completely out."
Who's racing with who in F1 2019?
'Williams not a step down'
Though Mercedes are happy for Ocon to have a sabbatical, it's clear the Frenchman wants to be on the F1 2019 grid.
The only five seats currently not confirmed for next season are those at Force India and Williams, as well as one at Red Bull junior team Toro Rosso.
Williams are the most likely option, given they are a Mercedes customer, but the Grove team have been the clear backmarkers this season, scoring 87 points fewer than Force India (when including their results pre and post-administration).
But Ocon insisted: "I can't say it would be a downgrade.
"Williams is a great team, they have been world champions in the past and they have been fighting with us hard last year. They are having tough times, but all teams have tough times."
Toro Rosso, meanwhile, would be willing to take Ocon if Mercedes released him from their programme. But that's an option Wolff is not willing to contemplate.
"If he was free from all contracts we could discuss it," said Red Bull advisor Helmut Marko.
But Wolff told Sky F1: "Not in a million years. One day he will win races and championships in a Mercedes."