F1 2019: Williams 'intensively evaluating' driver line-up
"We have a number of drivers on our list," says Claire Williams
Last Updated: 04/12/18 5:19pm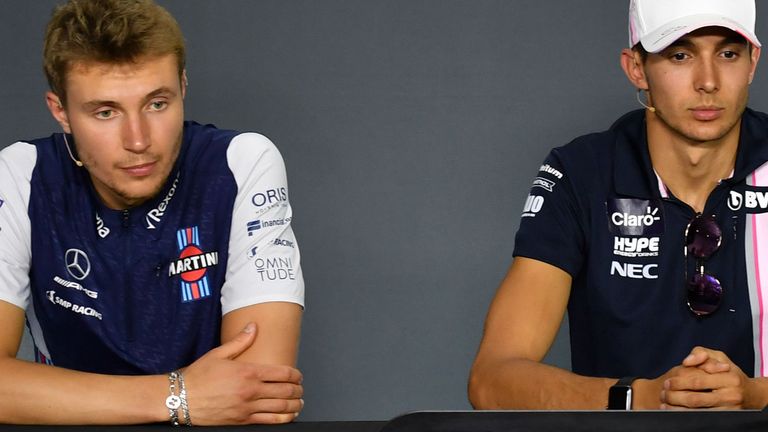 Williams are yet to make a decision about their driver line-up plans for 2019 with an announcement potentially delayed until the end of this season.
With 15 of the 20 seats for the 2019 grid already secured, both of the places at Williams are at present unoccupied.
But while Sergey Sirotkin is expected to be retained, Lance Stroll is a near-certainty to depart for Force India after his father led a consortium buy-out of the team.
'Ocon could take F1 sabbatical'
"We are going through an intensive evaluation process, we want to make good decisions going into 2019," Claire Williams told Sky F1. "We are not quite there yet."
George Russell, currently leading the F2 championship but tied to Mercedes, has been strongly linked to the team, while Esteban Ocon, poised to be replaced by Stroll at Force India, confirmed last week in Russia that he had held talks with Williams.
"We have a number of drivers on our list but l don't want to say who they are," added Williams. "There are a lot of opportunities out there."
Williams have endured a torrid 2018 campaign and are set to end the campaign bottom of the Constructors' Championship - a plight unthinkable when the team were dominating the sport in the 1980s or even as recently as 2015 when they finished third behind Mercedes and Ferrari.
"It hasn't been the year we wanted," Williams conceded with wry understatement. "There is so much hard work going on at Grove, and work you might not expect - it isn't just about bringing performance to the race car, although that is a critical point, but there is a lot of work going on around culture, structure, to make sure we are a team fit for purpose next year.
"We want to be a team that doesn't just survive but thrives. We are excited about what the future holds."