Italian GP: Lewis Hamilton 'at peak of career' says Nico Rosberg
Nico says Lewis is "driving phenomenally", while the Sky F1 team have their say on Vettel and Ferrari after Monza race-day goes awry
By
Last Updated: 06/12/18 10:47am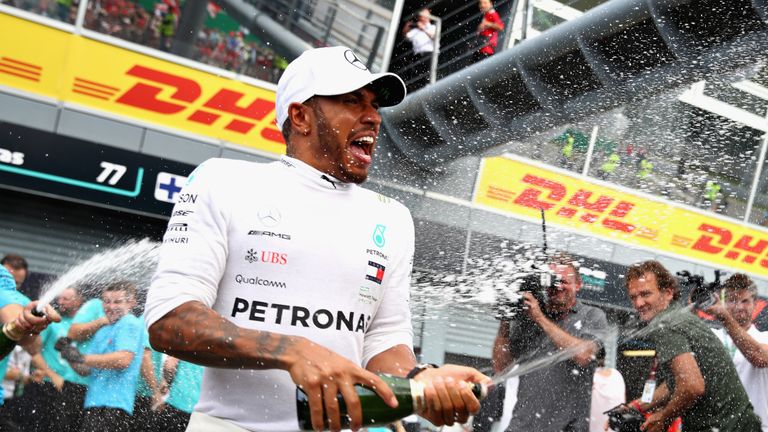 Sky F1's Nico Rosberg says Lewis Hamilton is driving "at the peak of his career" after delivering a "blow" to Sebastian Vettel's titles hopes in Ferrari's home race at Monza.
Ferrari's front-row lockout and superior speed in recent races had made them big favourites for Sunday's race, but Hamilton turned the tables in sensational style at Monza as he overtook Vettel on the first lap and, late on, Kimi Raikkonen for an unexpected win.
Vettel blames Hamilton for clash
Hamilton spurred on by negativity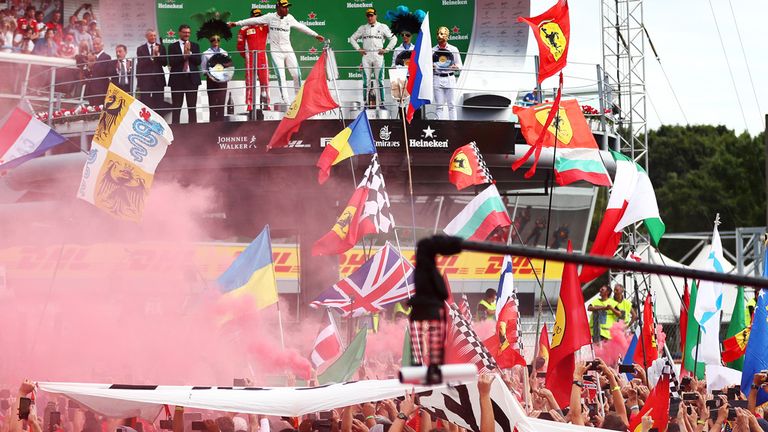 And Hamilton's sensational performance was lauded by his former team-mate and title-rival Rosberg, on Sky F1 punditry duties in Italy.
"It was an epic drive from Lewis," said the 2016 world champion.
"That is why he is considered to be one of the best of all time. He showed it again today in an inferior car. He nailed the start, got Sebastian, which made him have a huge mistake, and then got Kimi as well. It doesn't get better than that.
"Hamilton is driving phenomenally and is surely at the peak of his career."
Vettel cut Hamilton's title lead to 17 points with victory at Spa last Sunday, but the Englishman is now 30 points ahead with seven races to go.
Rosberg added: "He has delivered in the crucial moment here in Monza and has done such a blow towards Ferrari here this weekend at their home race, where they were the odds-on favourite."
Sky F1 pundits on Vettel and Ferrari
Rosberg: "These are the opportunities you need to use against Lewis and he just doesn't use them.
"Whenever he gets the opportunity he just wastes them, totally. And now there is going to be some more difficult races coming up. It's not going well."
Damon Hill: "Ferrari have got a problem and it is called Lewis Hamilton. That is why he is worth every penny.
"Sebastian Vettel cracked under pressure, it has to be said."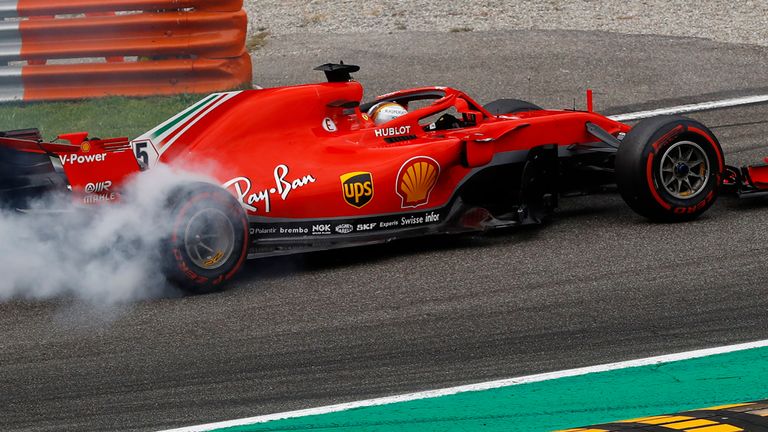 Martin Brundle: "I think Ferrari blew it yesterday because they should have slipstreamed Vettel on to pole. Mercedes have already shown they are prepared to play the team game back in Hockenheim, and again today. It should have been Vettel on pole and Raikkonen defending him, they had it covered.
"I can't help but feel they are throwing it away at Ferrari.
"If we go back to Hockenheim they really could have let Vettel past Raikkonen then as well."