The Open: Shane Lowry triumph provides glorious Irish success story, says David Livingstone
"On a wet, miserable afternoon in a small country so often blighted by anger and division, Shane Lowry produced an Irish love story that gave Royal Portrush its day in the sun"
Last Updated: 23/07/19 11:13am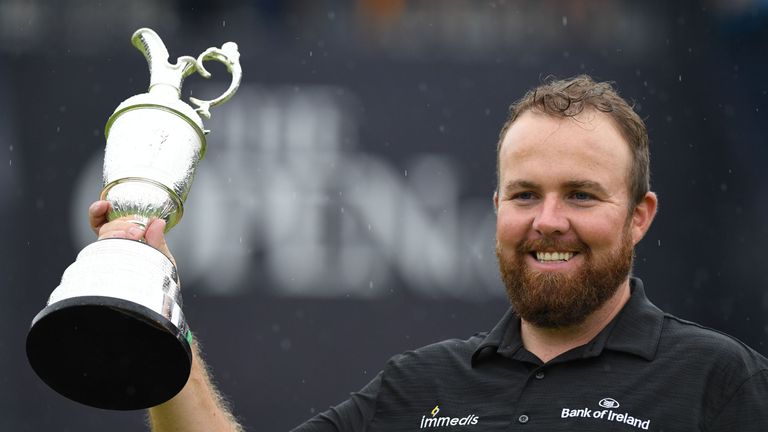 David Livingstone reflects on Shane Lowry's triumph at The Open and the significance of his sporting success in Ireland.
It would have been hard to imagine on the Sunday of Tiger Woods' epic win at Augusta that another day could come along so quickly to gladden our hearts just as much.
On a wet, miserable afternoon in a small country so often blighted by anger and division, Shane Lowry produced an Irish love story that gave Royal Portrush its day in the sun.
More than that, the countless thousands of fans who roared this immensely likeable Irishman to glory made sure this was a win for the people, and not petty politicians in Belfast arguing over who should be given credit for the occasion.
The scenes of unbridled joy on the 18th on Sunday evening transcended golf and sport and made north and south irrelevant for the purposes of celebration.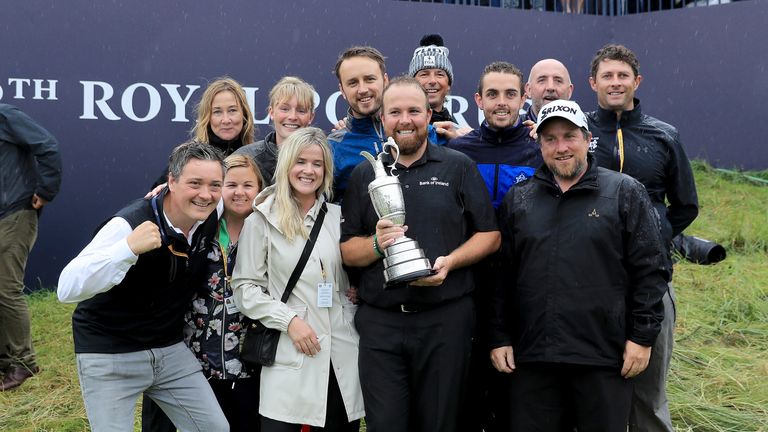 Maybe Rory McIlroy was the champion we had all wanted on Thursday, but Lowry was the winner Ireland needed on Sunday.
An authentic working-class hero who plays golf so naturally and casually it's easy to overlook just how good he is at the game.
A genuine bloke who speaks with an honesty that's rare in top-class sport.
An open book who shares his feelings in a way that often catches the media by surprise when they're expecting the usual platitudes.
Put it all together and you get the feeling Lowry might just be the most normal person in professional golf.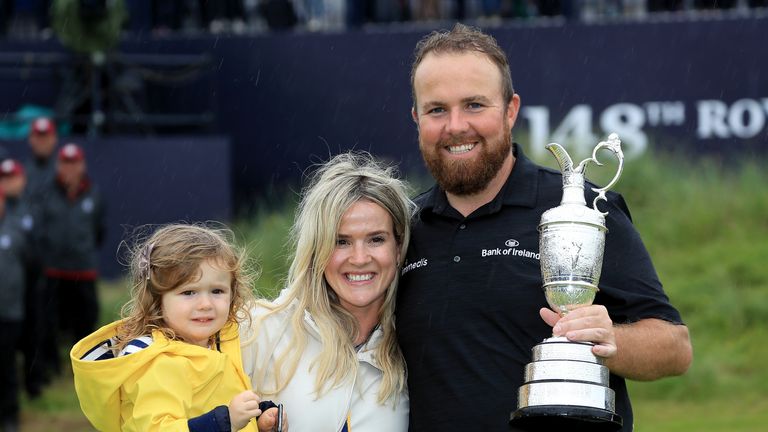 And yet, when he first burst onto the scene 10 years ago, winning the Irish Open as an amateur, there were murmurs on the European Tour about the people around him.
The crazy celebrations at Baltray in County Louth and the subsequent boisterous behaviour of family and friends puzzled the more genteel members of the Tour establishment.
However, they got over that pretty quickly when they realised what an asset they had in this popular product of small-town Ireland.
Everywhere Shane goes in the world there seems to be an Irish community and that brings a special dimension to any tournament in which he plays.
Paul McGinley has been a friend and mentor to Lowry and he sums him up simply: "Shane is the quintessential Irish man. He loves his golf but he's a family man who loves being with his friends, enjoying the craic."
That was proved to me during a week in sleepy Akron, Ohio in 2015 when Lowry won his first World Golf Championship at the Bridgestone Invitational.
Every morning I asked McGinley what he'd done the night before and every time he said he'd had dinner with Shane.
When I asked what they talked about each evening, Paul replied: "Anything but golf."
I'm sure there were times on Sunday afternoon when a nervous Shane wished he had talked more about the detail of golf in a way that would have prepared him for such an occasion.
But his own common sense and the friendly support of his caddie 'Bo' Martin won the day and the unlikely superstar from the town of Clara in County Offaly became a giant on the Causeway Coast.
Lowry is a product of a sport that's united in Ireland and one that has had to find its way through the troubled times. It is hard to imagine how difficult that must have been.
A famous golfer from Dublin told me he once went, as a teenager, to play a junior tournament at Royal Portrush and that was the first time he'd ever met a Protestant.
It wasn't such a big issue because the only religion that really mattered to either of them was sport.
And that's how it was on Sunday afternoon when Lowry lifted Ireland above borders and barriers and all the bad times, and shared his happiness with the greatest golf fans in the world.

Get the best prices and book a round at one of 1,700 courses across the UK & Ireland