Joshua vs Whyte: Tony Bellew becomes European champion
By James Dielhenn
Last Updated: 13/12/15 8:16am
Tony Bellew edged a tight fight against Mateusz Masternak on points to claim the vacant European cruiserweight title at The O2 Arena on Saturday night.
A gruelling, energy-sapping contest went Bellew's way on the undercard to Anthony Joshua v Dillian Whyte as he returned to the harsh realities of the boxing ring after a spell in Hollywood.
In claiming the European strap, Bellew retained a six-fight undefeated streak since returning to cruiserweight but it was a rugged fight against the game Masternak, until he was awarded a 115-113, 115-112, 115-112 unanimous decision.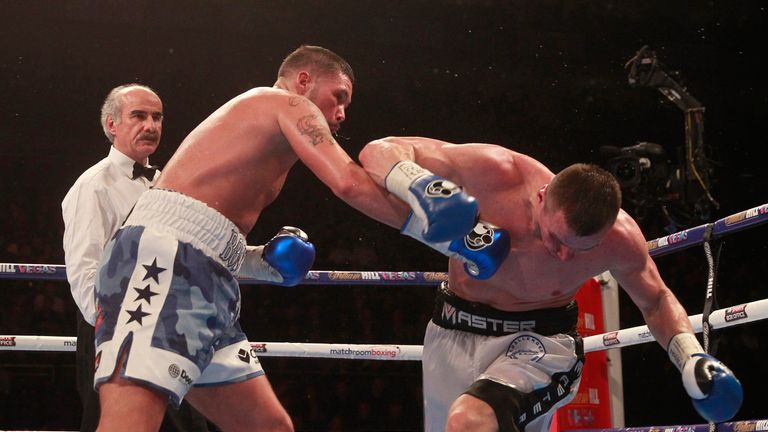 Bellew opened up with a frequent double-jab that, initially at least, did an efficient job of keeping Masternak at an arm's length. It was a thoughtful process that underlined Bellew's approach to the bout and he continued to box and move, rather than incite a scrap, for the duration.
Masternak slipped in the second round, and although it was not a knockdown, went some way to demonstrating his difficulty in finding a target on Bellew who looked more fleet-footed than in previous outings.
The pendulum would slowly swing and by the fifth, Bellew was obviously marked around his left eye - a testament to the stronger and more rugged Pole who had not been deterred by his earlier struggles. They both swung power punches but, striking nothing but air, it was a brief foray into a tear-up before they went back to methodical boxing.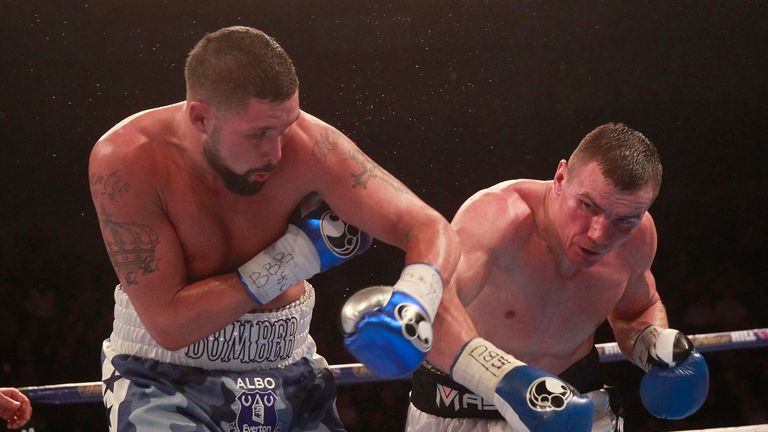 Bellew seemed force to reassess in the sixth and seventh as his younger opponent visibly shoved him backwards - the Liverpool puncher's fast feet began to drag and he found himself within ugly distances of Masternak's fists.
Dave Coldwell, in the corner, regularly reminded Bellew that they expected a hard night's work and as the fight wore on he was proved correct. Both fighters rolled the dice in the ninth and swung tired but spiteful hooks - nothing damaging landed but they served as a warning as they flew dangerously close to both men's chins.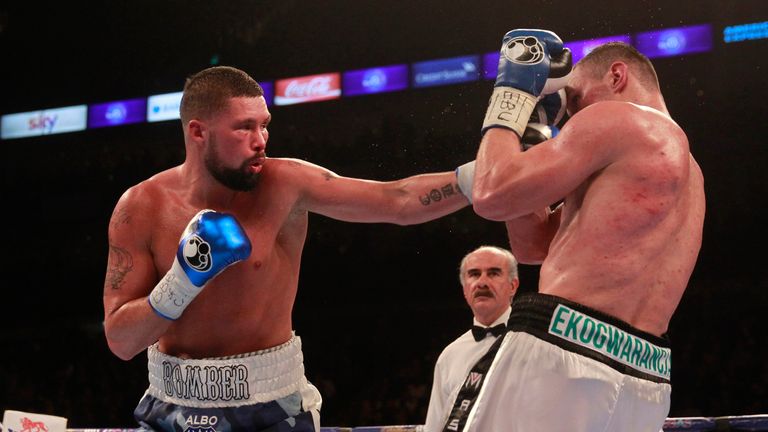 Bellew began hammering home some telegraphed hooks in the tenth and eleventh and Masternak hit the canvas, albeit through a shove that was not ruled as a knockdown. Red mist descended as the clock ticked but neither fighter had the accuracy behind their violent intentions.
The best punch of the fight was landed with a minute remaining as a Bellew left hook almost ended the fight in a flash. Masternak staggered around the ropes, absorbing several more blows as the crowd sensed a grandstand finish, but his toughness prevailed and he remained on his feet.