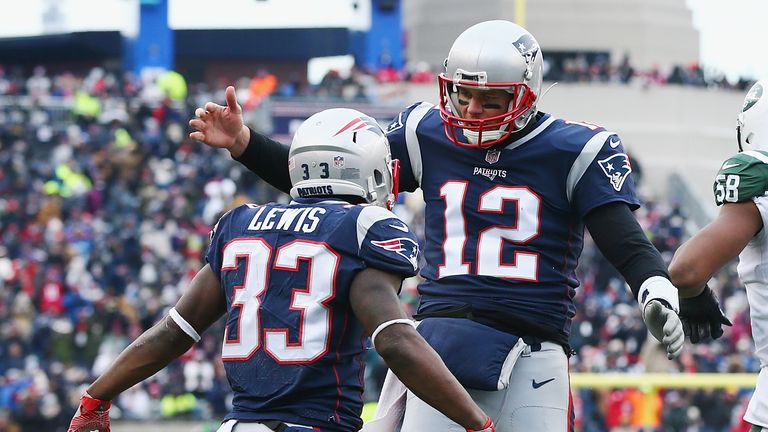 The NFL playoff Championship match-ups are decided!
The Super Bowl LII finalists on February 4 will be decided on Sunday. So, ahead of the big games - which you can watch live on Sky Sports Action on Sunday - we run you through the two teams left competing in each conference.
We've had the NFC, so now here's a look at the AFC...
#1 New England Patriots (13-3)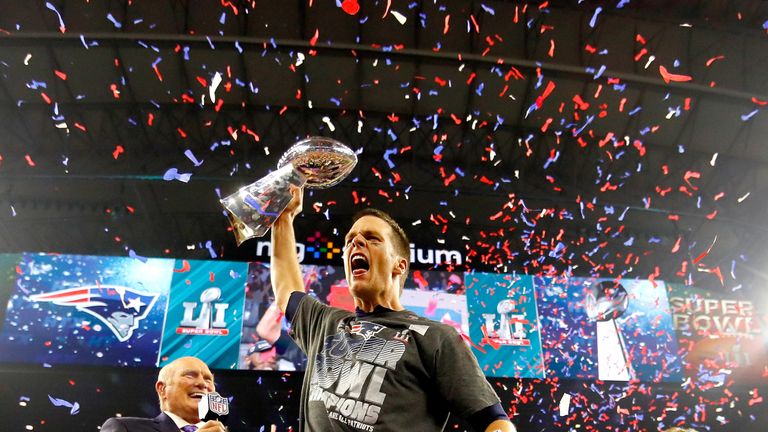 Head Coach: Bill Belichick
Key Man: Tom Brady. The age-defying favourite for the MVP award has been fantastic in his 18th NFL season, despite losing his favourite target Julian Edelman before the season to an ACL injury. His usual pocket navigation and presence combined with his superb football intelligence has seen him pass for 32 touchdowns and 4,577 yards, averaging an elite 7.9 yards per attempt. Brady is in ground-breaking territory and, assuming his 40-year-old arm holds up in the postseason, the GOAT should lead this team to yet another Super Bowl.
One to Watch: Dion Lewis. Lewis' emergence as the guy in the crowded Patriots' backfield makes him the player to watch in the postseason. Since taking over the job from Rex Burkhead, Lewis has flourished, running with patience and vision. He has five touchdowns over the last three games and has tallied 1,110 yards from scrimmage over the year.
Last Season: Super Bowl winners, with arguably the greatest comeback in NFL history, rallying from 28-3 down in the third quarter to beat the Atlanta Falcons in overtime.
How they made it? The customary New England early-season wobble actually came in Week One. But, other than that heavy opening night defeat to Kansas City, this has been a relatively easy season. Securing home-field advantage makes the path to the Super Bowl a whole lot simpler.
Why they can win it? The Patriots always outcoach their opponent. In addition to master schemer Bill Belichick, both offensive coordinator Josh McDaniels and defensive coordinator Matt Patricia are fantastic exploiters of an opponent's weaknesses-through game-planning and adjustments. New England's players will thrive in the postseason, as is the norm. They have been here before.
#3 Jacksonville Jaguars (10-6)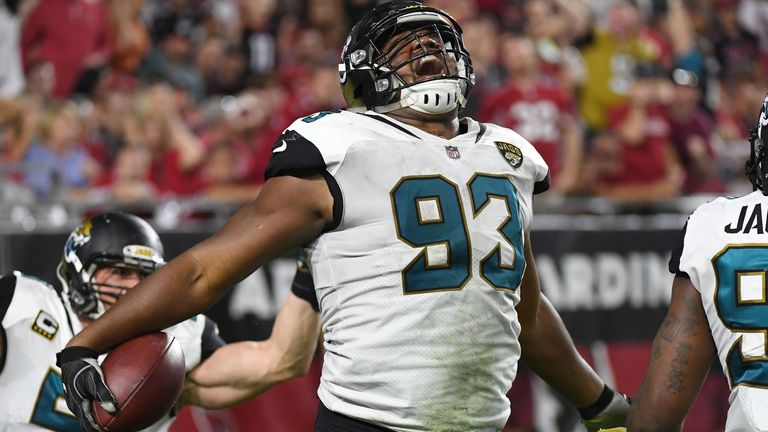 Head Coach: Doug Marrone
Key Man: Calais Campbell. The talismanic defensive end joined the Jaguars in free agency and immediately made his presence felt. With 14.5 sacks in 2017 - a franchise record - Campbell is a leader and a role model, and is crucial to Jacksonville's foray into January football.
One to Watch: A.J. Bouye. A sleeper for Defensive Player of the Year, the fifth-year cornerback was another expensive acquisition, but has proved just as productive as Campbell. Six interceptions and 18 passes defended is a huge upgrade on the Jags' 2016 season's efforts, and alongside Jalen Ramsey, the two defensive backs caused no end of problems for opposition receivers.
Last season: 3-13 (4th in AFC South).
How they made it? Built on one of the league's best defenses, the change in coaching personnel appears to have had the desired effect. Marrone, flanked by Executive VP of Football Operations and coaching veteran Tom Coughlin, led the Jaguars to their first AFC South title in franchise history. Highlights included notable wins over the Steelers and Seahawks, as well as a 44-7 beat-down of the Baltimore Ravens at Wembley in September.
Why they can win it? There are still question marks surrounding quarterback Blake Bortles, and the defense have to be at their very best to ensure the Jaguars remain competitive. The team had enough quality to get past Buffalo in Wild Card Weekend and then the Steelers. Now it's the Patriots - a tall order in anyone's book but, on their day, the Jags are not a team to be underestimated.
Follow the 2017-18 NFL season with us on Sky Sports and through our website skysports.com/NFL also our app for mobile devices and iPad, or follow our Twitter account @SkySportsNFL