Steelers running back Le'Veon Bell will not be at training camp but won't sit out regular season
By Andy Charles
Last Updated: 08/03/18 8:27pm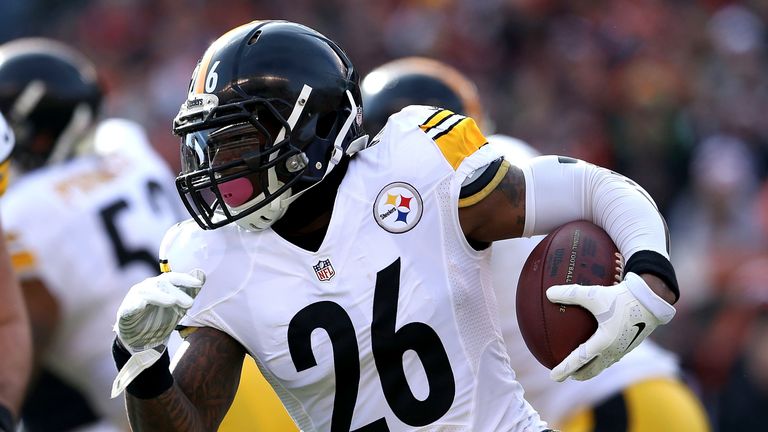 Pittsburgh Steelers running back Le'Veon Bell is planning to repeat his 2017 approach to the NFL off-season and is not going to sit out any regular season games.
Bell was franchised tagged for the second time by the Steelers on Tuesday and had previously hinted he would sit out a season, or even retire from the NFL, if that were to happen.
But Bell, who will be entering his sixth season with the franchise in 2018, says his off-season will be a carbon copy of 12 months ago when he sat out all of Pittsburgh's pre-season training camps and matches before turning up in time to play in Week One of the regular season.
Bell went on to rush for 1,291 yards and nine touchdowns, as well as catch 85 passes, in the 15 games he played before sitting out the finale to rest ahead of the playoffs.
"Honestly, no, I'm not going to sit out," Bell said
"I'm going to be in the facility Week 1. It's going to be a re-run of last year. I'm not going to [training] camp. I'm not doing nothing else extra, OTAs [Organised Team Activities], none of that.
"I'm going to strictly go to what I have to go to. I want to win every game. I want to have the best statistical career that I possibly can, so I want to play in every game that I can possibly play."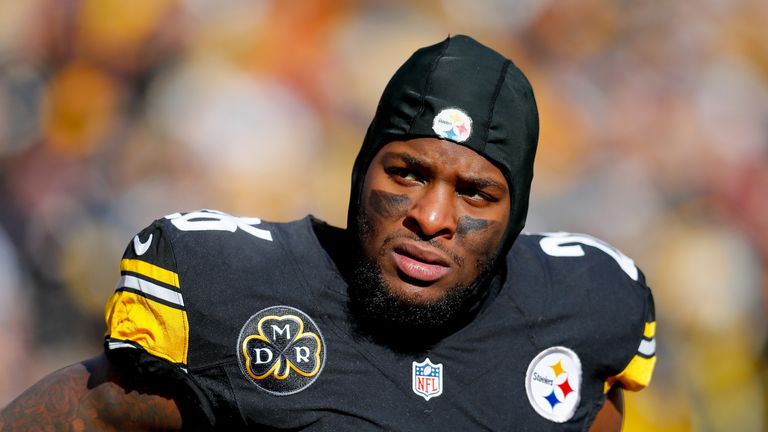 Bell's franchise tag calls for him to be paid just over $14.5m next season but he and the Steelers could still come to agreement on a long-term deal - albeit something they have failed to accomplish in well over 12 months.
Pittsburgh were gifted extra salary cap space of nearly $10m to pay Bell's franchise tag on Wednesday when wide receiver Antonio Brown agreed to restructure his contract.
"I'm a guy who has to stand firm at what I really feel I'm valued at so the running back market can be where it needs to be," Bell added. "Running back is an important position. On average, we have the shortest shelf life.
"I think the fact people do say that, we have to get everything we can when we are in the prime of our career because we don't play as long so we don't make as much money. Running backs need that respect, there's no ifs, ands and buts about it."