AFC South preview: Jacksonville Jaguars, Tennessee Titans, Houston Texans, Indianapolis Colts
Last Updated: 04/09/18 10:57am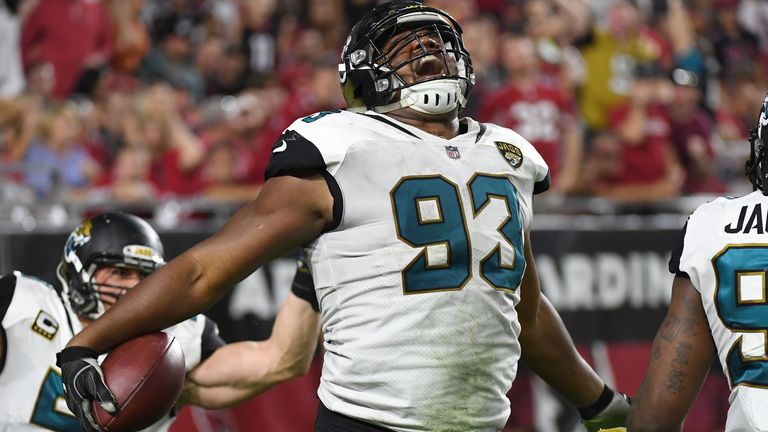 The wait is nearly over and the new NFL season is nearly upon us!
The season starts on Thursday, September 6 - defending Super Bowl champions Philadelphia Eagles kicking things off at home against Atlanta Falcons, live on Sky Sports - but, before then, it's time to assess the contenders for 2018.
We will preview all eight divisions over the coming weeks, continuing here with the AFC South, while you can cast your vote on who you think will win below...
Click here to read our NFC South season preview
AFC West season preview
NFC West season preview
AFC North season preview
NFC North season preview
AFC East season preview
NFC East season preview
Jacksonville Jaguars
Head coach: Doug Marrone
Key man: Calais Campbell joined the Jaguars before the 2017 season and proceeded to dominate on his way to a first-team All-Pro selection and a career-high 14.5 sacks as Jacksonville rode their outstanding D to a division win. Campbell told Sky Sports earlier this summer "there's no doubt about it that we can be one of the best to ever play the game". His performances will go a long way to making that happen.
Major additions: The top signing was guard Andrew Norwell from the Carolina Panthers in free agency - he became the highest-paid guard in the NFL at the time. Tight end Austin Seferian-Jenkins, acquired from the New York Jets, and rookie wideout DJ Chark will be relied on heavily after the departures of Allen Robinson and Allen Hurns and the season-ending injury to Marqise Lee. The tenacious D will closely resemble last year's with yet another talented lineman - first-round pick Taven Bryan - being added to the mix.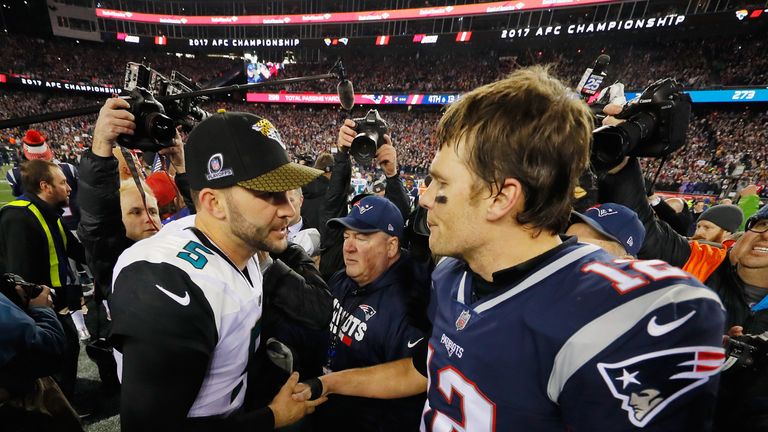 Last season: A mixed start followed by a fantastic finish meant a 10-6 regular-season record, ending a 10-year playoff drought. Squandering a two-touchdown lead to the New England Patriots in the fourth quarter of the AFC championship game will leave a bitter taste, but it was a drastic improvement in Marrone's first year - from 3-13 the year before. Their defense finished in the top two in a ton of defensive categories - including forced fumbles, sacks, interceptions, yards allowed and points allowed.
Prospects: The Jags will have the target on their back in 2018 - it's the first time they've ever won the AFC South since its creation in 2002 as it has been dominated by the Texans and Colts in recent years. It's hard to imagine this division features two four-win teams, with the returns of Andrew Luck making Indianapolis stronger, and J.J. Watt and Deshaun Watson doing the same for Houston, but the Jags still have arguably the best defense in the game and an underrated offense that finished first in rushing and sixth overall last season. They will be tough to beat.
Prediction: 1st (11-5)
Tennessee Titans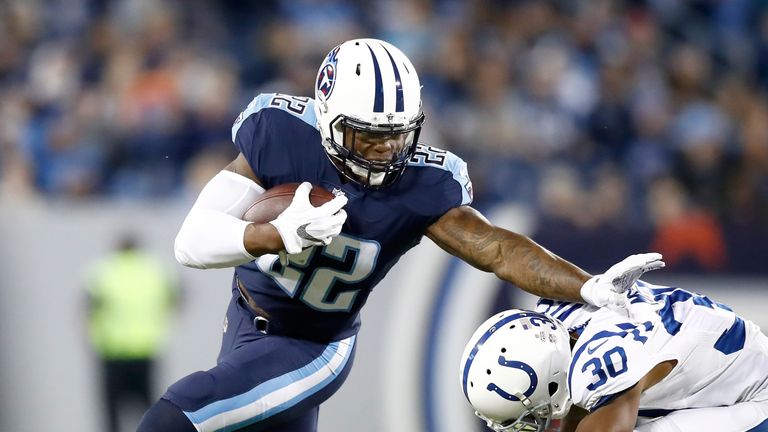 Head coach: Mike Vrabel
Key man: While Marcus Mariota would be the obvious choice, what could prove decisive for the Titans this season will be if running back Derrick Henry - following DaMarco Murray's retirement - can step up to the elite level. If he can convert from 744 yards and five TDs to something closer to 1,000 and 10 and, in a one-two punch with new arrival Dion Lewis, the Titans will upgrade on 15th overall for rushing last season, they will have more power when it matters in the postseason.
Major additions: Malcolm Butler is arguably the AFC South's most interesting move in the offseason. Leaving aside the bizarre benching of the former Super Bowl winner by Bill Belichick in last year's Super Bowl, Butler is a cornerback who eats at the top table. He is second among all corners for pass break-ups (44) and interceptions (eight) since 2015 and is a great addition to the Titans secondary. And, as already mentioned, Dion Lewis too arrives from New England and is an intriguing pick-up.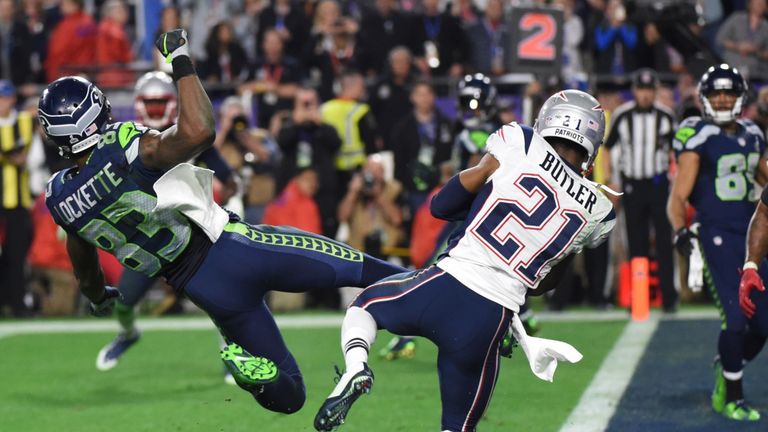 Last season: The Titans put the 3-13 season of 2015 well behind them with a second consecutive 9-7 record, forged on solid performances (6-2) at Nissan Stadium. It took them to the playoffs for the first time in nine seasons and an impressive win over the Kansas City Chiefs at Arrowhead in the Wild Card Weekend. That gave them a shot at the Patriots in the Divisional Playoffs but they were blown away by 21 unanswered points in the second quarter in a 35-14 defeat that Mariota, sacked eight times on the night, called "embarrassing".
Prospects: Despite the defeat to New England, the feeling in the Tennessee training camp was that last season was one of under-achievement. That's the kind of attitude that can take you places. Mariota is now in his third year and looks every bit a franchise QB. If he improves as he did from year one to year two, the Titans will give the Jags a run for their money for the AFC South title and can aspire to going deep in the playoffs again.
Prediction: 2nd (9-7)
Houston Texans
Head coach: Bill O'Brien
Key man: There are two obvious candidates, J.J. Watt and Deshaun Watson, both back from injuries to lead the Texans defense and offense respectively, but we've plumped for Watson based more on the intrigue surrounding his second season in the NFL having dazzled as a rookie - just the 19 touchdown passes through his first seven games, an NFL record!
Major additions: Not wishing to repeat myself, but the major additions to this Texans team are their returning stars in Watt and Watson, who will both feel like new signings having been lost as early as Week Five and Week Eight of the 2017 season. Added to that, safety Tyrann Mathieu is an intriguing addition from the Arizona Cardinals, as is Sammie Coates, claimed off waivers from the Cleveland Browns.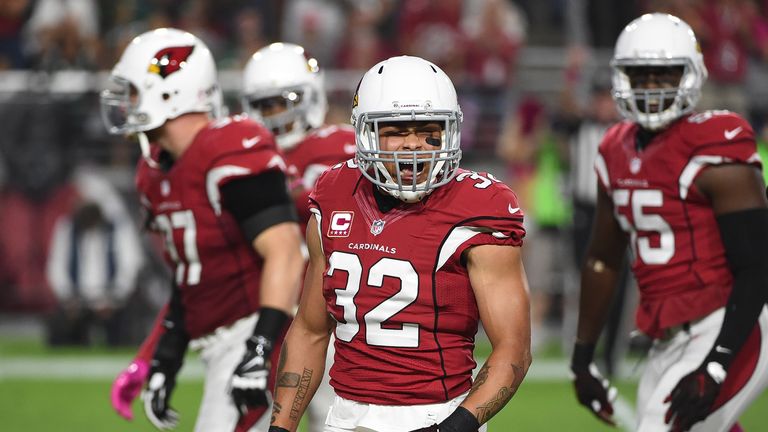 Last season: When Watt went down, Houston were 2-2, and as Watson was lost to a non-contact ACL injury in training they did, admittedly, have a 3-4 losing record. But, they had just run a strong Seahawks side close in Seattle, going down 41-38, with Watson tossing 400 yard and four TDs. But, with him gone mere days later, the Texans slide the other way, to eight defeats in nine and a dismal 4-12 record.
Prospects: Now back to full fitness, there is little to separate the Titans and the Texans in this tough division, the two likely wrestling for a Wild Card berth, which may well be determined by their head-to-heads.
Prediction: 3rd (9-7)
Indianapolis Colts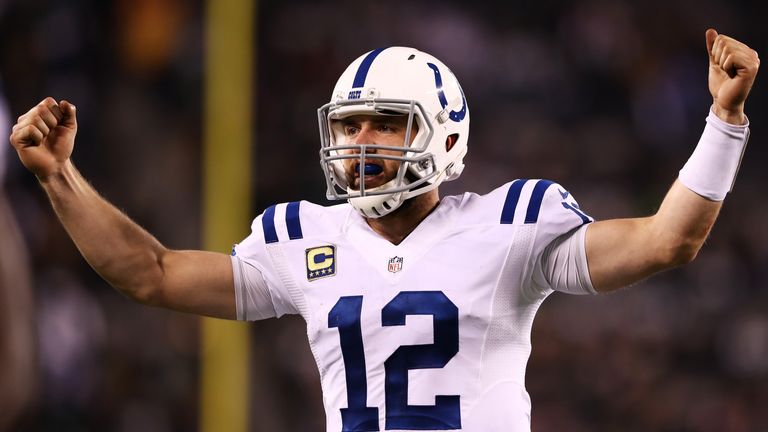 Head coach: Frank Reich
Key man: Andrew Luck. The Colts star quarterback didn't throw a single football (on the field, at least) all of last year, wisely kept out of action having undergone shoulder surgery in the offseason and with the team nowhere near challenging for the postseason. The signs through preseason were reasonably encouraging, with Luck completing 20 of 32 passes for a modest 204 yards, one touchdown and one interception, though the main tick in the plus column was the mere fact he got through the three games unscathed.
Major additions: It is vital the Colts continue to protect their asset, not subjecting him to more of the 41 sacks he took in 2016. As such, in the draft, Indianapolis selected two guards with two of their opening three picks, including plug-and-play Quenton Nelson from Notre Dame with the sixth overall selection, and then Braden Smith out of Auburn in the third round. Luck too has a couple of new toys on offense, including former Washington Redskins receiver Ryan Grant - signed on a one-year deal after failing a physical that voided his $29m, four-year pay day with the Baltimore Ravens - and tight end Eric Ebron from the Detroit Lions. There's also a new coach in town, and it's not Josh McDaniels. The New England offensive coordinator backtracked on a deal to come to the Midwest, and so it's former Philadelphia Eagles OC Reich who takes the reins instead.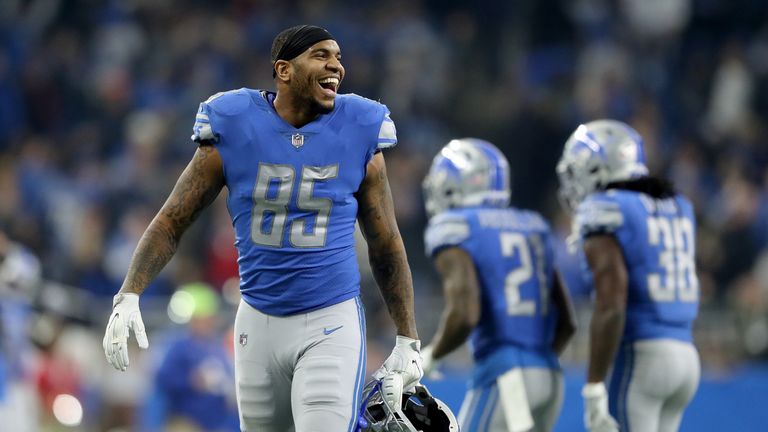 Last season: Given the absence of Luck last year, it's a minor miracle really that Indianapolis even managed to register the four wins they did, though a deeper look at the schedule reveals two of those were pretty much 'gimmes' over the Cleveland Browns and early-season, Jimmy Garoppolo-less San Francisco 49ers, while their other two came against an injury-depleted Texans.
Prospects: Naturally, Luck will make this team better - as admirably as back-up Jacoby Brissett did after his arrival via trade from the Patriots - but he won't quite catapult this team back into the playoffs. If he can stay healthy, he will though get them back up nearer to the .500 mark like where he left them at 8-8 in the 2016 season.
Prediction: 4th (7-9)