Will your NFL team win the Super Bowl? 32 teams and 32 reasons to believe, AFC Edition
Watch the opening game of the 2020 NFL season - Houston Texans @ Kansas City Chiefs - live on Sky Sports NFL from 1.20am on Friday
By Sky Sports NFL
Last Updated: 13/09/20 11:11am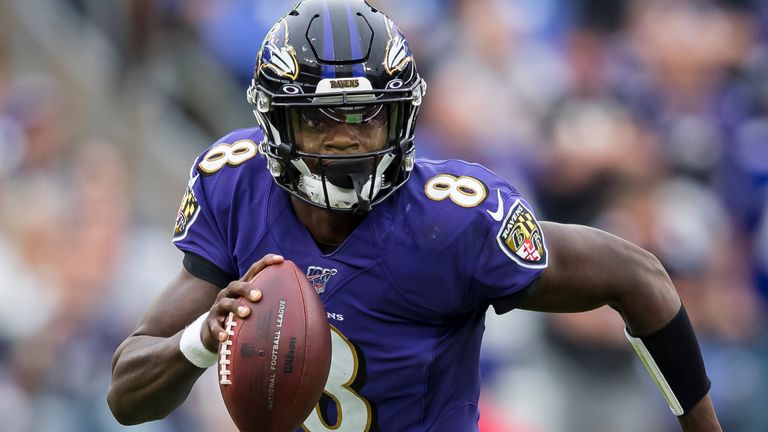 It's Week One of the new NFL season, and a time in which hope springs eternal for all 32 teams.
The NFL prides itself on being a league of parity, one in which any team can win on any given Sunday; so, with that in mind, we've listed reasons for every single team to believe that 2020 might just be their year.
We will cover the NFC hopefuls on Wednesday, but here start with the 16 teams in the AFC...
AFC East
New England Patriots (2019 record: 12-4)
If you want to doubt the genius of Bill Belichick, go right ahead. Yes, the formidable Tom Brady-Belichick partnership that reached nine Super Bowls - winning six of them - over the last two decades is no more, but Belichick now has 'Superman' at the wheel! Yes, finally, after months of inactivity - having us all believe 2019 draft fourth-rounder Jarrett Stidham was to be the 2020 starter - Belichick made the move for Cam Newton on a one-year, $7.5m, prove-yourself deal. New England are going to be a fascinating watch.
Buffalo Bills (10-6)
If quarterback Josh Allen and this defence's exploits last season didn't give you reasons to believe, reconsider. Head coach Sean McDermott has built a fantastic all-around team, added weapons - most notably, wide receiver Stefon Diggs from Minnesota - and with the Patriots no longer a lock to win the division for the first time since drafting Brady, this division is there for the taking!
New York Jets (7-9)
Sam Darnold doesn't have mono. The Jets quarterback missed three games last year to glandular fever, and it's fair to say it severely impacted the team as they got off to an 0-4 start before his return in Week Six saw them stun playoff-hopefuls Dallas. Darnold and the Jets rode that wave to a 7-5 finish and the promising, young QB is well capable of building on that momentum going into his third year, in a wide-open AFC East.
Miami Dolphins (5-11)
If the Dolphins can muster five wins, FIVE, in a season they were supposedly 'tanking for Tua', and then still come up with precisely the quarterback they wanted, then who knows what is possible in 2020! Rookie Tagovailoa won't start the season at QB, that honour goes to seasoned veteran and bearded wonder Ryan Fitzpatrick, who once more worked his magic to get this team to those five wins last year. Second-year head coach Brian Flores seems to finally have this ship headed in the right direction again down in Miami.
AFC North
Baltimore Ravens (14-2)
"MVP! MVP!" Need I go further than Lamar Jackson? His jump in passing from year one to two was outstanding - he posted the 11th-best single-season quarterback rating (113.3) of all time, and mesmerised on the ground with 1,206 rushing yards. Plus, he is only going to get better. The Ravens are in great hands.
Pittsburgh Steelers (8-8)
The Steelers' are a lot of pundits' sneaky Super Bowl team for 2020. Last year was a down year by their standards, but a down year for them was a frankly remarkable 8-8 record returned despite losing starting quarterback Ben Roethlisberger for 14 of those games, and with the play of back-ups Mason Rudolph and Devlin Hodges, well, shall we say 'questionable' - at best. Even more remarkable is the fact that head coach Mike Tomlin still hasn't returned a losing record in his 13 years in Pittsburgh and he now has a ferocious defence at his disposal, plus his starting QB back.
Cleveland Browns (6-10)
While last year was a mess, having promised so much, people will be foolish to sleep on the Browns this time round. This is still a roster brimming with talent and new head coach Kevin Stefanski is hopefully the guy to get a tune out of Baker Mayfield. Cleveland are stacked at running back - Nick Chubb and Kareem Hunt - for good measure, but Stefanski likes to throw the football, sometimes to his detriment, so say critics of his time as Vikings OC. Mayfield, and Odell Beckham Jr, should have a fun year.
Cincinnati Bengals (2-14)
Joe Burrow. Conceivably, that's all that needs to be written about Cincinnati and a reason to believe for their long-starved fan base. But, the Bengals actually didn't stop there; not only did they take the undisputed No 1 overall pick in the draft - the LSU signal-caller coming off arguably the greatest-ever season by a college quarterback - but they've already surrounded him with weapons. Second-round draft pick (but first-round talent) Tee Higgins forms part of a formidable crop of wideouts that includes Tyler Boyd and the hopefully fit-again and firing A.J. Green, while the under-rated Joe Mixon is also a big threat in the backfield.
AFC South
Houston Texans (10-6)
Deshaun Watson remains special and one of the league's best quarterbacks, even without DeAndre Hopkins, and is now paid like one after agreeing to a new four-year, $160m deal with the Texans. Patrick Mahomes over at Kansas City is special, no doubt, and while he beat out Watson in the playoffs last year with that epic, divisional round comeback, Watson is easily the most comparable pure passer in the conference. A Super Bowl surely awaits, it's just a matter of when, not if.
Tennessee Titans (9-7)
The Titans have got the band back together again. But it has come at a price, with QB middle-of-the-roader prior to his stint in Tennessee, Ryan Tannehill, signing to the tune of $118m for four years, with $62m fully guaranteed, while the NFL's leading rusher from 2019, Derrick Henry (1,540 yards), has been franchise tagged. The pair were pivotal in leading a Titans team from 4-5 midway through 2019 all the way to the AFC Championship Game, where they had the Chiefs down 17-7 at one point. The 2019 version of Tannehill, and Henry, added to an under-rated defence, the raw materials are there of a Championship winner.
Indianapolis Colts (7-9)
The Colts have a real feel of a Super Bowl sleeper. They are happily flying under the radar right now, but they have a sneaky good defence, a fine offensive line and have now added a likely future Hall of Fame QB to throw passes from behind it with the offseason acquisition of veteran Philip Rivers. A championship still eludes the 38-year-old, he'll arguably never have a better shot at securing one in 2020.
Jacksonville Jaguars (6-10)
Blake Bortles. Cody Kessler. Chad Henne. Blaine Gabbert. Those were the Jags' quarterback starters before last season, in which the QB room was revamped. Nick Foles was the marquee signing but, behind him, in came mysterious sixth-round pick Gardner Minshew. Due to Foles' injury and poor performances, 'Minshew Mania' took over in Jacksonville, and after a supremely impressive rookie season (3,271 yards, 21 touchdowns to six picks and a 91.2 QB rating), fans should be excited about what magic the 24-year-old is capable of as a sophomore.
AFC West
Kansas City Chiefs (12-4)
The defending Super Bowl champions. Do you need any more reasons? How about maybe the fact that they've secured the services of arguably the game's greatest-ever talent, Mahomes, to a record-breaking 10-year deal, worth up to $503m? Helping him, as if he needed any help, is offensive mastermind of a head coach, Andy Reid, and just a plethora of pass-catchers, to go with exciting rookie running back Clyde Edwards-Helaire out of the backfield. The Chiefs have a legitimate shot at becoming just the eighth team to repeat, and the first since the Patriots did it in 2004-05.
Denver Broncos (7-9)
We've seen a complete overhaul of Denver's attack this summer so, at the very least, excitement should be through the roof for this new set of weapons. Melvin Gordon arrives from the rival Chargers, first-round pick Jerry Jeudy provides supreme route-running while second-rounder KJ Hamler adds elite speed to the offense. Drew Lock may be unproven, but he's been given the perfect supporting cast to break out and get the Broncos contending again.
Las Vegas Raiders (7-9)
To go with their new Sin City location and swanky new stadium, the Raiders have fresh weapons on offense - most notably first-round draft pick Henry Ruggs at receiver - and much-needed help at linebacker in the form of free agent arrival from the Rams, Cory Littleton. This could be the year where Jon Gruden's men make the leap.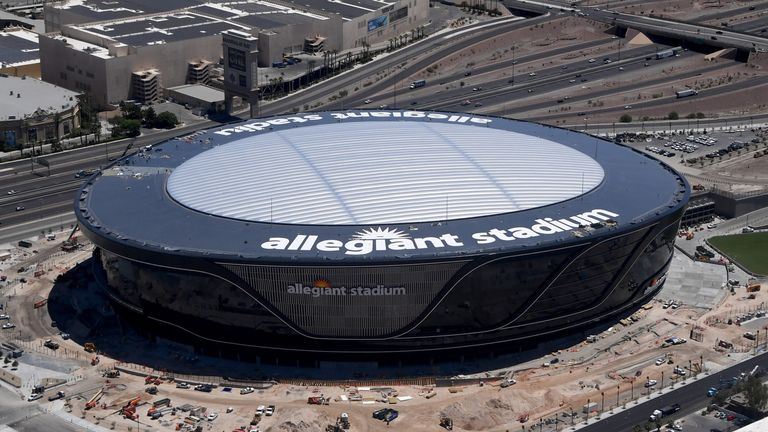 Los Angeles Chargers (5-11)
The Chargers have assembled a roster that is ready to win now, hence the eagerness of their pursuit of Brady in the offseason - a battle that saw them only just edged out by the Buccaneers. The offensive line has been a problem, and may have been a contributing factor for Brady's head turning in Tampa's direction, with the 42-year-old wanting to avoid the battering 38-year-old Rivers has taken of late - 66 sacks in the last two years. That need has been addressed in the offseason, while it's out with the old and in with the new at QB, with No 6 overall pick in the draft, Justin Herbert, replacing Rivers, though he will have to bide his time first behind the under-rated Tyrod Taylor at QB.
Sky Sports NFL will be your dedicated channel for NFL coverage through the season - featuring a host of NFL Network programming, a new weekly preview show as well as at least five games a week and NFL Redzone, you won't miss a moment.
Don't forget to follow us on skysports.com/nfl, our Twitter account @SkySportsNFL & Sky Sports - on the go!