Elise Christie focused on Beijing Winter Olympics return
By Matthew Treadwell
Last Updated: 07/03/18 1:44pm
Elise Christie insists she is determined to come back and prove her doubters wrong at the 2022 Winter Olympics in Beijing.
Former Sky Sports Scholar Christie fell and badly injured her ankle in the 1,500m speed skating at this year's event in South Korea but was still determined to compete in the 1,000m.
Her Olympics ultimately ended in disappointment as she was yellow carded after finishing second in her heat and, despite also suffering a disappointing Winter Olympics in Sochi four years ago, she is already looking ahead to Beijing - once she recovers from an injury that requires her to wear a protective boot.
"I'm going to have six to eight weeks' recovery time, a few more weeks in this horrible boot but it could have been a lot worse," she told Sportswomen.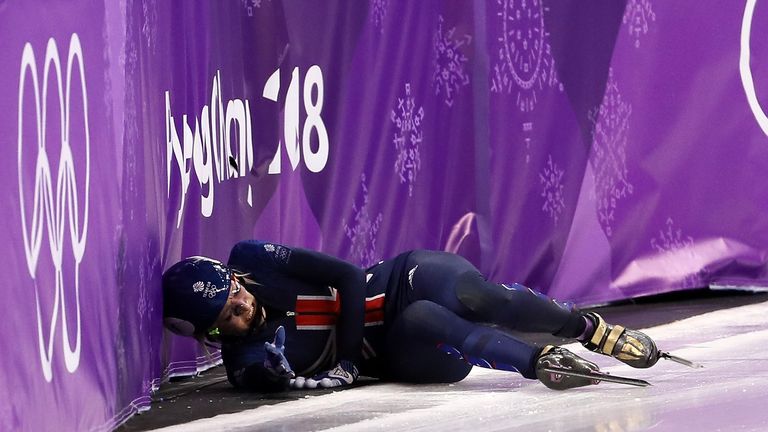 "I hadn't trained since the [first] event. I had been sat in my apartment doing nothing, just icing, tying and strapping it up as much as possible to get the swelling down.
"It was recommended it was probably not the best idea to skate as I could injure it worse but I believed I could still do it.
"If this had been the World Championships or any other event I would never have even got on the ice. I couldn't even tie my skate properly.
"I just believed there was that hope it would work out and I could do it."
Christie denied she suffers from a mental block at Winter Olympics, insisting a combination of mistakes in Sochi and bad luck in Pyeongchang proved to be her downfall.
"It's unfortunate it's happened both times I have been in the public eye. They have been different though," she added.
"In Sochi I put my hand up and said I made some mistakes, although I was never a medal hope, although I was portrayed as one.
"Here, I should probably be coming home with one or two medals, gold medals. I might have made one or two mistakes but most of it was bad luck.
"Mentally, I was so prepared for this."
Christie also insisted she pays no heed to internet trolls as she looks ahead to returning to full fitness and making sure she is back and challenging for medals in Beijing.
"I don't think you should block the trolls. Everyone is entitled to their opinion, I believe that, it is just how you take it," she said.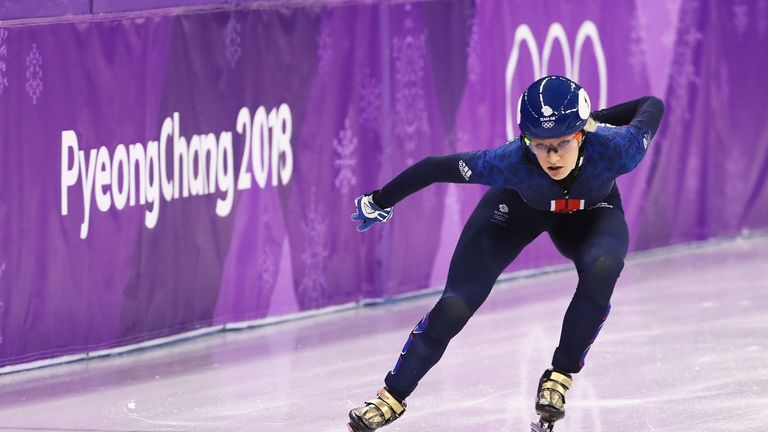 "I want to show you can bounce back and I believe I can come back from this in four years' time and medal. I am capable of winning.
"I can't thank everyone enough for the support they gave me, it overcomes any trolls. They don't get to me nowadays.
"I want to go the next Olympics and skate short track and long track. I've got so much more to give to the sport, I have so much more to give to it.
"I did want to retire to move on and do something else. I believe I can come back from this and want to show that not everyone achieves their dreams first time but that doesn't mean you should give up on it."