Sky Sports Racing has announced some of the new faces to be expected on the 11th Sky Sports channel, due to go live on January 1, 2019.
Alex Hammond, who has spent over 15 years at Sky Sports News, arrives as a full-time lead presenter, while viewers can expect to see former Group 1-winning jockey Freddy Tylicki on a regular basis as a guest analyst.
Also joining Tylicki for regular race analysis are Josh Apiafi, the former head of the Professional Jockeys Association (PJA), and Jamie Lynch, who is leaving his post as Chief Correspondent at Timeform to become Sky Sports Racing's Senior Racing Analyst.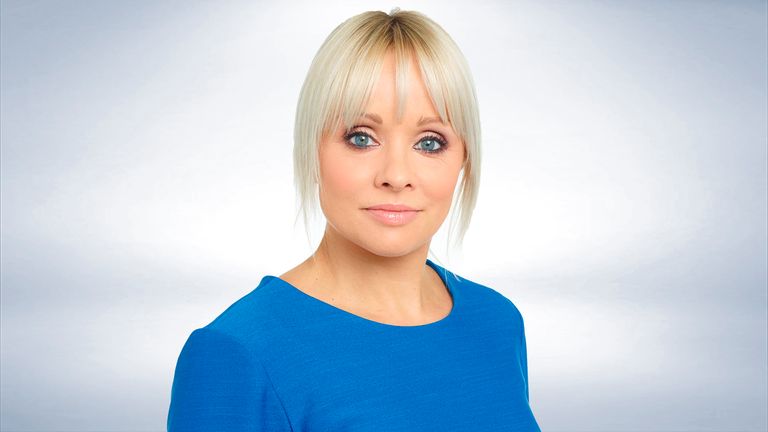 I've been part of the Sky family for over 15 years and know we will bring superb quality to the racing coverage.
In addition to the new team members are a number of familiar faces from At The Races, which include Gina Bryce, Kevin Blake, Matt Chapman, Mick Fitzgerald, Luke Harvey, Hayley Moore and Jason Weaver.
Commenting on her new role, Hammond said: "I've loved horses since I was a child and to be returning to my roots to present racing on Sky is my dream job.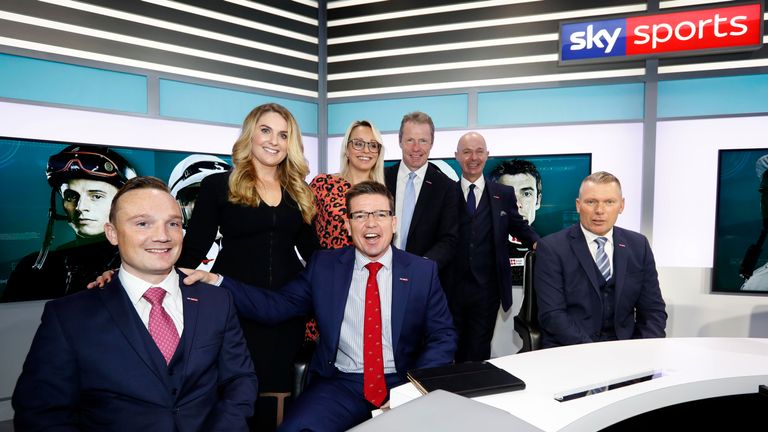 "I've been part of the Sky family for over 15 years and know we will bring superb quality to the racing coverage. I'm incredibly excited about the future and can't wait to begin on January 1, 2019."
New guest pundit Tylicki, whose career was cut short after a riding fall left him paralysed in 2016, said: "I've really enjoyed the television work that I've been doing since my accident and am excited about working for Sky Sports Racing.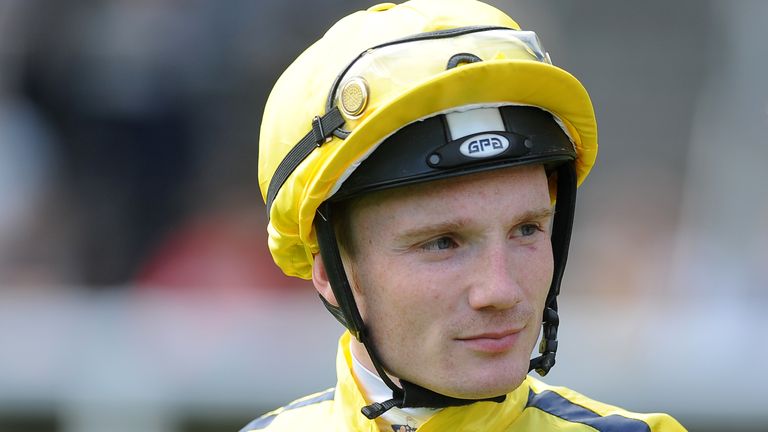 "There's a great team assembled to cover some of the sport's best events and I'm looking forward to starting this new chapter."
Apiafi, the founder of Rewards4Racing and the former head of the PJA, said: "To work for the best sports broadcaster in the country is an incredible honour and the launch of Sky Sports Racing is a huge opportunity for British racing, which should not be under-estimated.
"I can't wait for fans of horse racing to see what's in store."
Weaver, long-term At The Races presenter and HWPA Racing Broadcaster of the Year, added: "I'm excited about the imminent launch of Sky Sports Racing and delighted to be part of such a strong group of presenters.
"I'd like to welcome Alex, Freddie, Josh and Jamie to the team as well as Bangor and, particularly, Ascot and Chester to our group racecourses.
"I have many fond memories of race riding at those two tracks and together with my colleagues I'm really looking forward to the new season."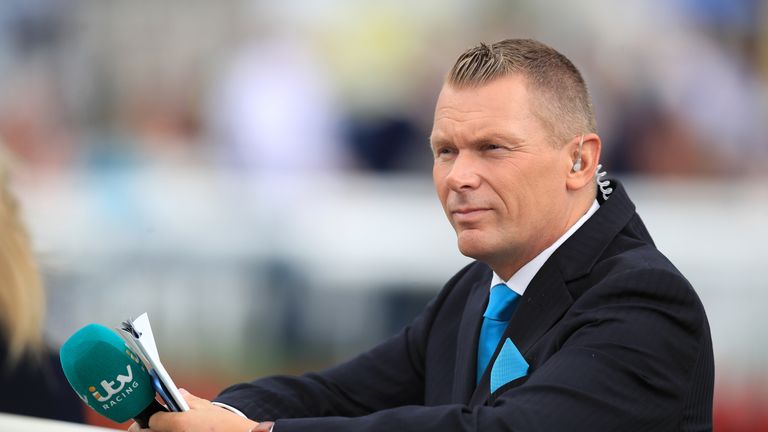 Lynch, Sky Sports Racing's Senior Racing Analyst, commented: "It's a big thrill and a bigger privilege to be part of the Sky Sports Racing team, where my full-time role will combine elements of on-screen appearances on the channel with written analysis on attheraces.com, as well as some creative input behind the scenes, all designed to bring colour and context to the sport and its participants, drawing on my background of two decades at Timeform and being a regular pundit on ATR.
"It's hugely exciting to be involved in the dawn of this new era."
Chief Executive of At The Races Matthew Imi said: "We're delighted to be welcoming Alex, Freddy, Josh and Jamie to an already exceptional team of Sky Sports Racing broadcasters.
"We believe Sky Sports Racing will be a game changer for the sport with a significant investment in production raising the bar for daily coverage of horseracing.
"Importantly, broad distribution and cross promotion across Sky Sports' broadcast and digital platforms will deliver significant exposure and audience for those domestic and international fixtures we will be covering. We're looking forward to getting started and showing race fans in the coming months some of the new programming and innovations that will complement our daily racing coverage."
Since April's announcement that Sky Sports Racing will replace At The Races, the newly formed channel has reached several high-profile broadcast rights agreements. Meetings from Ascot, Chester and Bangor-on-Dee Racecourses will be broadcast from next March along with some of the world's finest racing.
Sky Sports Racing viewers will be able to watch over 200 French Fixtures; the Breeders' Cup, Kentucky Derby and US Triple Crown; the Melbourne Cup Carnival; and all 88 fixtures from the Hong Kong Jockey Club, exclusive to Sky Sports Racing.
Sky Sports Racing will be Sky's fifth sports channel dedicated to a single sport and will be produced at Osterley in a new dedicated Sky studio facility.
The channel will broadcast over 700 UK fixtures in full HD to approximately 14m homes and will be available to all basic satellite and cable subscription packages, with no Sky Sports subscription required.