Tennis Expert & Columnist
Andy Murray can target Novak Djokovic after Wimbledon victory
No need to tie coach Ivan Lendl down to contract, winning breeds success, says former coach
Last Updated: 11/07/16 12:28am
If Andy Murray continues his current rich vein of form he will give himself a great opportunity over the next year to become the new world No 1, says former coach Mark Petchey.
Novak Djokovic has dominated the tennis landscape over the past 12 months - winning every major - until his 30-match unbeaten Grand Slam run was finally halted by world No 41 Sam Querrey at the All England Club.
He currently leads the ATP rankings with 16,950 points, almost double the amount of his nearest challenger Murray, who has 8,915 points.
Murray's 6-4 7-6 (7-3) 7-6 (7-2) victory over Milos Raonic ended a barren stretch that had included coming off second best in this year's Australian and French Open finals to his nemesis Djokovic.
And Petchey feels that having another major title under his belt will help his focus as he prepares to leads Davis Cup holders Great Britain into action against Serbia next week, then embarking on an attempt to retain Olympic gold in Rio before the US Open, which starts on August 29.
"I thought he handled the pressure and the threat from Milos exceptionally well," Petchey told Sky Sports. "He dictated when he could dictate and he made life increasingly uncomfortable I think for Milos. When he went two sets to love up you kind of felt that even if Milos could nick a set here or there, it was definitely going to be Andy's day.
"With Andy it was a case of getting the tactics right which was a huge part of his game plan and keeping that passion burning. You never want to douse the flames in terms of the intensity and I think that's why being with Ivan Lendl has been such a great partnership here at Wimbledon. It gives him that extra stability on the big points.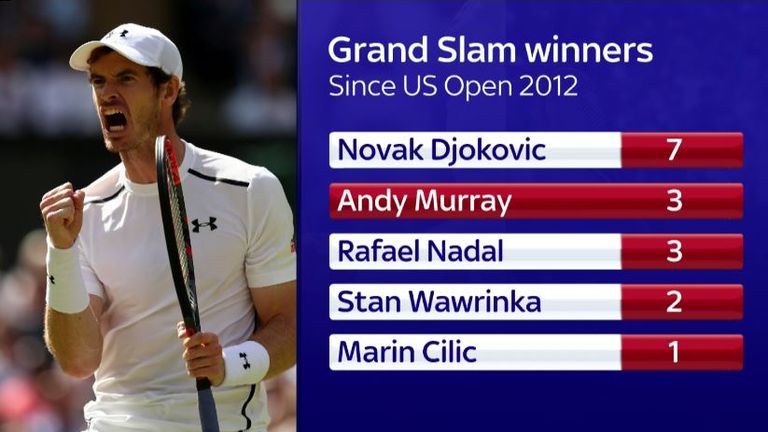 "Let's not forget Jamie Delgado's contribution in the last few months. Andy has been playing great tennis all season from Australia, he obviously lost a couple of big finals to Novak, but apart from that he's been hitting the ball sensationally well all year.
"He came into the grass-court campaign feeling good and Jamie has done a really good job with him, especially on the clay."
Barry Cowan has called on Murray to tie down coach Ivan Lendl to a long-term deal, but Petchey says there is no need for a contract and feels if it's not broke, it doesn't need to be fixed.
"From Andy's point of view, having Ivan there in the box when he looks up is a stabilising effect and gives him that extra bit of confidence that he's doing the right things at the right moment and I think that is of incalculable value to Andy in Grand Slam finals," he said.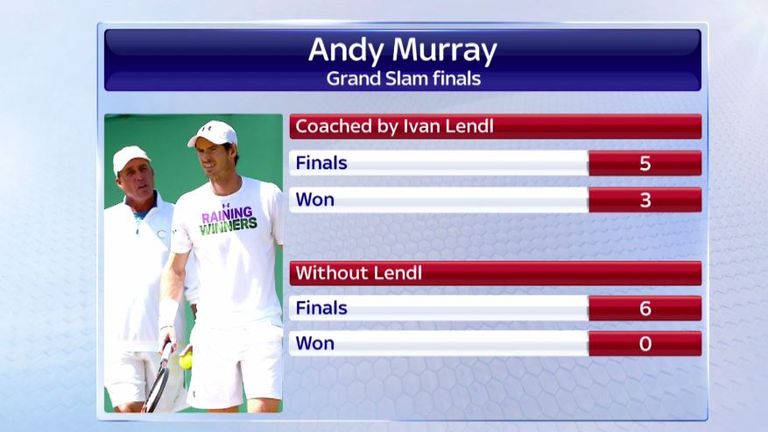 "I think they both recognise they want to be involved in success. They're both proven winners and intense competitors willing to sacrifice what needs to be done to win and Ivan will clearly want to be involved with a successful relationship, which is why he came back to Andy. He knew if he reunited with him there's a great chance of the success they had.
"I don't think they need a contract as such. They have to accept that if he keeps winning with Andy, the relationship will work without a contract, they don't need a contract. They just needs wins on the board."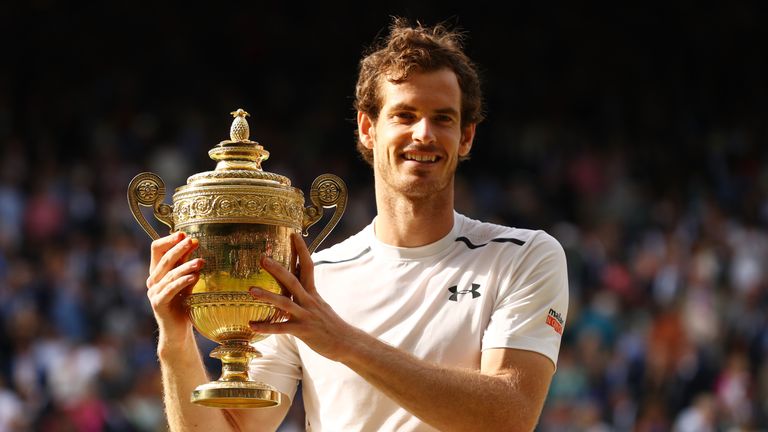 Murray will now focus on looking to beat his arch-rival Djokovic, with the top two players in the world favourites to meet in the final of the US Open at Flushing Meadows.
"He knows how to beat him, it's just incredibly difficult to do," admitted Petchey. "It's not a case of he doesn't know what to do. He needs to try and go out and execute his plan. If he can do that then he has a great chance.
"Having got another major title under his belt here at Wimbledon the confidence he will gain from that is going to be of huge importance when they take each other on in a big final again.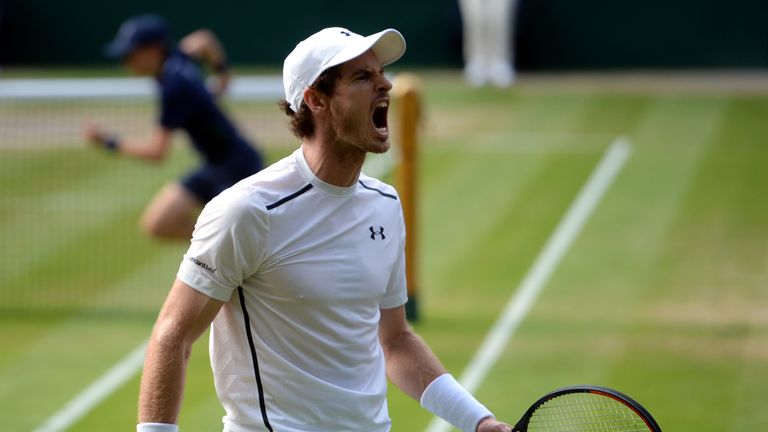 "You can't help but feel that now that he's regained that winning feeling along with the knowledge of how to beat Novak then he'll feel as though he's got an even better chance at that particular juncture. This bodes particularly well for a successful hard-court season, albeit the fact that it's extremely busy with Davis Cup and the Rio Olympics.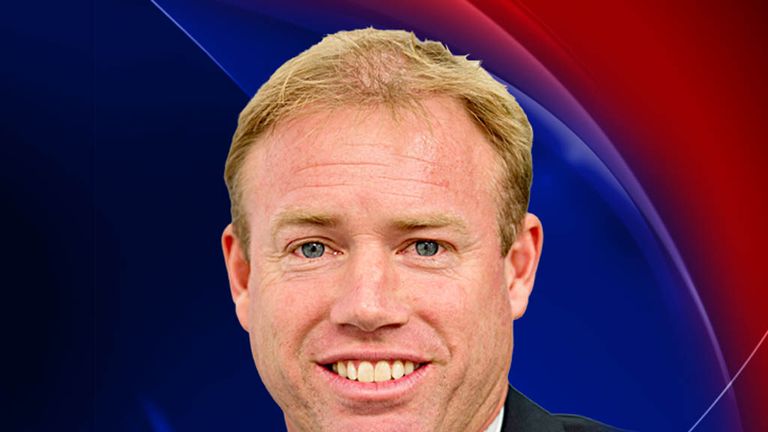 If Andy has a successful run in the next few weeks he's got a great chance of closing that gap on Djokovic.
Petchey on Murray
"I don't see why he can't win the US Open. I think he's got a great shot. From his perspective if Andy has a successful run in the next few weeks he's got a great chance of closing that gap on Djokovic to give himself an opportunity over the next year to become the world No 1.
"That is a great motivator and medium-term goal for Andy to set himself. And I think when you have those kind of motivations and ambitions, which he clearly does, then there's no reason why he can't succeed again in New York and onwards."