Team Europe: The 12 players to make up Darren Clarke's Ryder Cup side
By Ben Coley
Last Updated: 22/09/16 3:34pm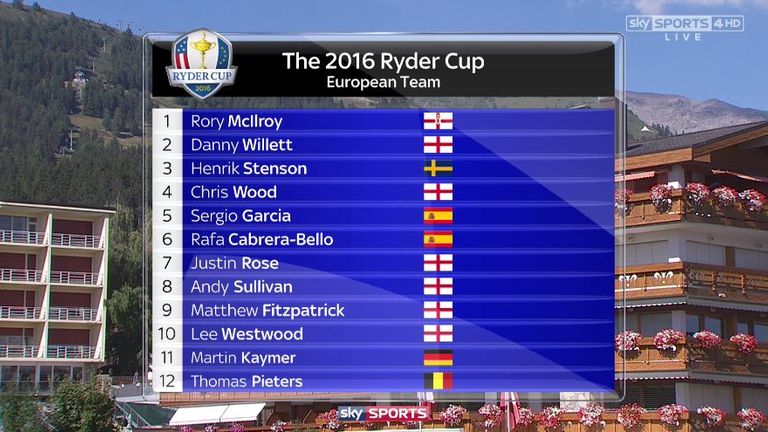 Which players can Ryder Cup punters count on? Ben Coley unpicks the individual records of the European team members.
Rory McIlroy (Northern Ireland)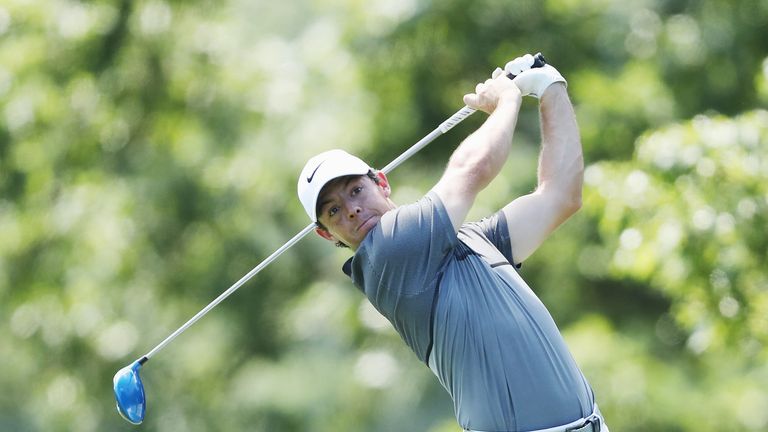 McIlroy is considered to have had a difficult year, but he still comfortably led the European Ryder Cup qualifying process. The four-time major champion made his debut in the event in 2010, playing what was a maximum three matches alongside Graeme McDowell before halving his singles clash with Stewart Cink.
Since Celtic Manor, McIlroy has been brilliant in singles, beating Keegan Bradley and Rickie Fowler having been sent out in third on each occasion. He has been less effective with a partner, winning just one of four matches at Gleneagles and two at Medinah.
In the latter match, he made a birdie which paved the way for Ian Poulter's sensational run which turned the tie around. Without Poulter and McDowell, the only player in this side he's been paired with in the past is Sergio Garcia, with the duo producing a record of 1-1-1 at Gleneagles.
Darren Clarke therefore has a conundrum: who plays with Rory? The answer might be Matt Fitzpatrick, and what a thing that would be. What seems clear is that with so few experienced players in the side, the likes of McIlroy will be asked to partner rookies.
Foursomes: W3-L2-H1
Four-balls: W1-L2-H2
Singles: W2-L0-H1
Danny Willett (England)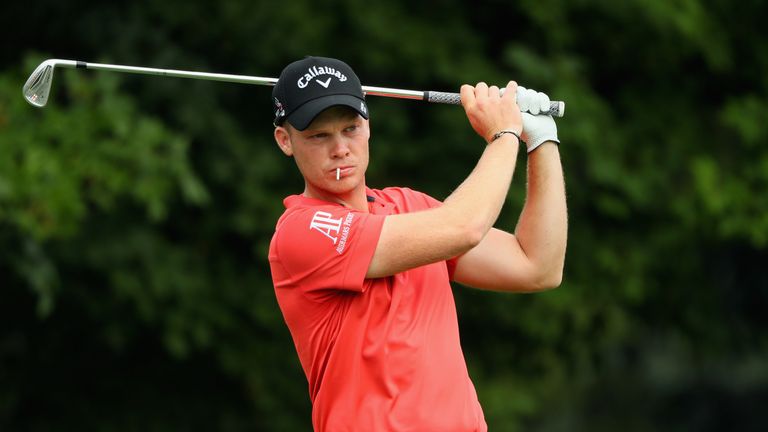 Willett is entitled to be the most comfortable of Europe's Ryder Cup rookies, given that he's the only one of them to have won on US soil - and not just in any old event, of course.
The Masters champion has struggled a little since his famous victory at Augusta, but his head-to-head pedigree is quite strong and includes an impressive performance in the WGC-Dell Match Play last spring.
He failed to win a match in the 2007 Walker Cup, the amateur equivalent of the Ryder Cup, but secured two points from a possible three at the EurAsia Cup earlier this year under the captaincy of Clarke.
His close relationship with Lee Westwood makes them a likely partnership, even if Westwood was paired with two other rookies at the aforementioned EurAsia Cup.
Henrik Stenson (Sweden)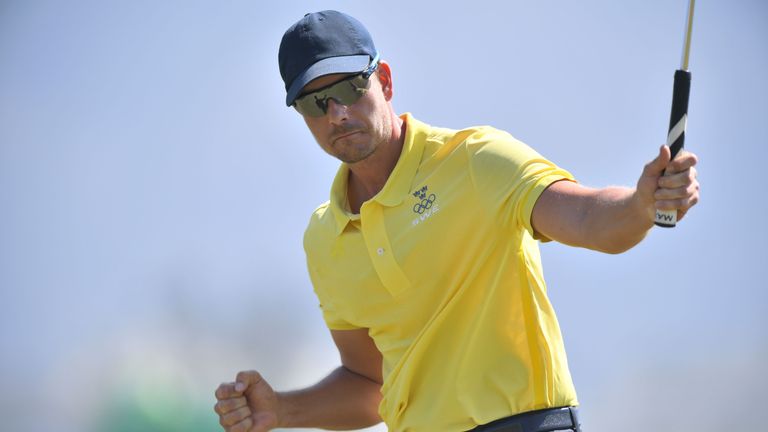 The Swede made his Ryder Cup debut at the K Club a decade ago, holing the putt which would confirm victory as he thrashed Vaughn Taylor in the singles.
He had earlier managed half a point from a foursome with David Howell, losing alongside Padraig Harrington, and this theme of new partners continued two years later when he played alongside Paul Casey (lost), Oliver Wilson (won) and Robert Karlsson (halved) before losing to inspired local Kenny Perry on Sunday.
Stenson's subsequent spell in the wilderness meant his Ryder Cup return would have to wait until 2014, when at last he was given a consistent and evidently ideal partner in Justin Rose. The pair led the way for Europe, winning the opening match of the competition 5&4 and adding two more convincing wins before Stenson was rested on Saturday afternoon.
The Swede again lost his singles match, this time to Patrick Reed, but it would be harsh to look on his Sunday record unfavourably given the opponents faced. What's more, now he's become a major champion he appears to be walking taller and would be a fearsome opponent for anyone.
Foursomes: 2-1-1
Four-balls: 2-1-1
Singles: 1-2-0
Chris Wood (England)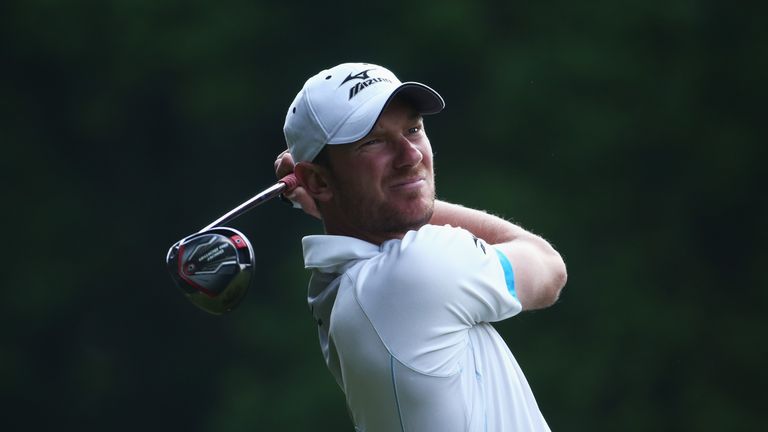 One of four English rookies, Wood sealed his place in the Ryder Cup side with victory in the BMW PGA Championship at Wentworth.
He held his form nicely afterwards, impressing with a top-25 finish at the US Open, before being blighted by yet another injury which forced his withdrawal from the Open Championship.
Wood appears to be back in full health now and should be fresher than most as he enters the most important week of his career. Although a top amateur, Wood never played in a Walker Cup side but he did get a taste of team golf soon into his professional career courtesy of the 2009 Seve Trophy, in which he impressed with four wins and a halved match from five.
His second appearance in that competition was less successful, winning just one of five matches, while he managed two points from three at the EurAsia Cup. Another who is close with both Westwood and Willett, but appears likely to be one of the least-used members of the team as things stand.
Sergio Garcia (Spain)
A player who by his own admission puts the Ryder Cup above all else, Garcia has been an important part of European success ever since he made his debut in Brookline at the age of 19.
Garcia had recently finished runner-up to Tiger Woods in the PGA Championship and looked to have the world at his feet as he made a stunning Ryder Cup debut, winning his first three matches alongside Jesper Parnevik before the pair halved their final four-ball.
The Spaniard was well beaten by Jim Furyk in his first singles foray, but gained his revenge at Medinah 13 years later and again saw off that rival at Gleneagles in 2014. Clearly a foursomes specialist, Garcia formed a winning partnership with Westwood in 2002, before gradually being moved onto Luke Donald with whom he dovetailed brilliantly.
His only failure came in 2008, when he was given a hiding by Anthony Kim in an opening singles match that set the tone for a difficult day for Europe. That defeat saw Garcia struggle for some time thereafter but, reinvigorated by his role as vice-captain in 2010, he has since returned towards the top of the game and underlined his credentials as a Ryder Cup player.
In the absence of Donald, Garcia's most likely partner would appear to be McIlroy but given the lack of experience in the side he could be asked to hold the hand of compatriot Rafael Cabrera-Bello, even if their styles are arguably too similar.
Foursomes: W9-L2-H2
Four-balls: W6-L2-H4
Singles: W3-L4-H0
Rafael Cabrera-Bello (Debut)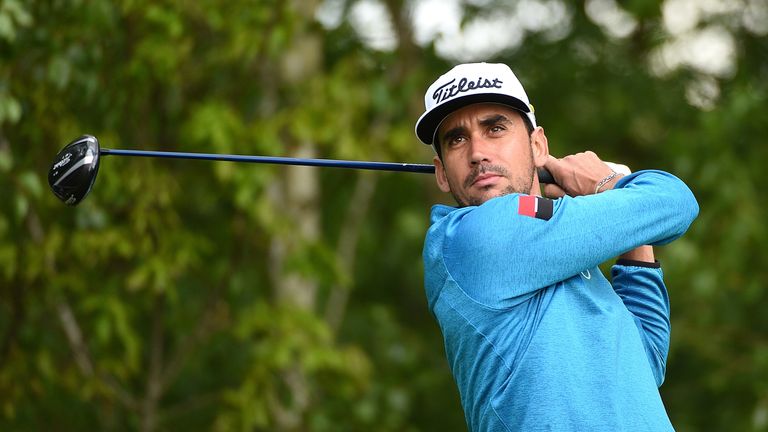 In some ways, Rafa Cabrera-Bello steps in to fill the void left by Francesco Molinari, who was involved in Europe's last success on US soil as he battled bravely for half a point against Tiger Woods to ensure that the comeback would be completed with outright victory, rather than the trophy retained.
The reason for linking these two players is that they can appear effortlessly brilliant, particularly from tee-to-green, but have not produced the victories their talents suggest they should have and on the surface might appear too timid for a raucous Ryder Cup.
Still, Cabrera-Bello's relentless ball-striking makes for a formidable match play opponent as he showed when third in the WGC-Dell Match Play earlier this season, beating the likes of Hideki Matsuyama, Kevin Kisner, Byeong-hun An and Ryan Moore before seeing off McIlroy in the third-place match having lost his semi-final.
A popular, affable character, it remains to be seen how big a role Cabrera-Bello plays, but he would theoretically fit nicely with just about anyone. A partnership with Garcia is, of course, a possibility.
Justin Rose (England)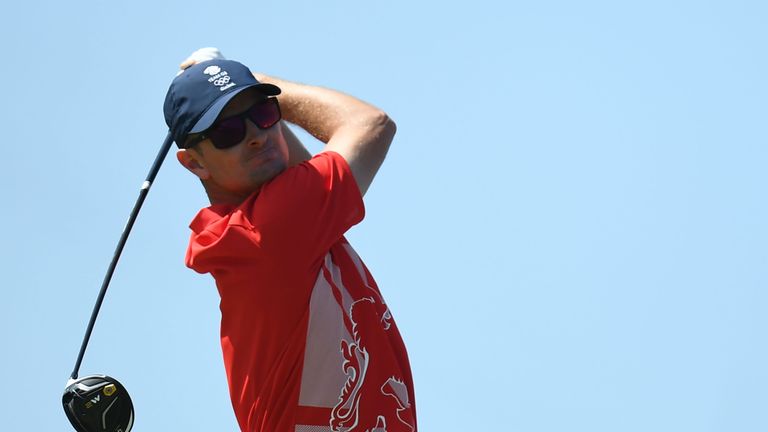 Along with McIlroy, Rose is one of just two Europeans to have played the maximum five matches in each of the last two Ryder Cups - and he's rewarded the faith placed in him. Rose was unbeaten at Gleneagles and won three matches at Medinah, meaning he's taken seven points from a possible 10 since returning to the team.
His only previous appearance came in 2008 when, despite being part of a European side who were well beaten, he won three points from four. Much of that success was built on a partnership with childhood friend Poulter, but most impressive was Rose's singles success against Phil Mickelson, one he famously repeated in 2012.
It would seem near-certain that Clarke will again put Rose with Stenson, after the pair fought out a brilliant finish to the Olympics.
These are two golfers at the top of their games, who won all three matches together in 2014 and are therefore unbeaten as a partnership. There's always potential for things to change in this format but it would be a shock were Rose and Stenson not together on Friday - probably in match one.
Foursomes: W4-L1-H1
Four-balls: W3-L2-H0
Singles: W2-0-H1
Andy Sullivan (England)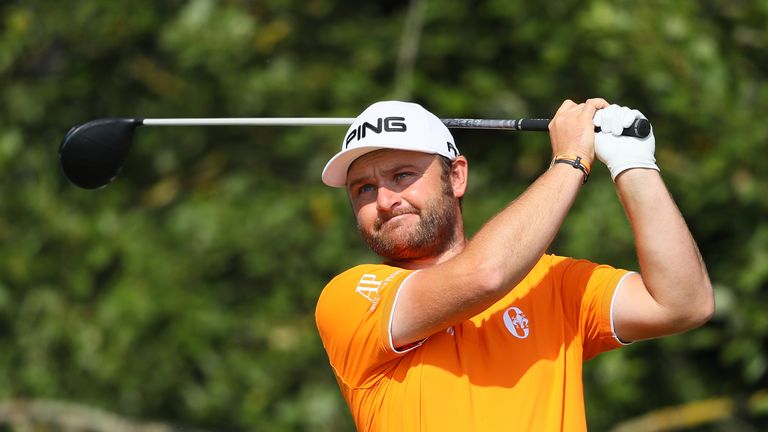 Sullivan makes his Ryder Cup debut on the back of a solid season, but the foundations were actually laid in 2015 when he won three titles and finished second in the DP World Tour Championship behind McIlroy.
Still, it wouldn't have been enough without further solid efforts in Dubai, France and Scotland, although it's disconcerting that he missed the cut in poor company in the Czech Republic when seeking to finalise his place in the side.
Sullivan has Walker Cup experience, losing to Jordan Spieth in the singles five years ago but winning both foursomes matches, while he was particularly impressive in taking maximum points in the EurAsia Cup.
As with Wood, he would appear likely to play a smaller role than some and it's not particularly easy to work out with whom he could be paired.
Matt Fitzpatrick (England)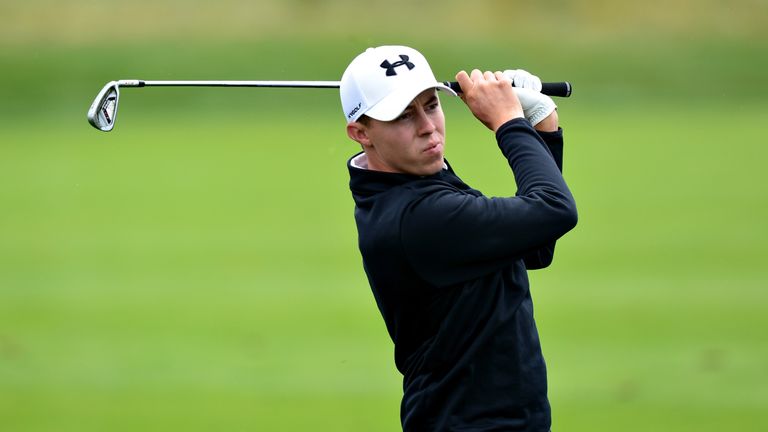 It's just three years since Matt Fitzpatrick won the US Amateur Championship, and he becomes the first winner of that illustrious event to graduate to the Ryder Cup since 1990s pair Tiger Woods and Matt Kuchar.
Before turning professional, Fitzpatrick won three points from a possible four at the Walker Cup and earlier this year he took two from three - losing alongside Willett - in the EurAsia Cup. Sheffield connections make a partnership with Willett possible, but Europe's most talented rookie may well be paired with someone more experienced and given a prominent role in the side.
A good run at the Paul Lawrie Match Play recently will have turned heads - particularly that of vice-captain Thomas Bjorn who he thumped 4&3 having been six-under through 10 - and it will be fascinating to watch him develop both in this competition and as an individual over the next couple of decades
In just two years on the European Tour he's already won as many titles as Cabrera-Bello and his game is pretty flawless. He should be a key part of any future success for Europe.
Lee Westwood (England)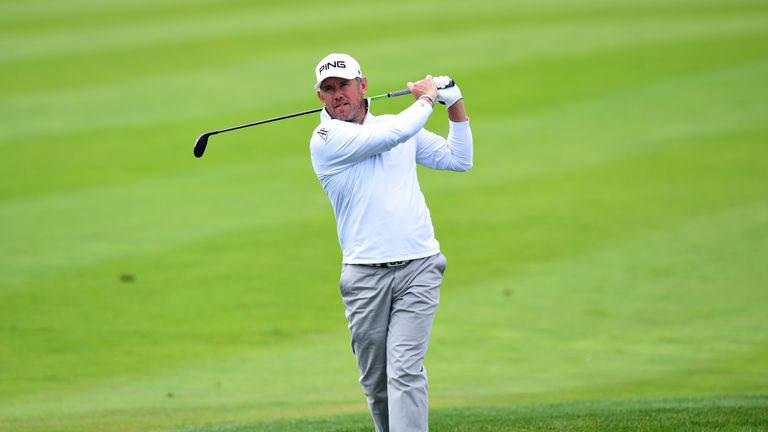 Without doubt, Westwood has been a stalwart for Europe over the last two decades and it's this experience - combined with a very solid run of form in 2016 - which has earned him a call-up from captain and friend, Darren Clarke.
It was alongside Westwood that Clarke made his emotional walk to the first tee at the K Club 10 years ago and the pair were unbeaten in Ireland.
Westwood made his debut alongside Nick Faldo in 1997 before first pairing with Clarke two years later, but it was on US soil in 2004 that he produced arguably his most impressive display, winning four and halving the other of his five matches in a commanding 18.5-9.5 victory for Europe.
Also finishing unbeaten in 2006, Westwood's next defeats would come in 2008 and having been a reliable part of the subsequent European success, he has only produced a losing overall return in three of his nine Ryder Cup appearances: 1997, 1999 and 2008. Two years ago he was asked to pair with a rookie in Jamie Donaldson and a similar role appears likely.
Foursomes: W9-L4-H4
Four-balls: W8-L5-H2
Singles: W3-L6
Martin Kaymer (Germany)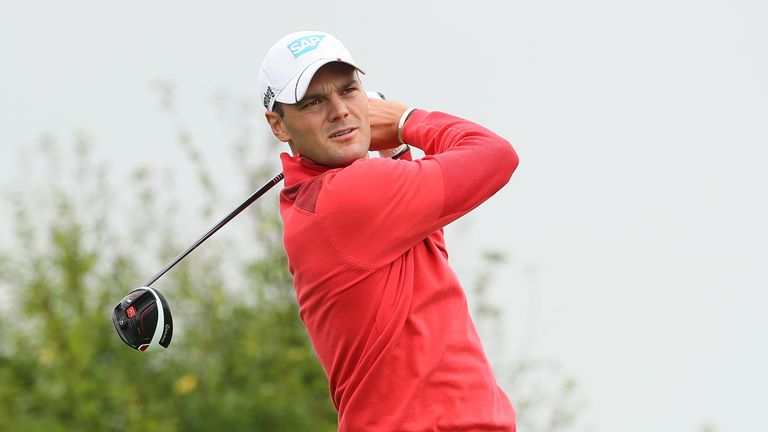 For the first time since his 2010 debut, Kaymer required a captain's pick from Clarke but few can question the inclusion of a player whose individual record is truly world-class.
This two-time major champion has enjoyed the most successful days of his career on US soil and his experience there will be a huge asset to a team packed with rookies who've played little golf stateside.
Kaymer's Ryder Cup career began with an unbeaten run in foursomes and four-ball at Celtic Manor, before he was on the end of a thrashing from Dustin Johnson. Two years later, he holed the putt which ensured that Europe would retain the Ryder Cup in the most unlikely of circumstances, an act made all the more impressive by the fact he'd previously played just one match and had been well beaten alongside Rose.
Two years later, he failed to win in pairs golf - halving two matches alongside Bjorn and losing again with Rose - but for the second time in succession won his singles match.
Yet to win in foursomes, in other circumstances Kaymer might feature only occasionally given that he is a wild card. However, with a lack of experience in the side and in light of his good form this summer, it's entirely possible he's a key player for Clarke.
Foursomes: W0-L0-H2
Four-balls: W2-L2-H1
Singles: W2-L1-0
Thomas Pieters (Belgium)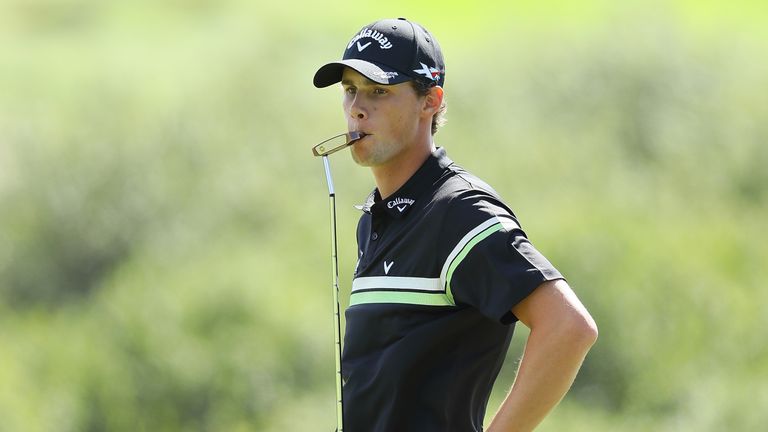 In just his third season on the European Tour and aged 24, Pieters is among the least experienced of the European side. Unlike Fitzpatrick, he did not play Walker Cup golf as an amateur, but he did represent Europe in the 2012 Palmer Cup.
With limited professional form in the US - despite playing college golf at Illinois - some expected Pieters' lack of experience to cost him a place in the side, but a run of form at the right time was ultimately enough to earn the vote from Clarke.
Pieters shot 62 alongside his captain in round one of the Made in Denmark, a round Clarke described as one of the best he's ever seen from tee-to-green, and it's clear that Pieters could be a massive asset for Europe if able to rise to the occasion at Hazeltine.
He can go toe-to-toe with the biggest hitters in the US team in the power stakes and with three wins in the last year is one of the best rising talents in world golf. His inclusion means Clarke has six rookies, but few will be as confident as the Belgian.
Watch the Ryder Cup from September 30-October 2 live on Sky Sports - your home of golf