Ring great James Toney named in Prizefighter line-up for November at York Hall
Three-weight world champion James Toney is heading to England for the latest edition of Prizefighter on November 14.
Last Updated: 21/10/13 5:45pm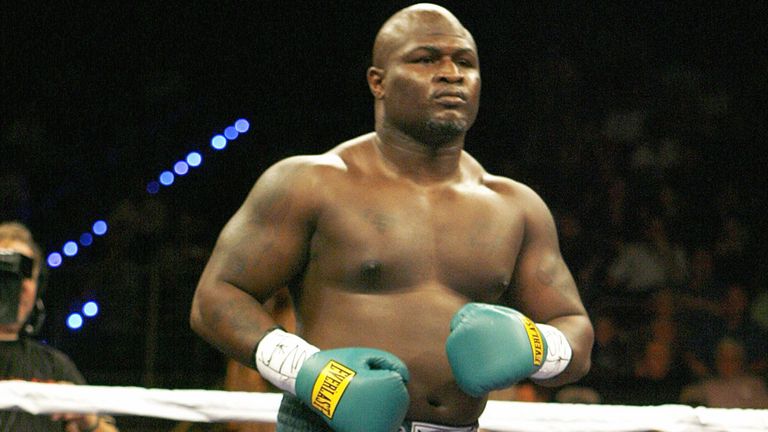 Toney is likely to cause a stir when he fights in Britain for the first time in his glittering career on a bill topped by Anthony Joshua's third professional bout at York Hall in Bethnal Green, live on Sky Sports.
The brash talking American captured titles at middleweight, super-middleweight and light-heavyweight, and was once considered one of the top fighters on the planet.
Toney's outrageous pre-fight antics and slick skills have earned him plenty of fans over the years and they will be hoping he can roll back the years to win the Prizefighter trophy.
Countryman Sherman 'The Tank' Williams heads to the capital with Toney and domestic duo Sam Sexton and Larry Olubamiwo are also among the first names in the line-up.
Joshua marked his debut with a first-round demolition of Emanuele Leo and will be joined on the card by his cousin Ben Ileyemi, who also picked up an impressive stoppage in his professional bow on the same night.
Promoter Eddie Hearn said: "Word got out this morning that James Toney was in the line-up and it's already caused some reaction.
"Heavyweight Prizefighter is always the most exciting edition of the tournament and we are looking forward to selecting the final four participants.
"It's also great to have Anthony back in the capital as he continues his journey in the division and we expect a quick sell out for the November 14 event."