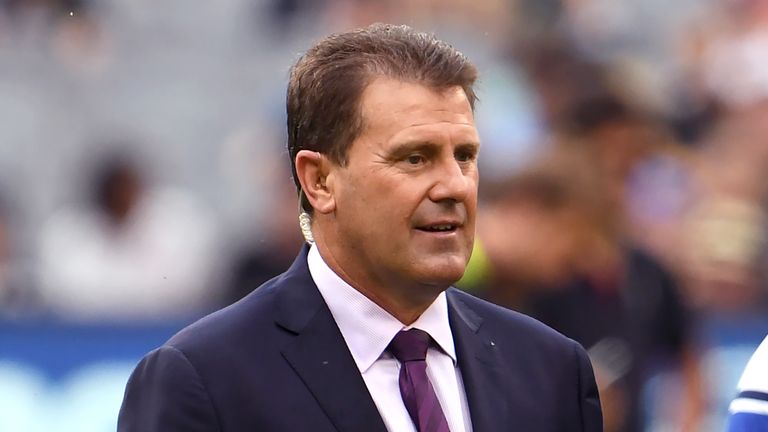 Former Test captain Mark Taylor has quit his role at Cricket Australia (CA), saying he had "lost the energy" to continue.
Taylor becomes the latest leading figure to exit the organisation following chief executive James Sutherland and chairman David Peever, with Taylor deciding to move on after the ball-tampering scandal and a scathing review into the governing body.
Only last week, Taylor was mooted as a potential successor to Peever, with Australian cricket looking for new leadership after the damning independent review blamed CA's "arrogant" and "controlling" culture as contributing to players cheating in the pursuit of victory.
Taylor subsequently ruled himself out of the running, citing a conflict of interest, having recently signed a new contract with an Australian TV broadcaster and, after 13 years on the board, has now decided to split from CA altogether.
"I've just got to the end. Particularly over the last 18 months, there's been a lot in this role as a director of Cricket Australia and it's taken its toll on me," he said.
"I don't think I can give any more. I've lost the energy and I think it's time for someone else to step up and fill my shoes."
Since Steve Smith, David Warner and Cameron Bancroft were banned for trying to alter the ball in a South Africa Test in March, Taylor has been at the forefront of working to restore relations between CA and the players' union.
But he believes now is the right time to "allow Cricket Australia and the Australian Cricketers' Association to work from a fresh page".
"I said many months ago that my next step as a Cricket Australia director was either to step up or step off the board," he added.
"I had an opportunity at this time to put my name forward as a chairman, or step off.
"That's where I got to and I think I've made the right move in the interests of Australian cricket to step off and give some other, hopefully, former player an opportunity to add some fresh ideas to this role as a director of Cricket Australia."
Australia are South Africa are currently playing their first series since the ball-tampering scandal, with the Proteas wining the opening match of their ODI series in Perth by six wickets.