Moeen Ali column: Whitewash in Sri Lanka big for England and Joe Root
"It's easy sometimes when you've won the series to almost take your foot off the gas a little bit but we didn't do that and we still played some good cricket."
By Moeen Ali
Last Updated: 28/11/18 11:01am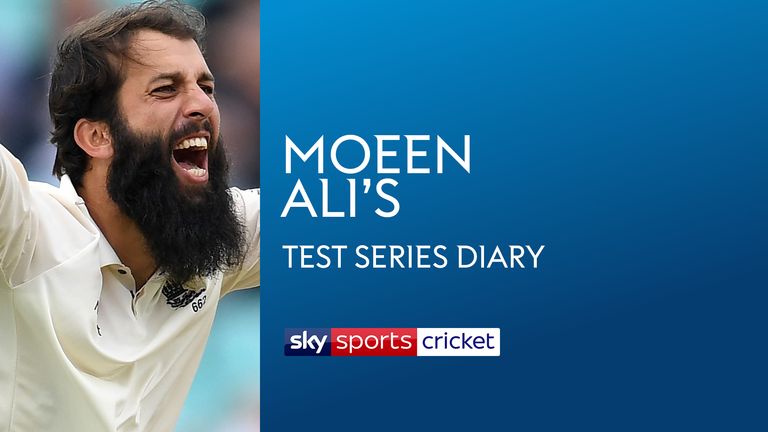 In his latest Sky Sports column, Moeen Ali discusses England's historic series whitewash in Sri Lanka, reflects on an eventful 2018 and looks ahead to the exciting challenges 2019 will bring…
Completing a clean sweep in Sri Lanka is a fantastic achievement and something we obviously set out to try and do. It was difficult with the conditions but we managed to stay strong as a side and stick to the way we wanted to play.
It's big for this team under Joe Root - he took over not so long ago and as a team, with new guys in the side, still finding the balance of the team and stuff like that, it was great that we adapted to the conditions and won 3-0.
It's easy sometimes when you've won the series to almost take your foot off the gas a little bit but we didn't do that and we still played some good cricket - there were times when we didn't play great cricket but we played well enough to win the game with some great performances.
It's something that we've been trying to get right over the last couple of series and to actually do it, and win the third Test, was great.
We've got some new players in the group and we want to enjoy and celebrate success. You don't always go abroad these days and win series and to do it in the subcontinent, especially, was special.
We just wanted to enjoy the achievement that we've had and let the new guys in the side enjoy it as well. They were great celebrations, we had a good time with the lads, some good chats and stuff so it was great.
There were a couple of times during the last day in Colombo when it looked like Sri Lanka might be the ones celebrating at the end.
We just had to stay calm, I think the way we had been playing and the way they had been playing, we were always just one wicket away and that run out that Leachy got was big, obviously. Kusal Mendis was playing well and it was still a decent wicket.
There was a bit of spin but when guys got in, it wasn't so easy to get them out but we managed to stay calm and won the game quite comfortably in the end.
It was a little less comfortable batting at the end of day one! I had a couple of reviews go my way and a couple of dropped catches as well. With the reviews, you've never that confident and they were umpire's call so it was close!
It's not been an ideal tour for me with the bat but when you're moving up and down the order you don't really get settled.
I'm willing to bat wherever really, I've always said that and it's just getting a spot nailed down so I can be quite consistent and actually get my head around it.
It's not always as easy when you're up and down but as long as we're winning games then I don't really think about it too much, to be honest.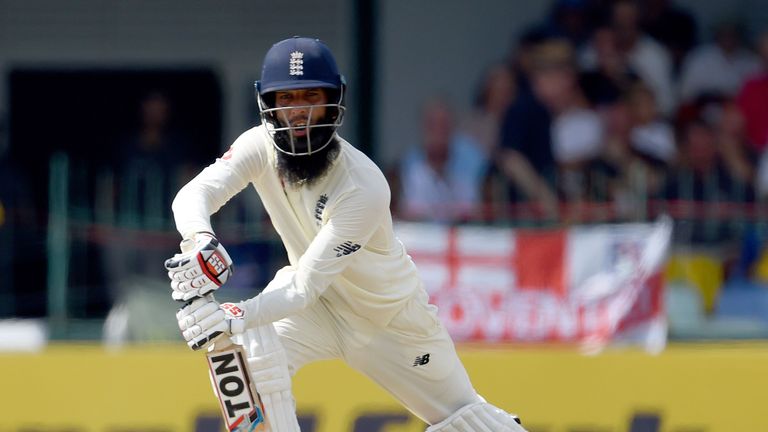 With the ball, it has been a good series for the spinners but whether myself, Rash and Leachy all play against the West Indies in the New Year will depend on the surfaces we play on and how much spin there is - I think there has been a bit more for the seamers recently so we'll see.
It's still a while away but the good thing is that if we do need three spinners then we've got three of us who have bowled quite well out here and performed.
If not then we've got some fantastic seamers like Jimmy and Broady, who didn't play all the games here, Chris Woakes and Sam Curran, too, so the balance of the team is great.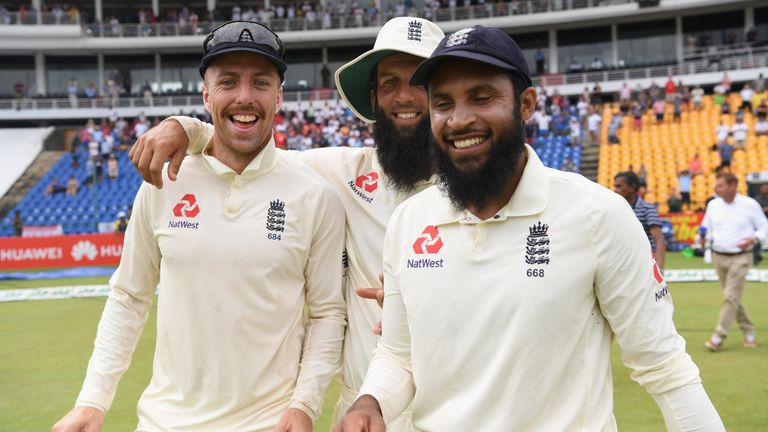 Not everything has gone to plan this year, especially early on, but it's been great to come back into the side and since I got back in against India, I've managed to make an impact in every game so it's been brilliant.
I came back in Southampton and, particularly with the ball, I felt really good and every game since I've bowled quite well.
Things go up and down but I feel like I've learnt a lot. When you're out of the side, sometimes you can get your thoughts together and you feel a little bit stronger in the side.
The county fixtures have been announced this week and at Worcestershire, we'll be trying to defend the T20 Blast title.
After I was dropped from the Test side in the summer, to get away and to be playing for Worcester was probably the best thing that could happen for me.
I was able to go back and really enjoy my cricket, go back to basics a bit and then I got the opportunity to lead a young side, we'd never made it to Finals Day before so to win the competition was fantastic.
It meant a lot to me as a player and I got a lot of confidence from that, being able to speak to the guys and lead them helped me quite a lot.
It's a little bit different with England because I've only just come back into the side myself really, five matches ago but, of course, I'll try and help out if I need to. I have played quite a bit now so when I feel like I need to and if somebody's asking, I'll share my experiences here and there.
It's not something I think about too much, experience is something that just naturally you use as much as you can.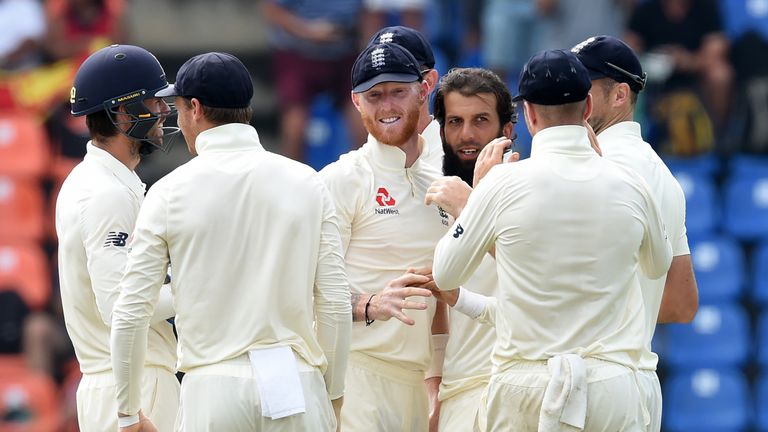 Away from cricket, it's a big game for Liverpool in the Champions League this week at Paris Saint-Germain. I'll be watching it, it's a big game for us and we've got another one at the weekend against Everton.
It's that stage of the season where every game is a big game but I'm sure we'll be fine given the way we've been playing.
We've got some time off now and I'll be spending of it as I can with my family, resting up, and I probably won't do anything cricket-wise until about a week before we leave for the Caribbean.
I just want to spend time with my wife and my son, it's sometimes difficult when you're away for so long so you don't plan too much when you're back.
We'll be back to it soon enough though and, of course, we've got a big year coming up with the West Indies tour and then the World Cup and the Ashes at home this summer.
You want to stay fresh but also work hard so you can really make an impact in years like this. You look forward to it and you want to perform, as an individual and as a team.
These are the years that you really look forward to and can really thrive off. We can't wait!
Watch England's three-Test series in the Caribbean live on Sky Sports in January and February.