PODCAST: England's electric fielding and looking like Lasith Malinga!
Bumble, Athers and Wardy review England's 3-0 win in Sri Lanka
Last Updated: 28/11/18 9:06am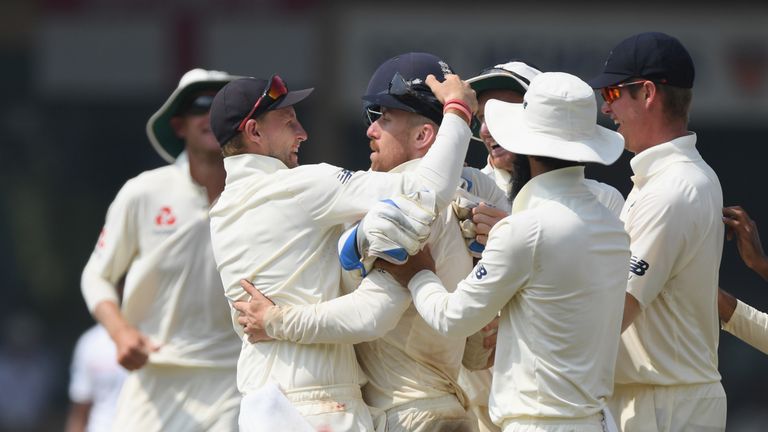 ​​​​​​​Lasith Malinga no longer plays Test cricket for Sri Lanka - but plenty of people thought they saw him during the series against England.
That's because, as Bumble explained on the Sky Cricket Podcast, his Sri Lankan driver Roy looks incredibly like the veteran seamer!
Download the podcast HERE to listen to Bumble, Ian Ward and Michael Atherton chat to Roy on their journey away from Colombo after England wrapped up a 3-0 whitewash with a 42-run victory in the third Test.
A staple of England's success in their first Test series win away from home since beating South Africa in early 2016 was their outstanding fielding, with Keaton Jennings performing superbly at short leg and Ben Stokes and Jack Leach providing stunning run outs.
Athers reflects on his favourite moments, Ben Foakes going from being left out of England's initial squad to finishing as the top-run scorer in the series, and how secure openers Jennings and Rory Burns are ahead of the tour to the West Indies in January, which you can watch live on Sky Sports.
For all that, plus talk on Joe Root, Jos Buttler, England's fitness in sapping heat and humidity, newspaper columns, bat-throwing episodes and more, listen to the Sky Cricket Podcast HERE!
Watch England's three-Test series in the Caribbean live on Sky Sports in January and February.