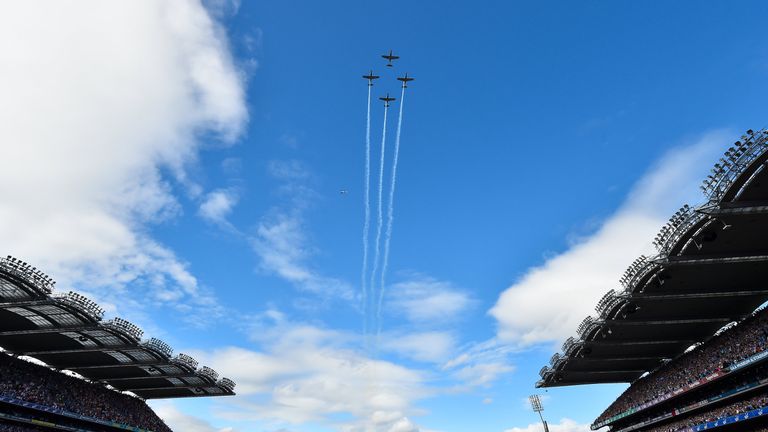 On Saturday, October 27, more than 450 young players will travel from all 32 Counties in Ireland to Croke Park to participate in the 2018 #GAAyouth Forum in partnership with Sky Sports.
The young male and female players, aged 12-21, were selected on foot of an online application process, which had more than 600 applicants.
The Forum has become an annual feature of the GAA calendar, however, this year sees further innovation through the introduction of a Youth Congress for the 16+ age-group.
GAA President, John Horan stated: "The Youth Congress represents a new direction for the annual #GAAyouth Forum. For the first time at the forum, players aged 16+ will have a chance to debate and discuss a number of items of critical importance within the Association including player drop-out, age-grades and the voice of young people within the Association. As part of this a commitment has been made to relay the views and votes of the young people at the Youth Congress back to the top decision-makers in the GAA, LGFA and the Camogie Association - making sure their opinions on a range of topical issues are heard."
There are plenty of additional activities planned on the day including: a consultation about how the Association can communicate more effectively with young people; a workshop on developing resilience and overcoming challenges led by David Curtin (former Dublin intercounty hurler); a workshop on cultivating leadership skills on and off the field with Eoghan Hanley (Future Leader's TY Programme Coordinator); and a series of ten minute talks from Ross Munnelly, Tracey Kennedy, Kieran Shannon, Donal Fallon, Úna Sinnott and Sky Sports Ambassador Ellen Keane on a number of different topics.
The Forum will conclude with a Q&A Panel - hosted by the 2 Johnnies - with Sky Sports Ambassadors Ollie Canning, Conor Lehane and Conor McManus who will join Cait Devane, Lauren Magee and Martina McMahon to answer questions on a range of issues of interest to young players including: managing a good balance between study, work and GAA; communicating effectively with adult coaches; the highs and lows of a sporting career and how the Ambassadors prepare themselves on the day of a game.
The #GAAyouth Forum is organised by the National Youth Committee in partnership with An Cumann Camógaíochta, the Ladies Gaelic Football Association (LGFA) and GAA Handball in partnership with Sky Sports.
Make sure to keep up with all the latest GAA news and analysis via skysports.com, the Sky Sports mobile app and @SkySportsGAA on Twitter.
The Sky Sports mobile app will keep you up to date with the latest news from Gaelic games - here's how to receive the alerts you want.