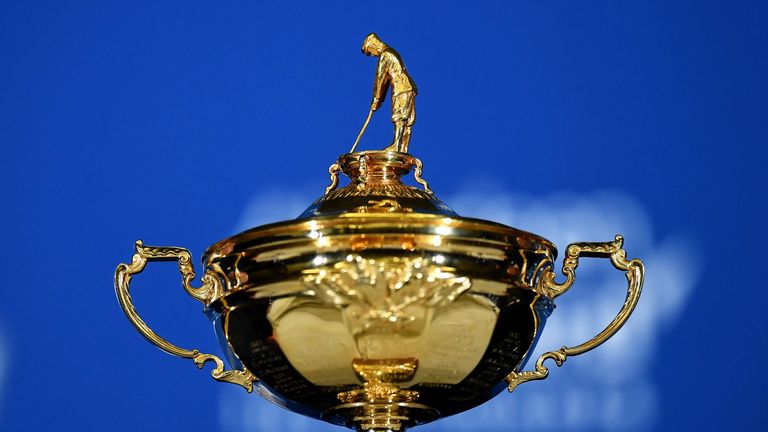 Sky Sports personalities have been giving their predictions for the outcome of this week's Ryder Cup, and who will be the key players at Le Golf National...
Jamie Redknapp
Who will win?
I think home advantage is key. Someone told me a stat the other day that the USA have not won over here since 1993. So I'm going for a Europe win. I'm going over there to watch it and I can't wait, it's going to be incredible.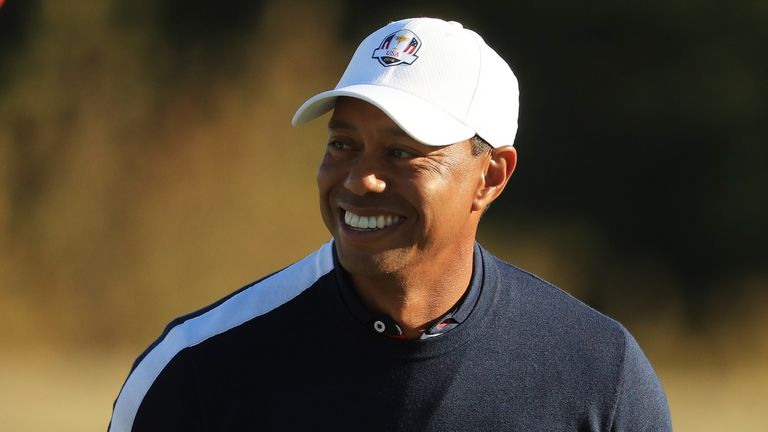 Key players
I always think you've got to look at the rookies. We've got Thorbjorn Olesen, a Dane like the captain, so there should be chemistry there with those two. Then there are the big hitters. We've got Justin Rose, who was world No 1 recently, so that's going to be so interesting. But I'm not going to lie, who am I most looking forward to watching?
There's only one man: Tiger Woods!
Charlie Nicholas
Who will win?
I hope I am wrong but I think the Americans will edge it by a point this time. With the strength of their team, their experience and talent will be just too much.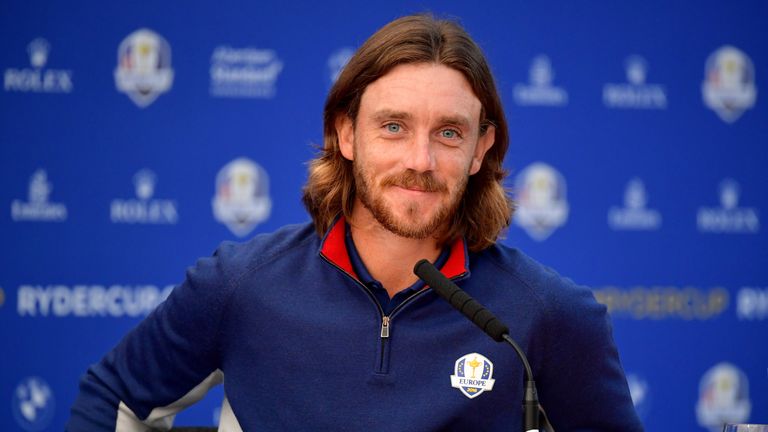 Key players
I think Tommy Fleetwood will be important for Team Europe and I am looking forward to see how he steps up on the big stage, but if the Americans are to take the trophy back across the Atlantic, then Patrick Reed will be vital. I am looking forward to it and I hope I am wrong but I think USA will triumph.
Phil Thompson
Who will win?
I know some of the Ryder Cup team were lower down in the Tour Championship, but the Americans are always up there. Man for man, even if it comes to the last day and it is nip and tuck, their 12 will have too much on the final day. I'm going for a clear five-point win for the visitors.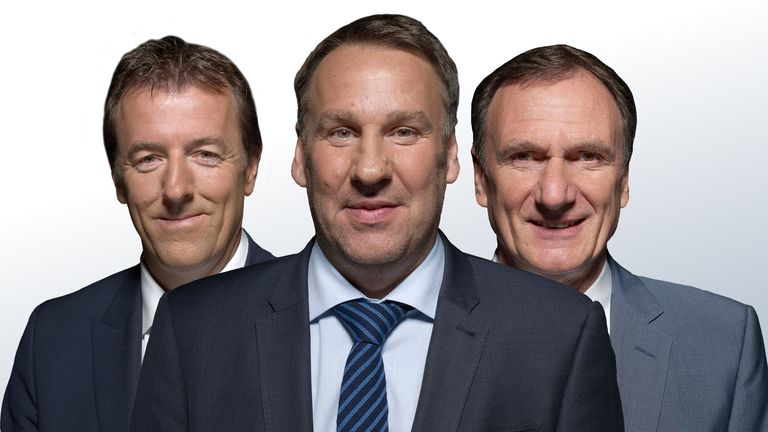 Key players
I think Tiger Woods is going to gain momentum after his recent win, and the American team will be on such a high because of everything around Tiger, it's just going to give them an absolute lift coming four or five days before they tee off. The whole team will be up for it.
For Team Europe, I think Justin Rose is becoming more [important] than Rory McIlroy, he is the real talisman now.
Matt Le Tissier
Who will win?
I'm going for a home win, by three points for Thomas Bjorn's side.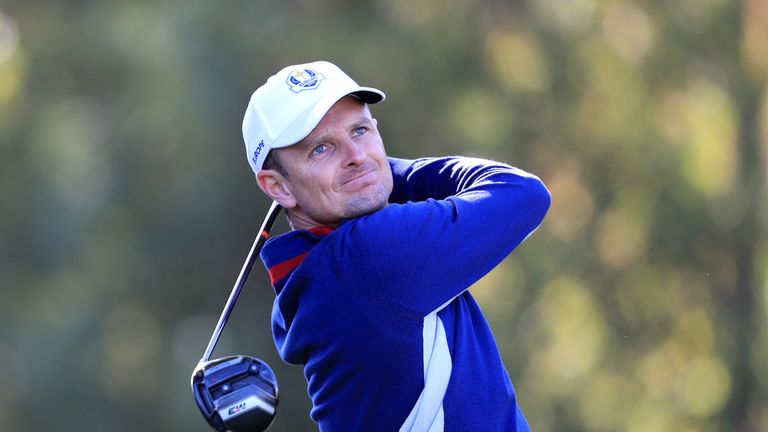 Key players
Justin Rose is the in-form man and was world No 1 earlier this month. He is a player who handles those pressure situations well and he has the majors under his belt. Rose is that one player that the other European players can look up to.
Paul Merson
Who will win?
I can't see how Europe will live with America. The only advantage Europe have is that the Ryder Cup is taking place on home soil, that may affect the Americans, who are often shooting 20 under with their brand of "target golf". But they have too many individual players that are on the top of their game at the moment. I don't see a weak link in the American team, and I think they'll repeat last year's winning score, 17-11.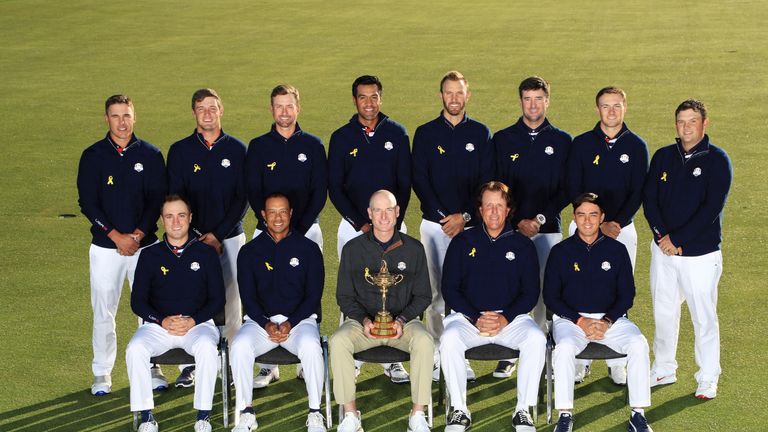 Key Players
Throughout the years, Tiger Woods has been a shoe-in into the US team but his form hasn't been the best. He was in his own little bubble but his recent troubles appear to have brought a degree of humility to his game and I think he is very grateful to be in the team. He'll be more a team player this time around.
Carl Froch
Who will win?
I'll be watching the Ryder Cup all weekend, although I might miss a bit of the opening day because I'm actually playing in Nottingham on Friday. It is always one of those sporting occasions you get caught up in and I do think this is going to be as good as usual. I am going for Europe, but they might have to do it down the stretch on Sunday, their equivalent of the championship rounds. I'll go for Europe 15-13 USA.
Key players
I watched Justin Rose close up at Carnoustie and he's got the lot, especially the mental side of it. We saw that last weekend when he had to nail it to win the FedExCup, at the death, and he did it. He is one of the European guys that would be one of the first on anyone's team sheet. He is in fantastic form.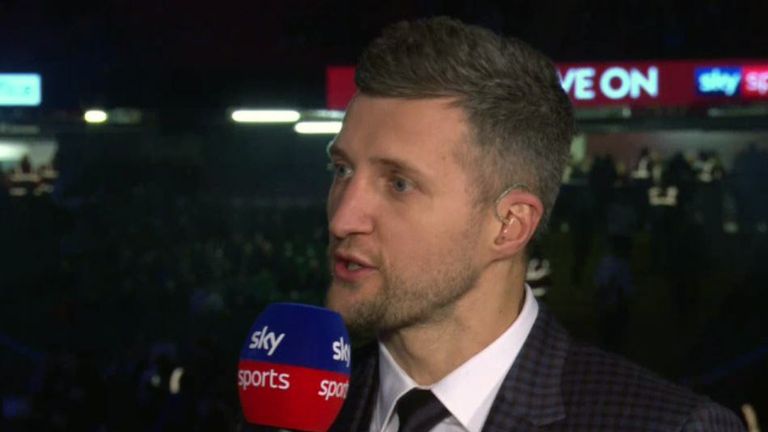 For the USA, to see Tiger Woods back on form is great for golf and especially for the Ryder Cup. Everyone will be watching whatever he does and even if he's not got the best record in this tournament, his presence alone is probably worth a point or two. The older players in the European team will remember Tiger of old, but will the newer ones know what to expect when he's around? We'll find out soon.
Wayne Mardle
Who will win?
I am going for Team USA and I think they will win 18-10 - I hear they are very good on the treble 20! Seriously though, I really like the look of them and I think a lot of them, not just the big names and the flamboyant stars, are going to go out and do the job and they will be so tough to beat.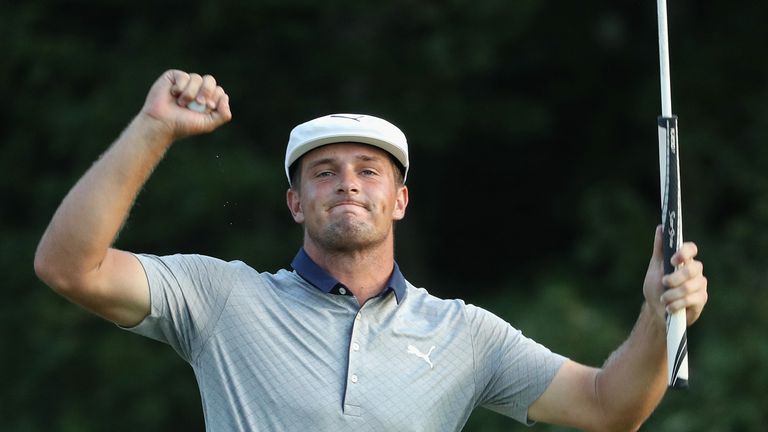 Key players
I am very much a Bryson DeChambeau fan and he is going to be the star, I think he will win at least three points, maybe even four as the USA win comfortably.
Rod Studd
Who will win?
I know Team USA's record in Europe is abysmal but I think they are going to go out and win as their line-up looks so strong from top to bottom. I'll go for 17-11 to Team USA.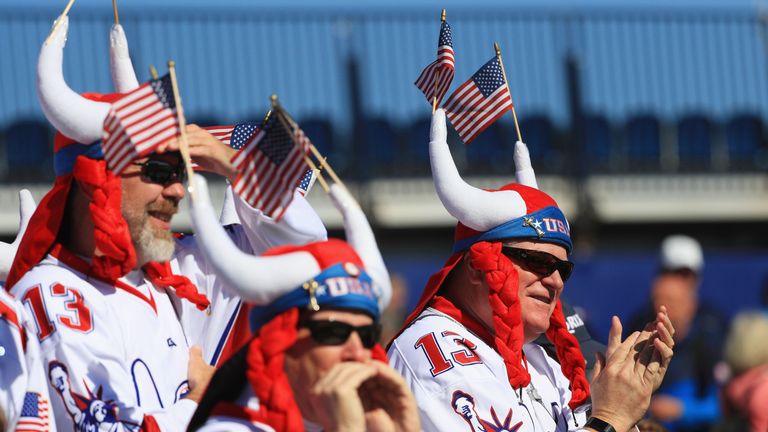 Key players
I went to The Belfry in 2002, when Paul McGinley holed the winning putt, and Tiger and Phil were meant to wipe the floor with Europe but it never happened. But I think Tiger Woods will be a very different beast this week and he has a big role to play, he surely has to play the Ryder Cup better.
Justin Rose could go well but I think some of the wildcards have been picked hoping the Ryder Cup can rekindle past glories, but I think they might struggle.