Philadelphia Eagles vs Jacksonville Jaguars: Super Bowl champions are rookies in London
Harrods, 'Premier Soccer', and Green Street Hooligans
By James Simpson
Last Updated: 07/11/19 12:00pm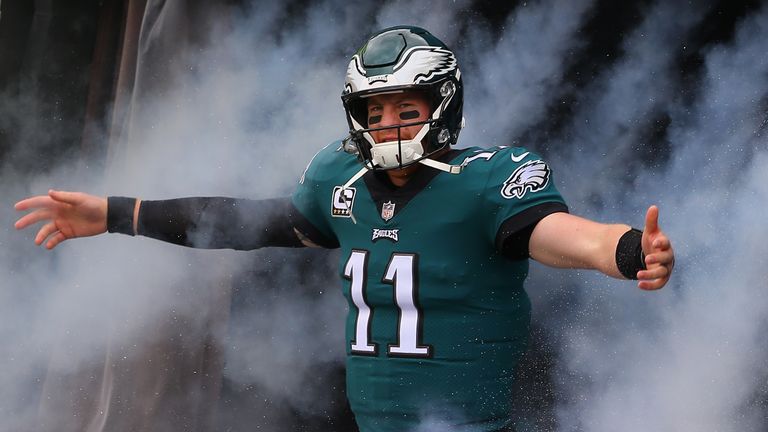 The Super Bowl champion Philadelphia Eagles head to London with little experience across the border compared to their opponents.
When they take the field on Sunday, they'll do so as the first team to play in London as the defending Super Bowl Champions. Not that you'd be able to tell they won it all based on their current form.
Three losses out of the last four - including a devastating 21-17 home defeat to Carolina, where the Eagles led 17-0 in the fourth quarter - have left this team at a crossroads.
At 3-4, this game almost qualifies as a must-win for Philly. However despite the pressure, the excitement for their first trip across the pond remains.
On Friday, head coach Doug Pederson said: "It's a great environment, a big stadium, the fans are tremendous. It's a playoff-type atmosphere. It's exciting our fans are here supporting the team, we have a lot of fans over here too.
"The league has become global, international. It's exciting."
Quarterback Carson Wentz said he expects "a lot of energy" from local Eagles fans on Sunday.
For one week only, regardless of record and state of the team, it is 'London week.'
And it's been a long time coming. This summer, when we spent the first week of training camp in Philadelphia, players discussed the game, the city, and their experiences of them.
For the most part, a lot of the players making the trip are first-timers. Lane Johnson said "not I", Corey Clement has been to Germany and Spain, but the majority have never been - many hadn't even left the country.
In other cases, the calendar was circled for a return trip. Center Jason Kelce said: "The only time I went to London was to see my brother [Travis] who plays for Kansas City.
"He played in London three years ago against Detroit [the Chiefs came out on top 45-10 - and Pederson was with the Kansas City at the time] and it just so happened to tie in with our bye week so I was able to come out for five days or so."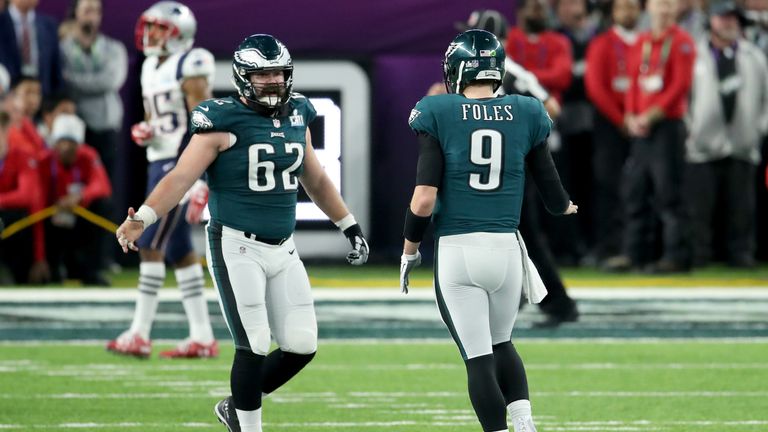 "We really enjoyed riding 'the Tube,' the trains and the trolleys." Yes, I questioned him further, and he confirmed the trolley as a London red bus.
With the constant roster churning in the NFL, a small handful had taken part in the International Series. Backup quarterback Nate Sudfeld said "it was a cool experience, except we tied."
He was a rookie when the Redskins tied with Cincinnati 27-27 in one of London's thrillers in 2016. But he took advantage of the free time: "I got to see Westminster Abbey and London Bridge."
Veteran defensive ends Chris Long and Michael Bennett have both been on losing sides in their games abroad (for the the Rams and Buccaneers, respectively) but Bennett, in particular, has visited often.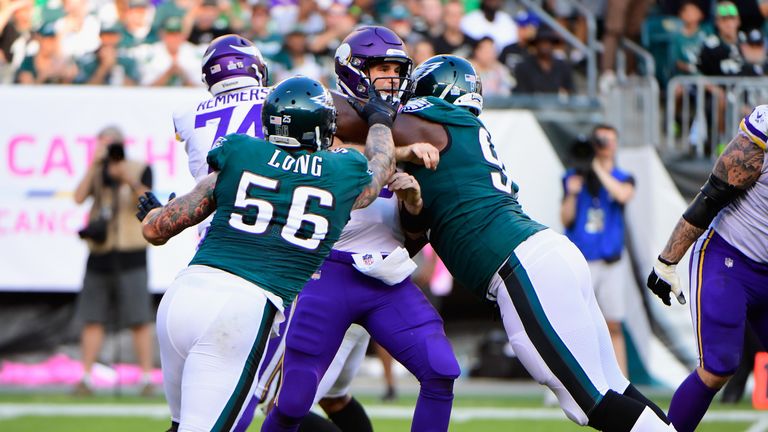 "I like going to Harrods," he said. They've got all the good food downstairs. I've been to the London Eye. I like the parks, I like London. It's just super expensive though."
Overall, it's a mixed bag.
One player - who will remain unnamed - when asked if he watched the World Cup, said: "Yeah, didn't London win it this year?" Another is a huge fan of "Premier Soccer," apparently.
Guard Brandon Brooks cited watching Green Street Hooligans as shaping his view of what Londoners will be like and linebacker Jordan Hicks, on what he knows about London, said "Meghan Markle."
The Eagles are clearly looking forward to the occasion. But for their opponents, the trip is nothing new, and Jacksonville have thrived in their recent visits.
A 44-7 roasting of the Baltimore Ravens in 2017 brought the winning streak to three in a row, and despite a three-game losing streak this season, the Jaguars will feel confident they can continue the success on their adopted home soil.
When this game was announced, it was seen as a potential Super Bowl preview. Now, we are looking at two teams fighting to keep their season alive.
Who will manage to do it on Sunday? The London vets or the first-timers?
Watch the Philadelphia Eagles take on the Jacksonville Jaguars live on Sky Sports Action this Sunday from 1.30pm.