Jim Furyk praises Europe after United States lose Ryder Cup
"Thomas was a better captain, and their team outplayed us."
Last Updated: 01/10/18 9:33am
United States captain Jim Furyk paid tribute to Thomas Bjorn and his European team after the hosts reclaimed the Ryder Cup with a 17.5-10.5 victory at Le Golf National.
The Americans looked like they might snatch an unlikely win at one stage during Sunday's singles before Europe pulled clear to triumph by seven points.
Furyk, speaking at the USA's closing press conference, saluted Europe's efforts under captain Bjorn and admitted his side had been second best.
"Hats off to what they accomplished this week," said Furyk. "Thomas did a great job as captain. Players on their team, class acts, and gritty. When we put some heat on them early this afternoon, they responded.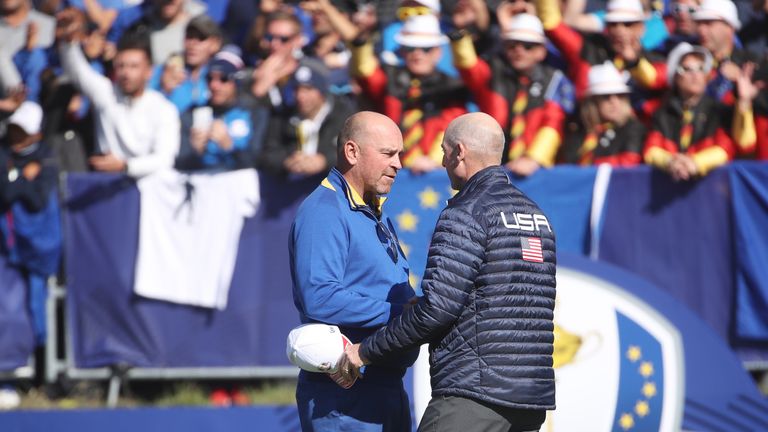 "They played some great golf this week. Thomas was a better captain, and their team outplayed us. They deserved to win. They played well.
"I think when a team is successful, as they were and as well as they played, that shows to me they had great leadership.
"I know everyone on this table wishes they had played better, and I wish I probably would have done some things differently, as well, but at the end of the day we did the best we could and we all worked hard.
"I look across the room and look at what they did, and you know, they played better and they did a better job."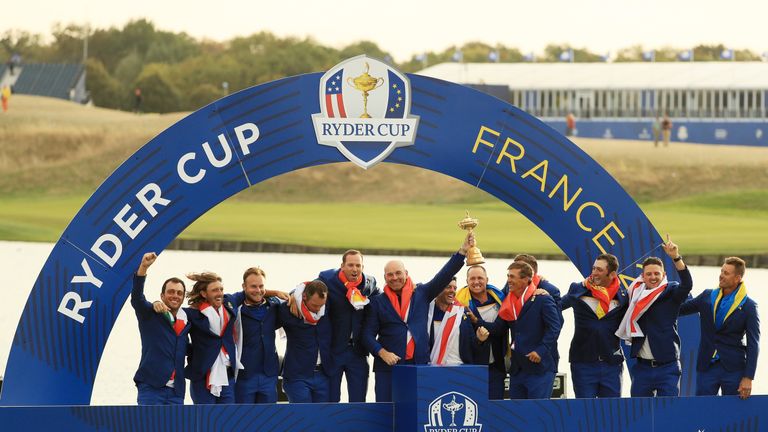 There have been suggestions that the Americans were not prepared for the examination of Le Golf National, but these were dismissed by Furyk as he insisted he retains confidence in the team.
He added: "We're going to get second-guessed and we're going to get questioned. I realise as a leader of this team and as a captain, the brunt of it is going to be on my plate and I accepted that when I took this role.
"You know, we came over here and played our practice rounds and prepped for this golf course, and I have every confidence in these 12 players that you could. I think we have a great team.
"I would take them right back into another Ryder Cup and play it all over again if I could. You can call me crazy, but I have every belief that these guys could get it done. I still do and I still would again."
The 2020 Ryder Cup will be played at Whistling Straits in Wisconsin and Furyk is ready to help his successor attempt to win back the trophy.
"I think in the future, I'll work with the PGA of America and I'll work with basically our Ryder Cup committee and I think we'll keep improving. We'll keep growing," he said.
"I think that process started in 2014, and Davis (Love) did a great job in 2016 leading us. I tried to take that ball and keep it rolling, and we didn't have the success we wanted, but I felt like we made some strides in areas this year, and I'll help our captain in 2020 and I'll help him get better, as well."