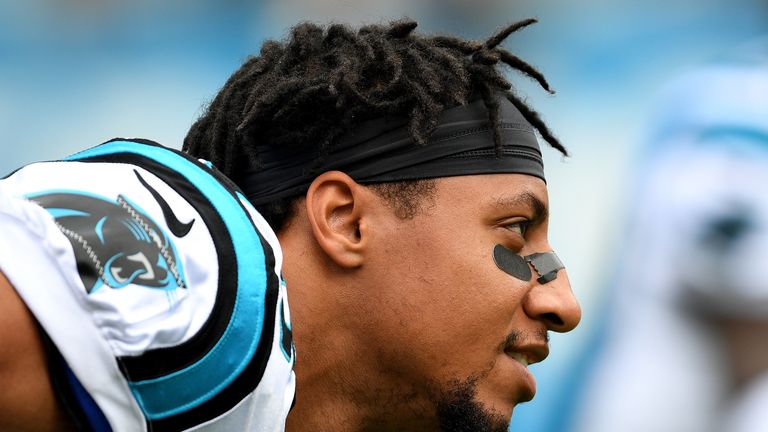 Eric Reid became the first Carolina Panthers player to kneel in protest during the American national anthem, ahead of his debut for the franchise.
The defensive back was the first player to join former San Francisco 49ers team-mate Colin Kaepernick in protest against police brutality and perceived social and racial injustice in the United States.
Reid vows to keep fighting injustice
Reid, who spent nine months in free agency after being released by the 49ers, resumed his NFL career against the New York Giants on Saturday.
It was unknown whether Reid would continue to take a knee, but during his first news conference as a Panthers player he vowed to continue fighting social injustice, saying "I'll keep speaking for my people".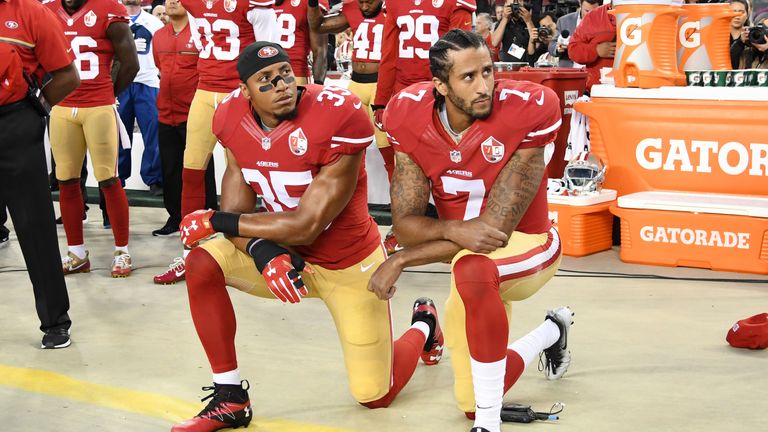 Reid filed a grievance against the NFL accusing all 32 franchises of colluding against him in retaliation for his protests after failing to find a new team following his release in 2017.
He has also continued to show strong support for his former team-mate Kaepernick, who is yet to be signed since being released by the 49ers, by wearing a #IMWITHKAP t-shirt at his first Panthers news conference.