Whyte vs Parker: Dillian Whyte out-points Joseph Parker after three combined knock-downs
By James Dielhenn
Last Updated: 30/07/18 10:42am
Dillian Whyte flattened Joseph Parker twice then survived a near-knockout in the final 30 seconds to claim a points win in their high-stakes heavyweight showdown on Saturday.
Short left hooks from Whyte had Parker, who took Anthony Joshua the distance earlier this year, crashing to the canvas in the second and ninth rounds - but with the clock ticking Whyte was down himself, and saved by the final bell.
London bruiser Whyte was more aggressive in his home city and a deserved victory makes him a frontrunner for a rematch with Joshua, previously the only man to beat him or Parker, on April 13 at Wembley.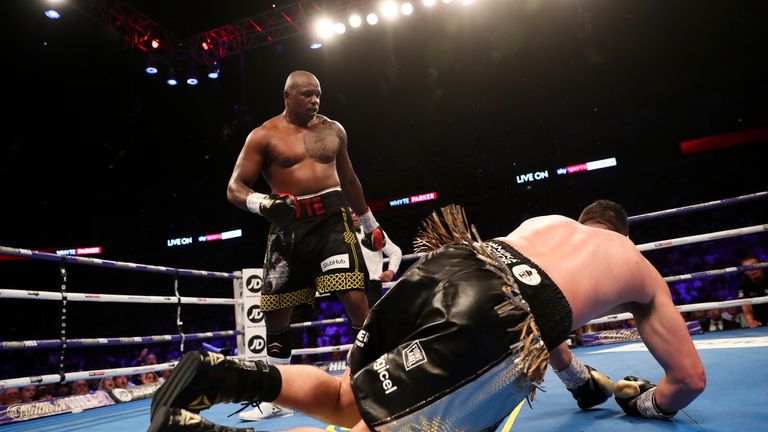 The punch that earned Whyte his second knock-down was particularly brutal - Parker, prior to this fight, had been proud of never having felt the canvas as an amateur or a pro including over 12 rounds against Joshua in their fight with three world titles on the line.
The early exchanges were between Parker's straight shots and Whyte's swinging punches.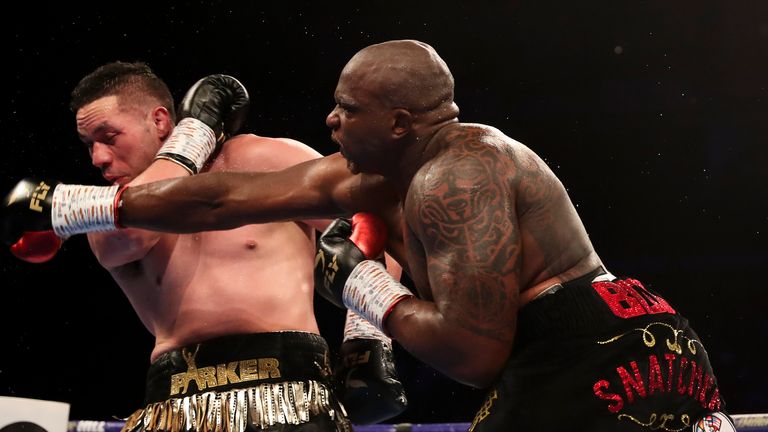 Former WBO champion Parker crumpled to the floor dramatically in the second round and Whyte loomed viciously over him - it was partially a short left hook and partially a collision of heads. Parker was down for the first time but survived.
Whyte's roughhouse tactics almost saw both men spill over the top rope in the fourth round, but Parker then hurt him with a straight right hand. Whyte replied by piling back into his opponent, and it became clear that the Londoner's desire for a street-fight was coming to fruition.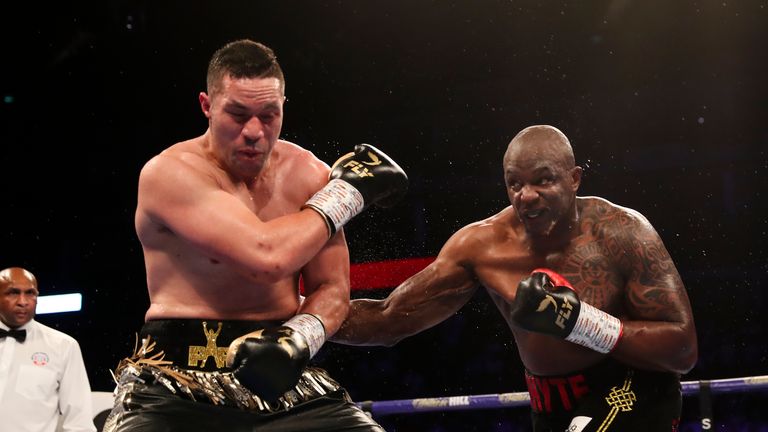 Whyte thudded in an uppercut in the sixth, testing the chin that had formed much of Parker's reputation. He stood firm but was not offering much in return. Whyte clocked him with a left hook before the round was over.
Parker's work-rate did not improve as the rounds ticked on, despite his animated corner-men's encouragement, and Whyte's sheer will to bulldoze forwards earned him credit on the scorecards.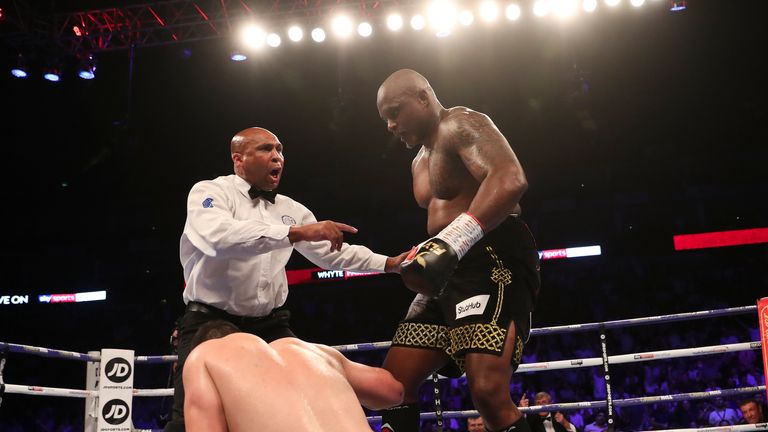 Parker was floored for the second time in the ninth round, the victim of a brutal left hook from Whyte that might easily have ended the fight in a flash. It was similar to the shot that Whyte used to knock out Lucas Browne earlier this year.
Parker landed his own notable shot in the 11th and the pendulum briefly swung - Whyte was hurt, tired, slumped against the ropes but never willing to surrender.
Parker hammered Whyte with a right hand in the final round, sending him to the ground and to the verge of defeat. Whyte got up and somehow heard the final bell.
The judges gave the fight unanimously to Whyte 113-112 115-110 114-111.