Rickie Fowler: Chance to do something special for Tiger Woods and Phil Mickelson
American keen to end barren Ryder Cup run on European soil for 'priceless' duo
Last Updated: 27/09/18 5:14pm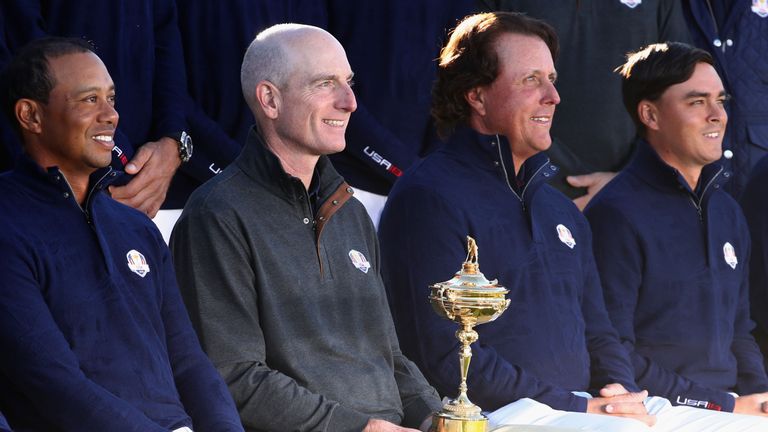 Rickie Fowler hopes to help provide Tiger Woods and Phil Mickelson with a "missing piece in their careers" by helping the United States to retain the Ryder Cup this weekend.
The Americans are bidding to beat Europe on European soil for the first time in 25 years, with Woods and Mickelson suffering away defeats on a number of occasions over the years.
The "priceless" duo are likely to be key members of Jim Furyk's team over the next few days at Le Golf National and Fowler would love to be celebrating the end of that barren away run with them on Sunday evening as he realises they will not have too many more chances.
"You look at Phil and Tiger, they are on their homeward stretch," said Fowler. "It's obviously special and amazing for the sport to have Tiger back playing well and healthy, him winning last week.
"Both him and Phil have been some of the most influential people in the game of golf. To have them a part of the team is priceless in a way. They bring a lot of intangibles. You know, and for them to be here, we're in a position with a chance to do something very special. It's not going to be easy by any means.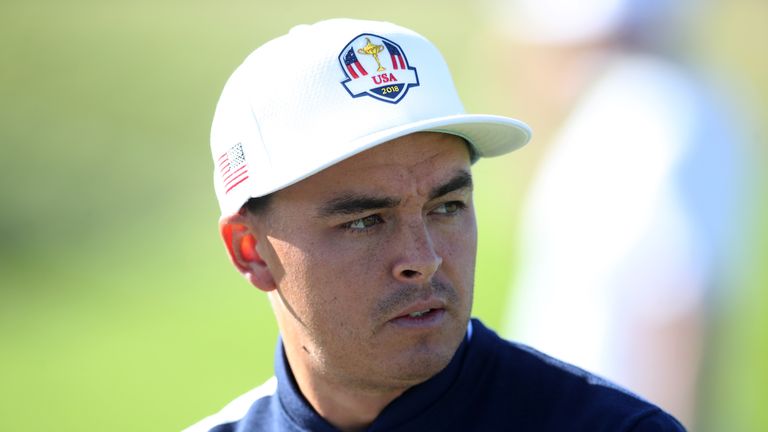 "Obviously we're up against a very tough and stacked European team. But Tiger and Phil have never won a Ryder Cup over here, and the US hasn't done it in quite some time, and I'd love to be a part of a team that wins over here. I know that would be something that would in a way maybe help cap off a missing piece in their careers.
"So to have a chance to be a part of that, looking forward to that. I know we're all ready to go and ready to see it up. One team has to win, but it definitely is not going to be easy for either side."
Fowler admits Friday's first session could prove to be crucial as both teams try to establish an early advantage.
"I look at it like a Thursday at a Tour event," he said. "You're obviously not going to go out and win it on Thursday. You're not going to go win it in the first session, but you need to put yourself in a position where you're not kind of behind the eight-ball and trying to play catch-up the rest of the way.
"Getting off to a good start, and whether that's 2-2,3-1, whatever it may be, you don't want to go out and be put behind the eight-ball and then be trying to claw your way back, because I think that both teams, being on either side, you don't want to be down four out of the gate.
"Obviously I don't want to be down four to the Euros and they don't want to be down four to us."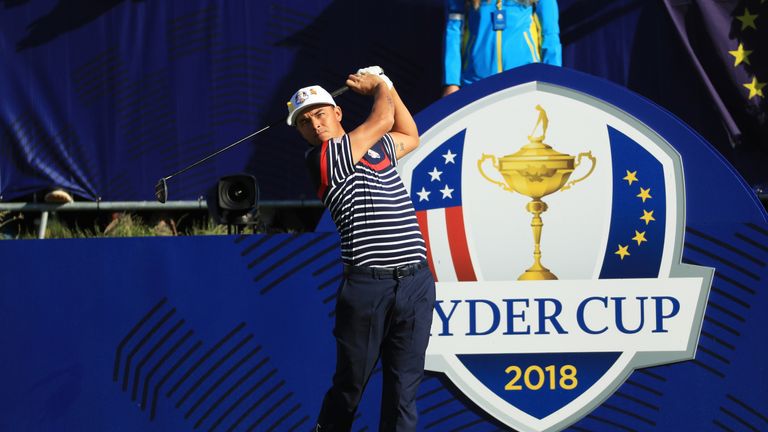 Basketball legend Michael Jordan is in Paris to cheer on the United States this week and Fowler has played some golf in south Florida with him in the past.
"It's just cool to hear him talk about him going to battle or going to play a big playoff game with his team-mates," said Fowler.
"One that he brought up was I think they were up 3-0 against Phoenix, and they lost the next two and had to go to Phoenix. He said he packed one suit and one bag and told the guys, 'We're going there for one job; it's to go win'. And that was just something cool to hear."
Get the dedicated Sky Sports Golf channel to watch every minute of the Ryder Cup. Find out more.