Texas Esports set to sell majority stake in OpTic and Houston Outlaws parent company
By Jacob Hale
Last Updated: 26/01/19 12:31pm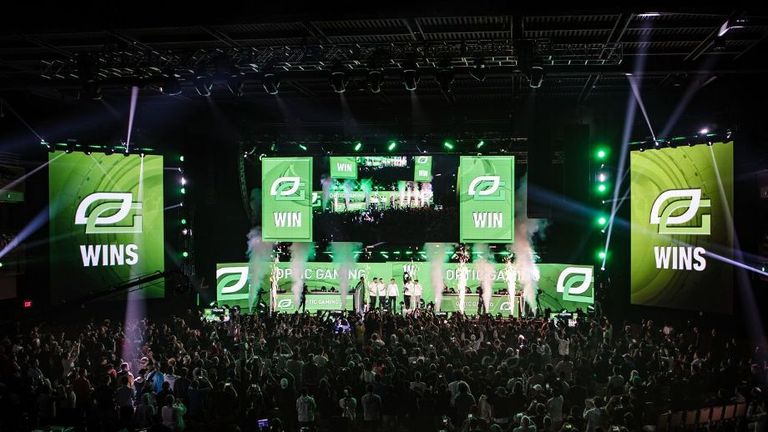 Texas Esports, LLC, the majority owner of Infinite Esports & Entertainment, is looking to sell its stake in the esports organisation at a price of at least $150m, according to a report by ESPN.
Texas Esports is led by Texas Rangers co-owner Neil Leibman. Rangers majority owner Ray Davis is also part of the group through his company Avatar Investments. Leibman and Avatar were early investors in Infinite when it was founded in mid-2017 by Chris Chaney and other entrepreneurs. Leibman did not respond to a request for comment.
Infinite owns both the OpTic Gaming and Houston Outlaws brand, as well as owning or having owned brands such as Sector Six, GG Esports Academy and Triggerfish, amongst others.
Current plans have Texas Esports' stake in the company going up for sale in early February 2019, but the signs of unrest in the Infinite camp have been visible since at least October 2018, when 19 employees were laid off and the company started a major restructure.
Ryan Musselman, who replaced Chaney as CEO of Infinite, has overseen this restructuring since, looking to focus more on the OpTic and Outlaws brands where members of sister companies have been moved to.
The basis behind Texas Esports' $150m valuation of its stake are both the OpTic and Outlaws, specifically those two teams' permanent spots in the LCS and the Overwatch League, respectively. The LCS slots are worth a lot, both from a monetary and branding perspective, due to their permanent partner status in the world's most popular esport.
Furthermore, throughout the offseason, more franchise teams joined the Overwatch League at a cost of between $35 million to $60m.
There has been no comment from any Infinite or Texas Esports representative, but should this share go up for sale at the expected time in early February, we're likely to hear more about the reasoning behind the sale.
OpTic fans and players alike have long been disenfranchised with how Infinite have been running OpTic, with players on the Call of Duty team and the former Halo roster speaking out against Infinite's actions and attitude towards themselves and the company.