Ryder Cup: Thomas Bjorn out to avoid repeat of Hazeltine sweep
By Ali Stafford at Le Golf National
Last Updated: 27/09/18 6:18am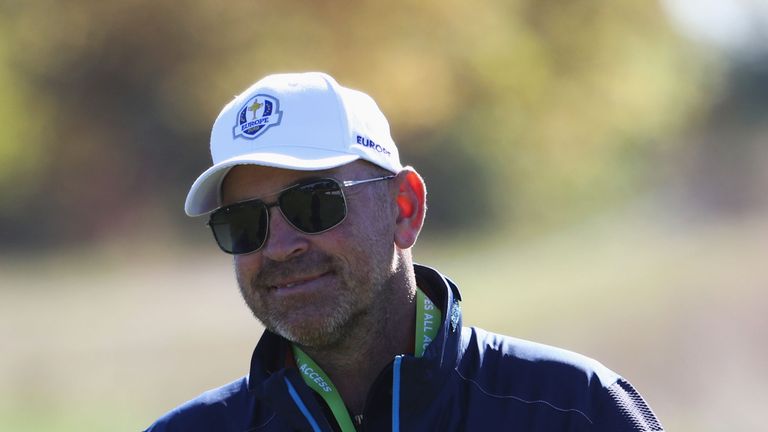 Thomas Bjorn admits he dreads a repeat of the opening session clean sweep that set United States on their way to a convincing victory at Hazeltine in 2016.
Bjorn was a vice-captain to Darren Clarke two years ago, where Team USA won all four of their matches in the morning session for the first time since 1975.
Europe never recovered and were beaten 17-11 at Hazeltine, ending a run of three consecutive victories, and Bjorn is targeting a stronger start this time around.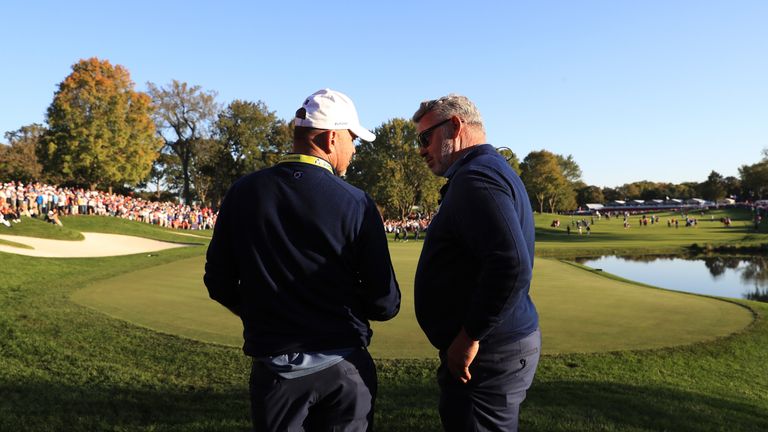 "You don't want to fall behind and see your whole plan that you've laid out falling apart in that first session," Bjorn said. "That's what it did for Darren. You know, it's not easy as a captain.
"I would dread being 0-4 down after Friday morning's session, but I think any captain would do that. That's not a great place to be. You can't anything but second-guess yourself if you're in that situation.
"Players have to go out on the golf course and play their golf and do the things that they need to do on the golf course, and that's not always on the captain. It's always sometimes on the players. That was an unfortunate start for us last time, and hopefully we're not in that situation on Friday."
The world's top 10 are all in action in Paris, where the American side arrive as bookies' favourites, despite only winning two of the previous 11 contests and having not won on European soil since 1993.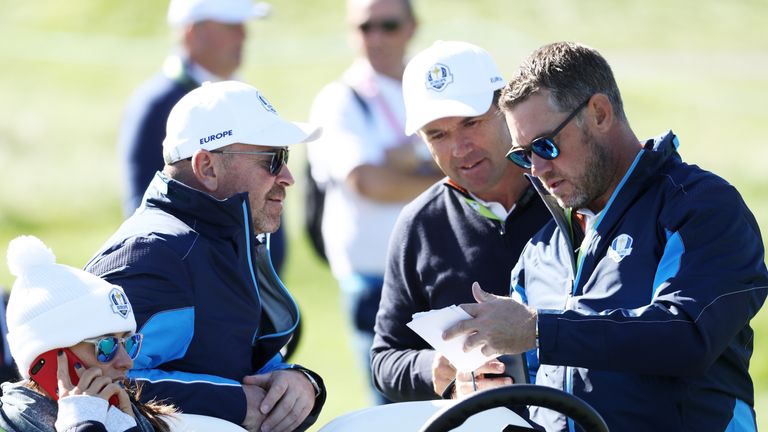 "Are we underdogs? Probably on paper we are," Bjorn said. "But we still believe that we can win. We still believe that we can go out and do a job on the golf course, and we concentrate on us.
"We concentrate on what we do, our pairings, the people in our team room and everything around that and try and create the best possible environment for those 12 players, and that's my job.
"That's the only thing I can focus on. I can't focus on if we are underdogs or if we are favourites, because that gives me nothing. I've said all along; I'm so much into the process that I don't really look at that kind of picture."
Get the dedicated Sky Sports Golf channel to watch every minute of the Ryder Cup. Find out more.